Axis Car Loan Rate, Eligibility Calculator, Apply Online
Last Updated 18th Aug 2017
Axis Bank Car Loan Offer Aug 2017
Features and Eligibility
Axis Bank New Car Loan Scheme
Axis Bank Used Car Loan Scheme
Interest Rates
11.00% Fixed


Check Best Offers

Not Available
Maximum Loan Amount Eligibility
95.00% of ex-showroom price
Not Available
Maximum Loan Tenure (years)
7 years
Not Available
Lowest EMI per Rs. One Lakh Loan Amount (Rs.)
Rs. 1,712
Rs. 0
Prepayment Charges
5%
Not Available
Interest Calculation
Monthly reducing balance
Not Available
Age (years)
Between 21 years and 70 years
Compare Offers
and
Apply Loan Online
Get CashBack Upto
Rs.1,000
Assisted Digital Service
---
Eligibility Condition for Axis Bank Car Loan
| | Axis Bank New Car Loan Scheme | Axis Bank Used Car Loan Scheme |
| --- | --- | --- |
| Minimum Net Annual Income (Rs. lakh) | | |
| Salaried | 2.4 | 0.0 |
| Self employed professionals | 1.8 | 0.0 |
| Self employed businessmen | 1.8 | 0.0 |
Car loan EMI calculation varies from bank to bank depending upon the method of calculation.
The standard convention should be to use the EMI in arrears method on reducing balance basis – whereby you pay interest on the car loan amount outstanding on a reducing basis at or after the end of the month.
Simply key in the loan amount, rate of interest and car loan tenure here and check the EMI amount using the car loan EMI calculator here. In case the EMI amount displayed is different from the one advised to you by the agent, you must check the calculation basis with your car loan agent.
Frequently Asked Questions on Axis Car Loan
How much interest is charged by Axis Bank on car loan?
Axis car loan interest rates today are 11.00% to 12.00%.
What is the lowest EMI per lakh on Axis Bank car loan?
If you apply for a car loan from Axis Bank, your lowest EMI per lakh will be Rs. 1,712.
What is the maximum tenure of Axis Bank car loan?
You can repay your car loan from Axis Bank in a flexible period of 7 years.
How much car loan I can borrow from Axis Bank?
Axis Bank offers you 95.00% of ex-showroom price of car as loan.
Is age an eligibility factor to get car loan from Axis Bank?
Yes, age is an important eligibility factor to get Axis Bank car loan as you should be at least 21 years old at loan approval time and 70 years old at loan maturity time.
Are there any prepayment charges on Axis Bank car loan?
You can take car loan from Axis Bank with 5% prepayment charges.
Can I add my spouse's income while applying for car loan from Axis Bank?
You can combine your income with the income of your spouse to increase your loan eligibility and to get higher loan amount.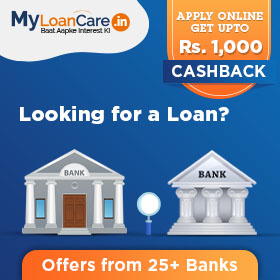 ---