ICICI Business Loan Interest Rate Calculator - Sep 2017
Last Updated 19th Sep 2017
ICICI Bank Business Loan Interest Rates
Self Employed
Interest Rate
12.15% - 16.65%

Check Best Offers

Lowest EMI
Rs. 2,232 per lakh
Tenure
From 12 months to 60 months
Loan Amount
Min Rs. 100,000 and Max Rs. 4,000,000
Processing Fee
2%
Part Prepayment, Charges
Not allowed
Early Foreclosure, Charges
Allowed after 6 EMI's, 2% in case of Balance Transfer
Apply Business Loan @ 13.50%*
Compare Offers
and
Apply Loan Online
Get CashBack Upto
Rs.2,500
Assisted Digital Service
---
ICICI Bank Business Loan
ICICI Bank gives the facility of business loan to the people who need finance to expand their business. There are some benefits of taking business loan from ICICI Bank:
You can foreclose your entire Business loan anytime after paying 6 EMI's at forclosure charges - 2% in case of Balance Transfer
ICICI Bank has been rated

3.3/5.0

by customers for its service quality on MyLoanCare
ICICI Bank has over

2,660 branches

in India where you can avail service
Business Loan ICICI
Business loan interest rates offered by ICICI Bank are fixed as well as floating
Fixed rates allow you to borrow loan at a fixed price which won't change in the whole tenure in case of change in ICICI Bank benchmark rate and should be chosen only if you believe that the rates will not hike in future
In contrast to this are floating rates which changes with a single change in ICICI Bank benchmark rate in your loan tenure. You should go for floating rates if you can take the risk of hike in interest rates
ICICI Interest Rate depends upon
Loan amount: Business loan rate in ICICI Bank depends upon the loan amount you apply for. Higher the loan amount, lesser will be the interest rate
CIBIL Score: ICICI Bank offers business loan at higher interest rate if your CIBIL score is poor or vice versa
Monthly Revenue: ICICI Bank will avail you business loan at lower interest rate if you have higher monthly revenue
Time in Business: ICICI Bank offers business loan at lower rates if you are doing business since long time
Business Loan Charges
Foreclosure Charges- These charges are to be paid in case you want to repay your entire loan amount before the end of tenure period. ICICI Bank allows prepayment of business loan after paying 6 EMI's with prepayment charges - 2% in case of Balance Transfer
Processing Fee- ICICI Bank asks for a processing fee of 2% of loan amount with applicable service tax
ICICI Business Loan EMI Calculator
ICICI Bank Business Loan EMI is a fixed amount that you pay each month towards the repayment of your business loan till the end of tenure. Lowest EMI offered by ICICI Bank is 2,232 per lakh loan amount. Business loan EMI of ICICI Bank depends on factors like:
Interest Rate: Higher the interest rate, higher will be the EMI. For a 60 months business loan from ICICI Bank at interest rate of 12.15% per annum, EMI will be Rs. 2,232 per Rs. one lakh loan amount. At interest rate of 16.65% for the same loan, the EMI will be Rs. 2,466
Loan tenure: Longer the loan tenure, lesser your monthly EMI. At interest rate of 12.15% per annum, the EMI on ICICI Bank business loan would range from Rs. 8,892 to Rs. 2,232 for loan tenure ranging from 12 to 60 months
Amount Borrowed: ICICI Bank Loan EMI will be high if you apply for a high loan amount. For amount borrowed 100,000, the EMI at 12.15% for 60 months would be 2,232. Similarly for amount borrowed 4,000,000, the EMI at 12.15% for 60 months would be 89,281.
What are the benefits of calculating business loan EMI?
Business loan EMI calculator of ICICI Bank helps you to calculate your monthly EMI at different rate of interest
ICICI Bank EMI calculator helps you to know your capacity to repay the loan after maintaining your standard of living
You get a rough idea about your monthly EMI and can plan your monthly budget accordingly
ICICI Business Loan Eligibility Calculator
Business loan eligibility criteria ICICI Bank
Eligibility of Business loan in ICICI Bank relies upon different factors but the most important factor is your ability to repay the loan. The main factors on which the eligibility of an applicant depends are
Profitability: Business loan eligibility significantly depends upon profitability status and future prospects of your business. ICICI Bank requires profit for minimum 1 years and minimum business turnover of Rs.1,500,000
Business Stability: Future business prospects and its stability is important to improve your eligibility for business loan. Your ITR details for minimum 24 months and bank statement for minimum 6 months will be required by ICICI Bank
CIBIL Score: When checking eligibility for business loan, ICICI Bank will look at the complete CIBIL report. ICICI Bank will check your repayment history for all current and past loans and credit cards.
Popular Products:
Working Capital Loan
Term Loan
Business Loan ICICI documents required
Address proof of individual: Aadhar Card, Voter's ID Card, Bank statement, registry copy, rent agreement , utility bills.
Identity proof of individual: Passport, Driving License, PAN Card, Aadhar Card, Voter's ID Card
Business existence proof: PAN, sales tax/ excise/ VAT/ service tax registration, copy of partnership deed, trade license, certificate of practice, registration certificate issued by RBI, SEBI
Copy of Income Tax PAN for 24 months
Bank statement of last 6 months
Compare ICICI Business Loan
ICICI Business Loan in India
ICICI Bank Business Loan Customer Care Number, Email, Application Status, Branches
| City | Customer Care Number |
| --- | --- |
| Agra | 808-166-7777 |
| Ahmedabad | 079-33667777/ 079-44455000 |
| Ambala | 901-766-7777 |
| Anand | 800-066-7777 |
| Aurangabad | 902-166-7777 |
| Bangalore | 080-33667777/ 080-44455000 |
| Bhilai | 909-866-7777 |
| Bhilwara | 787-766-7777 |
| Bhiwadi | 787-766-7777 |
| Bhopal | 0755-3366777 |
| Bhubaneswar Cuttack | 0674-3366777 |
| Bikaner | 787-766-7777 |
| Chandigarh | 0172-3366777/ 0172-4445500 |
| Chennai | 044-33667777/ 044-44455000 |
| Cochin | 902-066-7777 |
| Coimbatore | 0730-566-7777 |
| Dehradun | 0135-3366777 |
| Delhi | 011-33667777/ 011-44455000 |
| Durg | 909-866-7777 |
| Faridabad | 901-766-7777 |
| Gandhinagar | 800-066-7777 |
| Ghaziabad | 808-166-7777 |
| Goa | 902-166-7777 |
| Greater Noida | 808-166-7777 |
| Gurgaon | 0124-3366777/ 0124- 4445500 |
| Guwahati | 986-466-7777 |
| Gwalior | 909-866-7777 |
| Hyderabad | 040-33667777/ 040-44455000 |
| Indore | 909-866-7777 |
| Jabalpur | 909-866-7777 |
| Jaipur | 0141-3366777/ 0141-4445500 |
| Jalandhar | 730-766-7777 |
| Jodhpur | 787-766-7777 |
| Kanpur | 808-166-7777 |
| Karnal | 901-766-7777 |
| Kolhapur | 902-166-7777 |
| Kolkata | 033-33667777/ 033-44455000 |
| Kota | 787-766-7777 |
| Kozhikode | 902-066-7777 |
| Lucknow | 0161-3366777/ 0161-4445500 |
| Ludhiana | 730-766-7777 |
| Madurai | 0730-566-7777 |
| Meerut | 808-166-7777 |
| Mehsana | 800-066-7777 |
| Mohali Sas Nagar | 730-766-7777 |
| Mumbai | 022-33667777/ 022-44455000 |
| Mussoorie | 808-166-7777 |
| Nagpur | 902-166-7777 |
| Nashik | 902-166-7777 |
| Noida | 808-166-7777 |
| Noida Extn | 808-166-7777 |
| Panipat | 901-766-7777 |
| Patna | 0612-3366777 |
| Pondicherry | 0730-566-7777 |
| Pune | 902-166-7777 |
| Raipur | 0771-3366777 |
| Rajkot | 800-066-7777 |
| Ranchi | 0651-3366777 |
| Rohtak | 901-766-7777 |
| Roorkee | 808-166-7777 |
| Salem | 0730-566-7777 |
| Shimla | 0177-3366777 |
| Sonepat | 901-766-7777 |
| Surat | 800-066-7777 |
| Trichy | 0730-566-7777 |
| Udaipur | 787-766-7777 |
| Vadodara | 800-066-7777 |
| Varanasi | 808-166-7777 |
| Vijaywada | 730-666-7777 |
| Vizag | 730-666-7777 |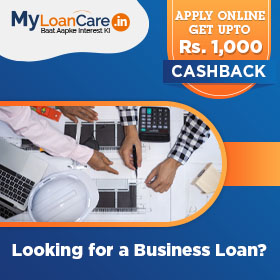 ---