Business Loan Interest Rates - SBI, HDFC, ICICI Bank, Tata Capital, Bajaj, All Banks
Last Updated 23rd Sep 2017
Business Loan Interest Rate in India
| | |
| --- | --- |
| Interest Rate | Starting @ 13.50% |
| Lowest EMI per lakh | Rs. 0 for 5 years |
| Loan Tenure | Upto 5 years |
| Processing Fee | Upto 3% of loan amount |
Earn cashback upto Rs. 2,500 on disbursal of loan
Avail best business loan offers for both salaried and self employed individuals
Option of Flexi loans and nil prepayment charges are also available
Apply business loan online without any security or collateral
Apply Business Loan @ 13.50%*
Compare Offers
and
Apply Loan Online
Get CashBack Upto
Rs.2,500
Assisted Digital Service
---
Business Loan
gives the facility of business loan to the people who need finance to expand their business. There are some benefits of taking business loan from :
You can prepay part of your loan anytime after paying % prepayment charges
You can foreclose your entire Business loan anytime after paying EMI's at forclosure charges -
has been rated

3.6/5.0

by customers for its service quality on MyLoanCare
Business Loan
Business loan interest rates offered by are fixed as well as floating
Fixed rates allow you to borrow loan at a fixed price which won't change in the whole tenure in case of change in benchmark rate and should be chosen only if you believe that the rates will not hike in future
In contrast to this are floating rates which changes with a single change in benchmark rate in your loan tenure. You should go for floating rates if you can take the risk of hike in interest rates
Interest Rate depends upon
Loan amount: Business loan rate in depends upon the loan amount you apply for. Higher the loan amount, lesser will be the interest rate
CIBIL Score: offers business loan at higher interest rate if your CIBIL score is poor or vice versa
Monthly Revenue: will avail you business loan at lower interest rate if you have higher monthly revenue
Time in Business: offers business loan at lower rates if you are doing business since long time
Business Loan Charges
Foreclosure Charges- These charges are to be paid in case you want to repay your entire loan amount before the end of tenure period. allows prepayment of business loan after paying EMI's with prepayment charges -
Business Loan EMI Calculator
Business Loan EMI is a fixed amount that you pay each month towards the repayment of your business loan till the end of tenure. Lowest EMI offered by is 0 per lakh loan amount. Business loan EMI of depends on factors like:
Interest Rate: Higher the interest rate, higher will be the EMI. For a months business loan from at interest rate of % per annum, EMI will be Rs. 0 per Rs. one lakh loan amount.
Loan tenure: Longer the loan tenure, lesser your monthly EMI. At interest rate of % per annum, the EMI on business loan would range from Rs. 0 to Rs. 0 for loan tenure ranging from to months
Amount Borrowed: Loan EMI will be high if you apply for a high loan amount. For amount borrowed 0, the EMI at % for months would be 0.
What are the benefits of calculating business loan EMI?
Business loan EMI calculator of helps you to calculate your monthly EMI at different rate of interest
EMI calculator helps you to know your capacity to repay the loan after maintaining your standard of living
You get a rough idea about your monthly EMI and can plan your monthly budget accordingly
Business Loan Eligibility Calculator
Business loan eligibility criteria
Eligibility of Business loan in relies upon different factors but the most important factor is your ability to repay the loan. The main factors on which the eligibility of an applicant depends are
Profitability: Business loan eligibility significantly depends upon profitability status and future prospects of your business.
Business Stability: Future business prospects and its stability is important to improve your eligibility for business loan.
CIBIL Score: When checking eligibility for business loan, will look at the complete CIBIL report. will check your repayment history for all current and past loans and credit cards.
Business Loan documents required
Address proof of individual: Aadhar Card, Voter's ID Card, Bank statement, registry copy, rent agreement , utility bills.
Identity proof of individual: Passport, Driving License, PAN Card, Aadhar Card, Voter's ID Card
Business existence proof: PAN, sales tax/ excise/ VAT/ service tax registration, copy of partnership deed, trade license, certificate of practice, registration certificate issued by RBI, SEBI
Compare Business Loan
Business Loan in India
Business Loan Customer Care Number, Email, Application Status, Branches
| City | Customer Care Number |
| --- | --- |
| Agra | 993-590-3333, loansupport [at] hdfcbank [dot] com |
| Ahmedabad | 079-61606161, loansupport [at] hdfcbank [dot] com |
| Ambala | 999-624-3333, loansupport [at] hdfcbank [dot] com |
| Anand | 079-61606161, loansupport [at] hdfcbank [dot] com |
| Aurangabad | 022-61606161, loansupport [at] hdfcbank [dot] com |
| Bangalore | 080-61606161, loansupport [at] hdfcbank [dot] com |
| Bhilai | 1860-266-6161, loansupport [at] hdfcbank [dot] com |
| Bhilwara | 987-500-3333, loansupport [at] hdfcbank [dot] com |
| Bhiwadi | 022-61606161, loansupport [at] hdfcbank [dot] com |
| Bhopal | 0731-6160616, loansupport [at] hdfcbank [dot] com |
| Bhubaneswar Cuttack | 993-790-3333, loansupport [at] hdfcbank [dot] com |
| Bikaner | 987-500-3333, loansupport [at] hdfcbank [dot] com |
| Chandigarh | 0172-6160616, loansupport [at] hdfcbank [dot] com |
| Chennai | 044-61606161, loansupport [at] hdfcbank [dot] com |
| Cochin | 0484-6160616, loansupport [at] hdfcbank [dot] com |
| Coimbatore | 044-61606161, loansupport [at] hdfcbank [dot] com |
| Dehradun | 993-590-3333, loansupport [at] hdfcbank [dot] com |
| Delhi | 011-61606161, loansupport [at] hdfcbank [dot] com |
| Durg | 1860-266-6161, loansupport [at] hdfcbank [dot] com |
| Faridabad | 011-61606161, loansupport [at] hdfcbank [dot] com |
| Gandhinagar | 079-61606161, loansupport [at] hdfcbank [dot] com |
| Ghaziabad | 011-61606161, loansupport [at] hdfcbank [dot] com |
| Goa | 989-060-3333, loansupport [at] hdfcbank [dot] com |
| Greater Noida | 011-61606161, loansupport [at] hdfcbank [dot] com |
| Gurgaon | 011-61606161, loansupport [at] hdfcbank [dot] com |
| Guwahati | 995-719-3333, loansupport [at] hdfcbank [dot] com |
| Gwalior | 0731-6160616, loansupport [at] hdfcbank [dot] com |
| Hyderabad | 040-61606161, loansupport [at] hdfcbank [dot] com |
| Indore | 0731-6160616, loansupport [at] hdfcbank [dot] com |
| Jabalpur | 0731-6160616, loansupport [at] hdfcbank [dot] com |
| Jaipur | 0141-6160616, loansupport [at] hdfcbank [dot] com |
| Jalandhar | 981-533-1111, loansupport [at] hdfcbank [dot] com |
| Jodhpur | 987-500-3333, loansupport [at] hdfcbank [dot] com |
| Kanpur | 993-590-3333, loansupport [at] hdfcbank [dot] com |
| Karnal | 999-624-3333, loansupport [at] hdfcbank [dot] com |
| Kolhapur | 989-060-3333, loansupport [at] hdfcbank [dot] com |
| Kolkata | 033-61606161, loansupport [at] hdfcbank [dot] com |
| Kota | 987-500-3333, loansupport [at] hdfcbank [dot] com |
| Kozhikode | 989-566-3333, loansupport [at] hdfcbank [dot] com |
| Lucknow | 0522-6160616, loansupport [at] hdfcbank [dot] com |
| Ludhiana | 981-533-1111, loansupport [at] hdfcbank [dot] com |
| Madurai | 984-067-3333, loansupport [at] hdfcbank [dot] com |
| Meerut | 993-590-3333, loansupport [at] hdfcbank [dot] com |
| Mehsana | 079-61606161, loansupport [at] hdfcbank [dot] com |
| Mohali Sas Nagar | 981-533-1111, loansupport [at] hdfcbank [dot] com |
| Mumbai | 022-61606161, loansupport [at] hdfcbank [dot] com |
| Mussoorie | 993-590-3333, loansupport [at] hdfcbank [dot] com |
| Nagpur | 989-060-3333, loansupport [at] hdfcbank [dot] com |
| Nashik | 989-060-3333, loansupport [at] hdfcbank [dot] com |
| Noida | 011-61606161, loansupport [at] hdfcbank [dot] com |
| Noida Extn | 011-61606161, loansupport [at] hdfcbank [dot] com |
| Panipat | 999-624-3333, loansupport [at] hdfcbank [dot] com |
| Patna | 1860-266-6161, loansupport [at] hdfcbank [dot] com |
| Pondicherry | 984-067-3333, loansupport [at] hdfcbank [dot] com |
| Pune | 022-61606161, loansupport [at] hdfcbank [dot] com |
| Raipur | 1860-266-6161, loansupport [at] hdfcbank [dot] com |
| Rajkot | 079-61606161, loansupport [at] hdfcbank [dot] com |
| Ranchi | 1860-266-6161, loansupport [at] hdfcbank [dot] com |
| Rohtak | 999-624-3333, loansupport [at] hdfcbank [dot] com |
| Roorkee | 993-590-3333, loansupport [at] hdfcbank [dot] com |
| Salem | 984-067-3333, loansupport [at] hdfcbank [dot] com |
| Shimla | 999-624-3333, loansupport [at] hdfcbank [dot] com |
| Sonepat | 999-624-3333, loansupport [at] hdfcbank [dot] com |
| Surat | 079-61606161, loansupport [at] hdfcbank [dot] com |
| Trichy | 984-067-3333, loansupport [at] hdfcbank [dot] com |
| Udaipur | 987-500-3333, loansupport [at] hdfcbank [dot] com |
| Vadodara | 079-61606161, loansupport [at] hdfcbank [dot] com |
| Varanasi | 993-590-3333, loansupport [at] hdfcbank [dot] com |
| Vijaywada | 994-949-3333, loansupport [at] hdfcbank [dot] com |
| Vizag | 994-949-3333, loansupport [at] hdfcbank [dot] com |
| Vijaywada | 040-66662484 |
| Varanasi | 0522-2201022 |
| Vadodara | 079-26422484 |
| Udaipur | 1800-180-2484 |
| Trichy | 044-28522484 |
| Surat | 0261-6532484 |
| Sonepat | 0124-2542484 |
| Shimla | 1800-180-2484 |
| Salem | 044-28522484 |
| Roorkee | 1800-180-2484 |
| Rohtak | 0124-2542484 |
| Ranchi | 1800-180-2484 |
| Rajkot | 0261-6532484 |
| Raipur | 1800-180-2484 |
| Pune | 020-66012484 |
| Pondicherry | 044-28522484 |
| Patna | 1800-180-2484 |
| Panipat | 0124-2542484 |
| Noida Extn | 0124-2542484 |
| Noida | 0124-2542484 |
| Nashik | 1800-180-2484 |
| Nagpur | 1800-180-2484 |
| Mussoorie | 1860-425-7000 |
| Mumbai | 022-28232484 |
| Mohali Sas Nagar | 0172-5082484 |
| Mehsana | 079-26422484 |
| Meerut | 1800-180-2484 |
| Madurai | 044-28522484 |
| Ludhiana | 0161-5012484 |
| Lucknow | 0522-2201022 |
| Kozhikode | 1800-180-2484 |
| Kota | 0141-2372484 |
| Kolkata | 033-22832484 |
| Kolhapur | 022-28232484 |
| Karnal | 0124-2542484 |
| Kanpur | 1800-180-2484 |
| Jodhpur | 0141-2372484 |
| Jalandhar | 0181-5062484 |
| Jaipur | 0141-2372484 |
| Jabalpur | 1800-180-2484 |
| Indore | 1800-180-2484 |
| Hyderabad | 040-66662484 |
| Gwalior | 1800-180-2484 |
| Guwahati | 1800-180-2484 |
| Gurgaon | 0124-2542484 |
| Greater Noida | 0124-2542484 |
| Goa | 022-28232484 |
| Ghaziabad | 0124-2542484 |
| Gandhinagar | 079-26422484 |
| Faridabad | 0124-2542484 |
| Durg | 1800-180-2484 |
| Delhi | 0124-2542484 |
| Dehradun | 1860-425-7000 |
| Coimbatore | 044-28522484 |
| Cochin | 0484-4042484, 6602484 |
| Chennai | 044-28522484 |
| Chandigarh | 0172-5082484 |
| Bikaner | 0141-2372484 |
| Bhubaneswar Cuttack | 1800-180-2484 |
| Bhopal | 1800-180-2484 |
| Bhiwadi | 0141-2372484 |
| Bhilwara | 0141-2372484 |
| Bhilai | 1800-180-2484 |
| Bangalore | 080-22272484 |
| Aurangabad | 0240-6632484 |
| Anand | 079-26422484 |
| Ambala | 0124-2542484 |
| Ahmedabad | 079-26422484 |
| Agra | 1800-180-2484 |
| Agra | 011-66006022 |
| Ahmedabad | 079-66006022 |
| Ambala | 080-66006022 |
| Anand | 079-66006022 |
| Aurangabad | 022-66006022 |
| Bangalore | 080-66006022 |
| Bhilai | 1800-102-6022 |
| Bhilwara | 1800-102-6022 |
| Bhiwadi | 022-66006022 |
| Bhopal | 011-66006022 |
| Bhubaneswar Cuttack | 1800-102-6022 |
| Bikaner | 1800-102-6022 |
| Chandigarh | 0161-65006022 |
| Chennai | 044-66006022 |
| Cochin | 0422 66006022 |
| Coimbatore | 0422-66006022 |
| Dehradun | 1800-102-6022 |
| Delhi | 011-66006022 |
| Durg | 1800-102-6022 |
| Faridabad | 080-66006022 |
| Gandhinagar | 079-66006022 |
| Ghaziabad | 011-66006022 |
| Goa | 022-66006022 |
| Greater Noida | 011-66006022 |
| Gurgaon | 011-66006022 |
| Guwahati | 1800-102-6022 |
| Gwalior | 011-66006022 |
| Hyderabad | 040-66006022 |
| Indore | 011-66006022 |
| Jabalpur | 011-66006022 |
| Jaipur | 0141-6536022 |
| Jalandhar | 0161-65006022 |
| Jodhpur | 1800-102-6022 |
| Kanpur | 011-66006022 |
| Karnal | 080-66006022 |
| Kolhapur | 022-66006022 |
| Kolkata | 033-65506022 |
| Kota | 1800-102-6022 |
| Kozhikode | 1800-102-6022 |
| Lucknow | 011-66006022 |
| Ludhiana | 0161-65006022 |
| Madurai | 044-66006022 |
| Meerut | 011-66006022 |
| Mehsana | 079-66006022 |
| Mohali Sas Nagar | 0161-65006022 |
| Mumbai | 022-66006022 |
| Mussoorie | 1800-102-6022 |
| Nagpur | 022-66006022 |
| Nashik | 022-66006022 |
| Noida | 011-66006022 |
| Noida Extn | 011-66006022 |
| Panipat | 080-66006022 |
| Patna | 033-65506022 |
| Pondicherry | 1800-102-6022 |
| Pune | 020-65216022 |
| Raipur | 1800-102-6022 |
| Rajkot | 0281-66006022 |
| Ranchi | 1800-102-6022 |
| Rohtak | 080-66006022 |
| Roorkee | 1800-102-6022 |
| Salem | 044-66006022 |
| Shimla | 1800-102-6022 |
| Sonepat | 080-66006022 |
| Surat | 0261-6600602 |
| Trichy | 044-66006022 |
| Udaipur | 1800-102-6022 |
| Vadodara | 0265-6646022 |
| Varanasi | 011-66006022 |
| Vijaywada | 040-66006022 |
| Vizag | 040-66006022 |
| Agra | 808-166-7777 |
| Ahmedabad | 079-33667777/ 079-44455000 |
| Ambala | 901-766-7777 |
| Anand | 800-066-7777 |
| Aurangabad | 902-166-7777 |
| Bangalore | 080-33667777/ 080-44455000 |
| Bhilai | 909-866-7777 |
| Bhilwara | 787-766-7777 |
| Bhiwadi | 787-766-7777 |
| Bhopal | 0755-3366777 |
| Bhubaneswar Cuttack | 0674-3366777 |
| Bikaner | 787-766-7777 |
| Chandigarh | 0172-3366777/ 0172-4445500 |
| Chennai | 044-33667777/ 044-44455000 |
| Cochin | 902-066-7777 |
| Coimbatore | 0730-566-7777 |
| Dehradun | 0135-3366777 |
| Delhi | 011-33667777/ 011-44455000 |
| Durg | 909-866-7777 |
| Faridabad | 901-766-7777 |
| Gandhinagar | 800-066-7777 |
| Ghaziabad | 808-166-7777 |
| Goa | 902-166-7777 |
| Greater Noida | 808-166-7777 |
| Gurgaon | 0124-3366777/ 0124- 4445500 |
| Guwahati | 986-466-7777 |
| Gwalior | 909-866-7777 |
| Hyderabad | 040-33667777/ 040-44455000 |
| Indore | 909-866-7777 |
| Jabalpur | 909-866-7777 |
| Jaipur | 0141-3366777/ 0141-4445500 |
| Jalandhar | 730-766-7777 |
| Jodhpur | 787-766-7777 |
| Kanpur | 808-166-7777 |
| Karnal | 901-766-7777 |
| Kolhapur | 902-166-7777 |
| Kolkata | 033-33667777/ 033-44455000 |
| Kota | 787-766-7777 |
| Kozhikode | 902-066-7777 |
| Lucknow | 0161-3366777/ 0161-4445500 |
| Ludhiana | 730-766-7777 |
| Madurai | 0730-566-7777 |
| Meerut | 808-166-7777 |
| Mehsana | 800-066-7777 |
| Mohali Sas Nagar | 730-766-7777 |
| Mumbai | 022-33667777/ 022-44455000 |
| Mussoorie | 808-166-7777 |
| Nagpur | 902-166-7777 |
| Nashik | 902-166-7777 |
| Noida | 808-166-7777 |
| Noida Extn | 808-166-7777 |
| Panipat | 901-766-7777 |
| Patna | 0612-3366777 |
| Pondicherry | 0730-566-7777 |
| Pune | 902-166-7777 |
| Raipur | 0771-3366777 |
| Rajkot | 800-066-7777 |
| Ranchi | 0651-3366777 |
| Rohtak | 901-766-7777 |
| Roorkee | 808-166-7777 |
| Salem | 0730-566-7777 |
| Shimla | 0177-3366777 |
| Sonepat | 901-766-7777 |
| Surat | 800-066-7777 |
| Trichy | 0730-566-7777 |
| Udaipur | 787-766-7777 |
| Vadodara | 800-066-7777 |
| Varanasi | 808-166-7777 |
| Vijaywada | 730-666-7777 |
| Vizag | 730-666-7777 |
| Agra | 979-350-2211 |
| Ahmedabad | 972-434-2211 |
| Ambala | 999-637-2211 |
| Anand | 972-434-2211 |
| Aurangabad | 973-001-2211 |
| Bangalore | 973-193-2211 |
| Bhilai | 989-328-2211 |
| Bhilwara | 979-933-2211 |
| Bhiwadi | 973-001-2211 |
| Bhopal | 989-328-2211 |
| Bhubaneswar Cuttack | 977-745-2211 |
| Bikaner | 979-933-2211 |
| Chandigarh | 977-916-2211 |
| Chennai | 979-094-2211 |
| Cochin | 999-539-2211 |
| Coimbatore | 979-191-2211 |
| Dehradun | 976-020-2211 |
| Delhi | 995-880-2211 |
| Durg | 989-328-2211 |
| Faridabad | 995-880-2211 |
| Gandhinagar | 972-434-2211 |
| Ghaziabad | 995-880-2211 |
| Goa | 973-001-2211 |
| Greater Noida | 995-880-2211 |
| Gurgaon | 995-880-2211 |
| Guwahati | 995-705-2211 |
| Gwalior | 989-328-2211 |
| Hyderabad | 995-919-2211 |
| Indore | 989-328-2211 |
| Jabalpur | 989-328-2211 |
| Jaipur | 979-933-2211 |
| Jalandhar | 977-916-2211 |
| Jodhpur | 979-933-2211 |
| Kanpur | 979-350-2211 |
| Karnal | 999-637-2211 |
| Kolhapur | 973-001-2211 |
| Kolkata | 974-842-2211 |
| Kota | 979-933-2211 |
| Kozhikode | 999-539-2211 |
| Lucknow | 979-350-2211 |
| Ludhiana | 977-916-2211 |
| Madurai | 979-191-2211 |
| Meerut | 976-020-2211 |
| Mehsana | 972-434-2211 |
| Mohali Sas Nagar | 977-916-2211 |
| Mumbai | 998-755-2211 |
| Mussoorie | 976-020-2211 |
| Nagpur | 973-001-2211 |
| Nashik | 973-001-2211 |
| Noida | 995-880-2211 |
| Noida Extn | 995-880-2211 |
| Panipat | 999-637-2211 |
| Patna | 995-595-2211 |
| Pondicherry | 979-191-2211 |
| Pune | 973-001-2211 |
| Raipur | 989-328-2211 |
| Rajkot | 972-434-2211 |
| Ranchi | 995-595-2211 |
| Rohtak | 999-637-2211 |
| Roorkee | 976-020-2211 |
| Salem | 979-191-2211 |
| Shimla | 980-509-2211 |
| Sonepat | 999-637-2211 |
| Surat | 972-434-2211 |
| Trichy | 979-191-2211 |
| Udaipur | 979-933-2211 |
| Vadodara | 972-434-2211 |
| Varanasi | 979-350-2211 |
| Vijaywada | 995-919-2211 |
| Vizag | 995-919-2211 |
| Agra | 1860-500-5004/ 022-44066666, reachus [at] indusind [dot] com |
| Ahmedabad | 1860-500-5004/ 022-44066666, reachus [at] indusind [dot] com |
| Ambala | 1860-500-5004/ 022-44066666, reachus [at] indusind [dot] com |
| Anand | 1860-500-5004/ 022-44066666, reachus [at] indusind [dot] com |
| Aurangabad | 1860-500-5004/ 022-44066666, reachus [at] indusind [dot] com |
| Bangalore | 1860-500-5004/ 022-44066666, reachus [at] indusind [dot] com |
| Bhilai | 1860-500-5004/ 022-44066666, reachus [at] indusind [dot] com |
| Bhilwara | 1860-500-5004/ 022-44066666, reachus [at] indusind [dot] com |
| Bhiwadi | 1860-500-5004/ 022-44066666, reachus [at] indusind [dot] com |
| Bhopal | 1860-500-5004/ 022-44066666, reachus [at] indusind [dot] com |
| Bhubaneswar Cuttack | 1860-500-5004/ 022-44066666, reachus [at] indusind [dot] com |
| Bikaner | 1860-500-5004/ 022-44066666, reachus [at] indusind [dot] com |
| Chandigarh | 1860-500-5004/ 022-44066666, reachus [at] indusind [dot] com |
| Chennai | 1860-500-5004/ 022-44066666, reachus [at] indusind [dot] com |
| Cochin | 1860-500-5004/ 022-44066666, reachus [at] indusind [dot] com |
| Coimbatore | 1860-500-5004/ 022-44066666, reachus [at] indusind [dot] com |
| Dehradun | 1860-500-5004/ 022-44066666, reachus [at] indusind [dot] com |
| Delhi | 1860-500-5004/ 022-44066666, reachus [at] indusind [dot] com |
| Durg | 1860-500-5004/ 022-44066666, reachus [at] indusind [dot] com |
| Faridabad | 1860-500-5004/ 022-44066666, reachus [at] indusind [dot] com |
| Gandhinagar | 1860-500-5004/ 022-44066666, reachus [at] indusind [dot] com |
| Ghaziabad | 1860-500-5004/ 022-44066666, reachus [at] indusind [dot] com |
| Goa | 1860-500-5004/ 022-44066666, reachus [at] indusind [dot] com |
| Greater Noida | 1860-500-5004/ 022-44066666, reachus [at] indusind [dot] com |
| Gurgaon | 1860-500-5004/ 022-44066666, reachus [at] indusind [dot] com |
| Guwahati | 1860-500-5004/ 022-44066666, reachus [at] indusind [dot] com |
| Gwalior | 1860-500-5004/ 022-44066666, reachus [at] indusind [dot] com |
| Hyderabad | 1860-500-5004/ 022-44066666, reachus [at] indusind [dot] com |
| Indore | 1860-500-5004/ 022-44066666, reachus [at] indusind [dot] com |
| Jabalpur | 1860-500-5004/ 022-44066666, reachus [at] indusind [dot] com |
| Jaipur | 1860-500-5004/ 022-44066666, reachus [at] indusind [dot] com |
| Jalandhar | 1860-500-5004/ 022-44066666, reachus [at] indusind [dot] com |
| Jodhpur | 1860-500-5004/ 022-44066666, reachus [at] indusind [dot] com |
| Kanpur | 1860-500-5004/ 022-44066666, reachus [at] indusind [dot] com |
| Karnal | 1860-500-5004/ 022-44066666, reachus [at] indusind [dot] com |
| Kolhapur | 1860-500-5004/ 022-44066666, reachus [at] indusind [dot] com |
| Kolkata | 1860-500-5004/ 022-44066666, reachus [at] indusind [dot] com |
| Kota | 1860-500-5004/ 022-44066666, reachus [at] indusind [dot] com |
| Kozhikode | 1860-500-5004/ 022-44066666, reachus [at] indusind [dot] com |
| Lucknow | 1860-500-5004/ 022-44066666, reachus [at] indusind [dot] com |
| Ludhiana | 1860-500-5004/ 022-44066666, reachus [at] indusind [dot] com |
| Madurai | 1860-500-5004/ 022-44066666, reachus [at] indusind [dot] com |
| Meerut | 1860-500-5004/ 022-44066666, reachus [at] indusind [dot] com |
| Mehsana | 1860-500-5004/ 022-44066666, reachus [at] indusind [dot] com |
| Mohali Sas Nagar | 1860-500-5004/ 022-44066666, reachus [at] indusind [dot] com |
| Mumbai | 1860-500-5004/ 022-44066666, reachus [at] indusind [dot] com |
| Mussoorie | 1860-500-5004/ 022-44066666, reachus [at] indusind [dot] com |
| Nagpur | 1860-500-5004/ 022-44066666, reachus [at] indusind [dot] com |
| Nashik | 1860-500-5004/ 022-44066666, reachus [at] indusind [dot] com |
| Noida | 1860-500-5004/ 022-44066666, reachus [at] indusind [dot] com |
| Noida Extn | 1860-500-5004/ 022-44066666, reachus [at] indusind [dot] com |
| Panipat | 1860-500-5004/ 022-44066666, reachus [at] indusind [dot] com |
| Patna | 1860-500-5004/ 022-44066666, reachus [at] indusind [dot] com |
| Pondicherry | 1860-500-5004/ 022-44066666, reachus [at] indusind [dot] com |
| Pune | 1860-500-5004/ 022-44066666, reachus [at] indusind [dot] com |
| Raipur | 1860-500-5004/ 022-44066666, reachus [at] indusind [dot] com |
| Rajkot | 1860-500-5004/ 022-44066666, reachus [at] indusind [dot] com |
| Ranchi | 1860-500-5004/ 022-44066666, reachus [at] indusind [dot] com |
| Rohtak | 1860-500-5004/ 022-44066666, reachus [at] indusind [dot] com |
| Roorkee | 1860-500-5004/ 022-44066666, reachus [at] indusind [dot] com |
| Salem | 1860-500-5004/ 022-44066666, reachus [at] indusind [dot] com |
| Shimla | 1860-500-5004/ 022-44066666, reachus [at] indusind [dot] com |
| Sonepat | 1860-500-5004/ 022-44066666, reachus [at] indusind [dot] com |
| Surat | 1860-500-5004/ 022-44066666, reachus [at] indusind [dot] com |
| Trichy | 1860-500-5004/ 022-44066666, reachus [at] indusind [dot] com |
| Udaipur | 1860-500-5004/ 022-44066666, reachus [at] indusind [dot] com |
| Vadodara | 1860-500-5004/ 022-44066666, reachus [at] indusind [dot] com |
| Varanasi | 1860-500-5004/ 022-44066666, reachus [at] indusind [dot] com |
| Vijaywada | 1860-500-5004/ 022-44066666, reachus [at] indusind [dot] com |
| Vizag | 1860-500-5004/ 022-44066666, reachus [at] indusind [dot] com |
| Agra | |
| Ahmedabad | |
| Ambala | |
| Anand | |
| Aurangabad | |
| Bangalore | |
| Bhilai | |
| Bhilwara | |
| Bhiwadi | |
| Bhopal | |
| Bhubaneswar Cuttack | |
| Bikaner | |
| Chandigarh | |
| Chennai | |
| Cochin | |
| Coimbatore | |
| Dehradun | |
| Delhi | |
| Durg | |
| Faridabad | |
| Gandhinagar | |
| Ghaziabad | |
| Goa | |
| Greater Noida | |
| Gurgaon | |
| Guwahati | |
| Gwalior | |
| Hyderabad | |
| Indore | |
| Jabalpur | |
| Jaipur | |
| Jalandhar | |
| Jodhpur | |
| Kanpur | |
| Karnal | |
| Kolhapur | |
| Kolkata | |
| Kota | |
| Kozhikode | |
| Lucknow | |
| Ludhiana | |
| Madurai | |
| Meerut | |
| Mehsana | |
| Mohali Sas Nagar | |
| Mumbai | |
| Mussoorie | |
| Nagpur | |
| Nashik | |
| Noida | |
| Noida Extn | |
| Panipat | |
| Patna | |
| Pondicherry | |
| Pune | |
| Raipur | |
| Rajkot | |
| Ranchi | |
| Rohtak | |
| Roorkee | |
| Salem | |
| Shimla | |
| Sonepat | |
| Surat | |
| Trichy | |
| Udaipur | |
| Vadodara | |
| Varanasi | |
| Vijaywada | |
| Vizag | |
| Agra | 1800-2000, yestouch [at] yesbank [dot] in |
| Ahmedabad | 9974390909, yestouch [at] yesbank [dot] in |
| Ambala | 1800-2000, yestouch [at] yesbank [dot] in |
| Anand | 9974390909, yestouch [at] yesbank [dot] in |
| Aurangabad | 998-729-0909, yestouch [at] yesbank [dot] in |
| Bangalore | 900-839-0909, yestouch [at] yesbank [dot] in |
| Bhilai | 1800-2000, yestouch [at] yesbank [dot] in |
| Bhilwara | 1800-2000, yestouch [at] yesbank [dot] in |
| Bhiwadi | 998-729-0909, yestouch [at] yesbank [dot] in |
| Bhopal | 1800-2000, yestouch [at] yesbank [dot] in |
| Bhubaneswar Cuttack | 1800-2000, yestouch [at] yesbank [dot] in |
| Bikaner | 1800-2000, yestouch [at] yesbank [dot] in |
| Chandigarh | 1800-2000, yestouch [at] yesbank [dot] in |
| Chennai | 1800-2000, yestouch [at] yesbank [dot] in |
| Cochin | 1800-2000, yestouch [at] yesbank [dot] in |
| Coimbatore | 1800-2000, yestouch [at] yesbank [dot] in |
| Dehradun | 1800-2000, yestouch [at] yesbank [dot] in |
| Delhi | 995-839-0909, yestouch [at] yesbank [dot] in |
| Durg | 1800-2000, yestouch [at] yesbank [dot] in |
| Faridabad | 995-839-0909, yestouch [at] yesbank [dot] in |
| Gandhinagar | 9974390909, yestouch [at] yesbank [dot] in |
| Ghaziabad | 995-839-0909, yestouch [at] yesbank [dot] in |
| Goa | 1800-2000, yestouch [at] yesbank [dot] in |
| Greater Noida | 995-839-0909, yestouch [at] yesbank [dot] in |
| Gurgaon | 995-839-0909, yestouch [at] yesbank [dot] in |
| Guwahati | 1800-2000, yestouch [at] yesbank [dot] in |
| Gwalior | 1800-2000, yestouch [at] yesbank [dot] in |
| Hyderabad | 1800-2000, yestouch [at] yesbank [dot] in |
| Indore | 1800-2000, yestouch [at] yesbank [dot] in |
| Jabalpur | 1800-2000, yestouch [at] yesbank [dot] in |
| Jaipur | 1800-2000, yestouch [at] yesbank [dot] in |
| Jalandhar | 1800-2000, yestouch [at] yesbank [dot] in |
| Jodhpur | 1800-2000, yestouch [at] yesbank [dot] in |
| Kanpur | 1800-2000, yestouch [at] yesbank [dot] in |
| Karnal | 1800-2000, yestouch [at] yesbank [dot] in |
| Kolhapur | 998-729-0909, yestouch [at] yesbank [dot] in |
| Kolkata | 974-849-0909, yestouch [at] yesbank [dot] in |
| Kota | 1800-2000, yestouch [at] yesbank [dot] in |
| Kozhikode | 1800-2000, yestouch [at] yesbank [dot] in |
| Lucknow | 1800-2000, yestouch [at] yesbank [dot] in |
| Ludhiana | 1800-2000, yestouch [at] yesbank [dot] in |
| Madurai | 1800-2000, yestouch [at] yesbank [dot] in |
| Meerut | 1800-2000, yestouch [at] yesbank [dot] in |
| Mehsana | 9974390909, yestouch [at] yesbank [dot] in |
| Mohali Sas Nagar | 1800-2000, yestouch [at] yesbank [dot] in |
| Mumbai | 998-729-0909, yestouch [at] yesbank [dot] in |
| Mussoorie | 1800-2000, yestouch [at] yesbank [dot] in |
| Nagpur | 998-729-0909, yestouch [at] yesbank [dot] in |
| Nashik | 998-729-0909, yestouch [at] yesbank [dot] in |
| Noida | 995-839-0909, yestouch [at] yesbank [dot] in |
| Noida Extn | 995-839-0909, yestouch [at] yesbank [dot] in |
| Panipat | 1800-2000, yestouch [at] yesbank [dot] in |
| Patna | 1800-2000, yestouch [at] yesbank [dot] in |
| Pondicherry | 1800-2000, yestouch [at] yesbank [dot] in |
| Pune | 998-729-0909, yestouch [at] yesbank [dot] in |
| Raipur | 1800-2000, yestouch [at] yesbank [dot] in |
| Rajkot | 9974390909, yestouch [at] yesbank [dot] in |
| Ranchi | 1800-2000, yestouch [at] yesbank [dot] in |
| Rohtak | 1800-2000, yestouch [at] yesbank [dot] in |
| Roorkee | 1800-2000, yestouch [at] yesbank [dot] in |
| Salem | 1800-2000, yestouch [at] yesbank [dot] in |
| Shimla | 1800-2000, yestouch [at] yesbank [dot] in |
| Sonepat | 1800-2000, yestouch [at] yesbank [dot] in |
| Surat | 9974390909, yestouch [at] yesbank [dot] in |
| Trichy | 1800-2000, yestouch [at] yesbank [dot] in |
| Udaipur | 1800-2000, yestouch [at] yesbank [dot] in |
| Vadodara | 9974390909, yestouch [at] yesbank [dot] in |
| Varanasi | 1800-2000, yestouch [at] yesbank [dot] in |
| Vijaywada | 1800-2000, yestouch [at] yesbank [dot] in |
| Vizag | 1800-2000, yestouch [at] yesbank [dot] in |
| Agra | |
| Ahmedabad | |
| Ambala | |
| Anand | |
| Aurangabad | |
| Bangalore | |
| Bhilai | |
| Bhilwara | |
| Bhiwadi | |
| Bhopal | |
| Bhubaneswar Cuttack | |
| Bikaner | |
| Chandigarh | |
| Chennai | |
| Cochin | |
| Coimbatore | |
| Dehradun | |
| Delhi | |
| Durg | |
| Faridabad | |
| Gandhinagar | |
| Ghaziabad | |
| Goa | |
| Greater Noida | |
| Gurgaon | |
| Guwahati | |
| Gwalior | |
| Hyderabad | |
| Indore | |
| Jabalpur | |
| Jaipur | |
| Jalandhar | |
| Jodhpur | |
| Kanpur | |
| Karnal | |
| Kolhapur | |
| Kolkata | |
| Kota | |
| Kozhikode | |
| Lucknow | |
| Ludhiana | |
| Madurai | |
| Meerut | |
| Mehsana | |
| Mohali Sas Nagar | |
| Mumbai | |
| Mussoorie | |
| Nagpur | |
| Nashik | |
| Noida | |
| Noida Extn | |
| Panipat | |
| Patna | |
| Pondicherry | |
| Pune | |
| Raipur | |
| Rajkot | |
| Ranchi | |
| Rohtak | |
| Roorkee | |
| Salem | |
| Shimla | |
| Sonepat | |
| Surat | |
| Trichy | |
| Udaipur | |
| Vadodara | |
| Varanasi | |
| Vijaywada | |
| Vizag | |
| Agra | 0562-2582010, customercare [at] allahabadbank [dot] in |
| Ahmedabad | 079-26442199, customercare [at] allahabadbank [dot] in |
| Ambala | 0172-2709458, customercare [at] allahabadbank [dot] in |
| Anand | 079-26442199, customercare [at] allahabadbank [dot] in |
| Aurangabad | 022-24921986, customercare [at] allahabadbank [dot] in |
| Bangalore | 080-25590985, customercare [at] allahabadbank [dot] in |
| Bhilai | 1800-22-0363, customercare [at] allahabadbank [dot] in |
| Bhilwara | 0141-2741334, customercare [at] allahabadbank [dot] in |
| Bhiwadi | 022-24921986, customercare [at] allahabadbank [dot] in |
| Bhopal | 0755-2583634, customercare [at] allahabadbank [dot] in |
| Bhubaneswar Cuttack | 0674-2557563, customercare [at] allahabadbank [dot] in |
| Bikaner | 0141-2741334, customercare [at] allahabadbank [dot] in |
| Chandigarh | 0172-2709458, customercare [at] allahabadbank [dot] in |
| Chennai | 044-28156607, customercare [at] allahabadbank [dot] in |
| Cochin | 1800-22-0363, customercare [at] allahabadbank [dot] in |
| Coimbatore | 044-28156607, customercare [at] allahabadbank [dot] in |
| Dehradun | 0135-2713976, customercare [at] allahabadbank [dot] in |
| Delhi | 011-23341669, customercare [at] allahabadbank [dot] in |
| Durg | 1800-22-0363, customercare [at] allahabadbank [dot] in |
| Faridabad | 011-23341669, customercare [at] allahabadbank [dot] in |
| Gandhinagar | 079-26442199, customercare [at] allahabadbank [dot] in |
| Ghaziabad | 0562-2582010, customercare [at] allahabadbank [dot] in |
| Goa | 1800-22-0363, customercare [at] allahabadbank [dot] in |
| Greater Noida | 011-23341669, customercare [at] allahabadbank [dot] in |
| Gurgaon | 011-23341669, customercare [at] allahabadbank [dot] in |
| Guwahati | 0373-2310965, customercare [at] allahabadbank [dot] in |
| Gwalior | 0755-2583634, customercare [at] allahabadbank [dot] in |
| Hyderabad | 040-27637738, customercare [at] allahabadbank [dot] in |
| Indore | 0755-2583634, customercare [at] allahabadbank [dot] in |
| Jabalpur | 0755-2583634, customercare [at] allahabadbank [dot] in |
| Jaipur | 0141-2741334, customercare [at] allahabadbank [dot] in |
| Jalandhar | 0172-2709458, customercare [at] allahabadbank [dot] in |
| Jodhpur | 0141-2741334, customercare [at] allahabadbank [dot] in |
| Kanpur | 0512-2545434, customercare [at] allahabadbank [dot] in |
| Karnal | 0172-2709458, customercare [at] allahabadbank [dot] in |
| Kolhapur | 022-24921986, customercare [at] allahabadbank [dot] in |
| Kolkata | 033-22316634, customercare [at] allahabadbank [dot] in |
| Kota | 0141-2741334, customercare [at] allahabadbank [dot] in |
| Kozhikode | 1800-22-0363, customercare [at] allahabadbank [dot] in |
| Lucknow | 0522-2286650, customercare [at] allahabadbank [dot] in |
| Ludhiana | 0161-2440035, customercare [at] allahabadbank [dot] in |
| Madurai | 044-28156607, customercare [at] allahabadbank [dot] in |
| Meerut | 0562-2582010, customercare [at] allahabadbank [dot] in |
| Mehsana | 079-26442199, customercare [at] allahabadbank [dot] in |
| Mohali Sas Nagar | 0172-2709458, customercare [at] allahabadbank [dot] in |
| Mumbai | 022-24921986, customercare [at] allahabadbank [dot] in |
| Mussoorie | 0135-2713976, customercare [at] allahabadbank [dot] in |
| Nagpur | 022-24921986, customercare [at] allahabadbank [dot] in |
| Nashik | 022-24921986, customercare [at] allahabadbank [dot] in |
| Noida | 011-23341669, customercare [at] allahabadbank [dot] in |
| Noida Extn | 011-23341669, customercare [at] allahabadbank [dot] in |
| Panipat | 1800-22-0363, customercare [at] allahabadbank [dot] in |
| Patna | 0612-2224197, customercare [at] allahabadbank [dot] in |
| Pondicherry | 1800-22-0363, customercare [at] allahabadbank [dot] in |
| Pune | 022-24921986, customercare [at] allahabadbank [dot] in |
| Raipur | 0771-4059516, customercare [at] allahabadbank [dot] in |
| Rajkot | 079-26442199, customercare [at] allahabadbank [dot] in |
| Ranchi | 0651-2560357, customercare [at] allahabadbank [dot] in |
| Rohtak | 1800-22-0363, customercare [at] allahabadbank [dot] in |
| Roorkee | 0135-2713976, customercare [at] allahabadbank [dot] in |
| Salem | 044-28156607, customercare [at] allahabadbank [dot] in |
| Shimla | 1800-22-0363, customercare [at] allahabadbank [dot] in |
| Sonepat | 1800-22-0363, customercare [at] allahabadbank [dot] in |
| Surat | 079-26442199, customercare [at] allahabadbank [dot] in |
| Trichy | 044-28156607, customercare [at] allahabadbank [dot] in |
| Udaipur | 0141-2741334, customercare [at] allahabadbank [dot] in |
| Vadodara | 079-26442199, customercare [at] allahabadbank [dot] in |
| Varanasi | 0562-2582010, customercare [at] allahabadbank [dot] in |
| Vijaywada | 040-27637738, customercare [at] allahabadbank [dot] in |
| Vizag | 040-27637738, customercare [at] allahabadbank [dot] in |
| Agra | |
| Ahmedabad | |
| Ambala | |
| Anand | |
| Aurangabad | |
| Bangalore | |
| Bhilai | |
| Bhilwara | |
| Bhiwadi | |
| Bhopal | |
| Bhubaneswar Cuttack | |
| Bikaner | |
| Chandigarh | |
| Chennai | |
| Cochin | |
| Coimbatore | |
| Dehradun | |
| Delhi | |
| Durg | |
| Faridabad | |
| Gandhinagar | |
| Ghaziabad | |
| Goa | |
| Greater Noida | |
| Gurgaon | |
| Guwahati | |
| Gwalior | |
| Hyderabad | |
| Indore | |
| Jabalpur | |
| Jaipur | |
| Jalandhar | |
| Jodhpur | |
| Kanpur | |
| Karnal | |
| Kolhapur | |
| Kolkata | |
| Kota | |
| Kozhikode | |
| Lucknow | |
| Ludhiana | |
| Madurai | |
| Meerut | |
| Mehsana | |
| Mohali Sas Nagar | |
| Mumbai | |
| Mussoorie | |
| Nagpur | |
| Nashik | |
| Noida | |
| Noida Extn | |
| Panipat | |
| Patna | |
| Pondicherry | |
| Pune | |
| Raipur | |
| Rajkot | |
| Ranchi | |
| Rohtak | |
| Roorkee | |
| Salem | |
| Shimla | |
| Sonepat | |
| Surat | |
| Trichy | |
| Udaipur | |
| Vadodara | |
| Varanasi | |
| Vijaywada | |
| Vizag | |
| Gurgaon | 1800-180-6005, customercare [a] sbbj [dot] co [dot] in |
| Greater Noida | 1800-180-6005, customercare [a] sbbj [dot] co [dot] in |
| Goa | 1800-180-6005, customercare [a] sbbj [dot] co [dot] in |
| Ghaziabad | 1800-180-6005, customercare [a] sbbj [dot] co [dot] in |
| Gandhinagar | 1800-180-6005, customercare [a] sbbj [dot] co [dot] in |
| Faridabad | 1800-180-6005, customercare [a] sbbj [dot] co [dot] in |
| Durg | 1800-180-6005, customercare [a] sbbj [dot] co [dot] in |
| Delhi | 1800-180-6005, customercare [a] sbbj [dot] co [dot] in |
| Dehradun | 1800-180-6005, customercare [a] sbbj [dot] co [dot] in |
| Coimbatore | 1800-180-6005, customercare [a] sbbj [dot] co [dot] in |
| Cochin | 1800-180-6005, customercare [a] sbbj [dot] co [dot] in |
| Chennai | 1800-180-6005, customercare [a] sbbj [dot] co [dot] in |
| Chandigarh | 1800-180-6005, customercare [a] sbbj [dot] co [dot] in |
| Bikaner | 1800-180-6005, customercare [a] sbbj [dot] co [dot] in |
| Bhubaneswar Cuttack | 1800-180-6005, customercare [a] sbbj [dot] co [dot] in |
| Bhopal | 1800-180-6005, customercare [a] sbbj [dot] co [dot] in |
| Bhiwadi | 1800-180-6005, customercare [a] sbbj [dot] co [dot] in |
| Bhilwara | 1800-180-6005, customercare [a] sbbj [dot] co [dot] in |
| Bhilai | 1800-180-6005, customercare [a] sbbj [dot] co [dot] in |
| Agra | 0522-6601444/ 0522-3940444, customer.care [at] sc [dot] com |
| Ahmedabad | 079-66014444/ 079-39404444, customer.care [at] sc [dot] com |
| Ambala | 0183-6601444/ 0183-3940444, customer.care [at] sc [dot] com |
| Anand | 079-66014444/ 079-39404444, customer.care [at] sc [dot] com |
| Aurangabad | 0712-6601444/ 0712-3940444, customer.care [at] sc [dot] com |
| Bangalore | 080-66014444/ 080-39404444, customer.care [at] sc [dot] com |
| Bhilai | 1800-345-1000, customer.care [at] sc [dot] com |
| Bhilwara | 0141-6601444/ 0141-3940444, customer.care [at] sc [dot] com |
| Bhiwadi | 0712-6601444/ 0712-3940444, customer.care [at] sc [dot] com |
| Bhopal | 0755-6601444/ 0755-3940444, customer.care [at] sc [dot] com |
| Bhubaneswar Cuttack | 0674-6601444/ 0674-3940444, customer.care [at] sc [dot] com |
| Bikaner | 0141-6601444/ 0141-3940444, customer.care [at] sc [dot] com |
| Chandigarh | 0172-6601444/ 0172-3940444, customer.care [at] sc [dot] com |
| Chennai | 044-66014444/ 044-39404444, customer.care [at] sc [dot] com |
| Cochin | 0484-6601444/ 0484-3940444, customer.care [at] sc [dot] com |
| Coimbatore | 0422-6601444/ 0422-3940444, customer.care [at] sc [dot] com |
| Dehradun | 1800-345-1000, customer.care [at] sc [dot] com |
| Delhi | 011-66014444/ 011-39404444, customer.care [at] sc [dot] com |
| Durg | 1800-345-1000, customer.care [at] sc [dot] com |
| Faridabad | 0183-6601444/ 0183-3940444, customer.care [at] sc [dot] com |
| Gandhinagar | 079-66014444/ 079-39404444, customer.care [at] sc [dot] com |
| Ghaziabad | 0522-6601444/ 0522-3940444, customer.care [at] sc [dot] com |
| Goa | 1800-345-1000, customer.care [at] sc [dot] com |
| Greater Noida | 011-39404444/ 011-66014444, customer.care [at] sc [dot] com |
| Gurgaon | 011-39404444/ 011-66014444, customer.care [at] sc [dot] com |
| Guwahati | 1800-345-1000, customer.care [at] sc [dot] com |
| Gwalior | 0755-6601444/ 0755-3940444, customer.care [at] sc [dot] com |
| Hyderabad | 040-66014444/ 040-39404444, customer.care [at] sc [dot] com |
| Indore | 0731-6601444/ 0731-3940444, customer.care [at] sc [dot] com |
| Jabalpur | 0755-6601444/ 0755-3940444, customer.care [at] sc [dot] com |
| Jaipur | 0141-6601444/ 0141-3940444, customer.care [at] sc [dot] com |
| Jalandhar | 0181-6601444/ 0181-3940444, customer.care [at] sc [dot] com |
| Jodhpur | 0141-6601444/ 0141-3940444, customer.care [at] sc [dot] com |
| Kanpur | 0512-6601444/ 0512-3940444, card.services [at] sc [dot] com |
| Karnal | 0183-6601444/ 0183-3940444, customer.care [at] sc [dot] com |
| Kolhapur | 0712-6601444/ 0712-3940444, customer.care [at] sc [dot] com |
| Kolkata | 033-66014444/ 033-39404444, customer.care [at] sc [dot] com |
| Kota | 0141-6601444/ 0141-3940444, customer.care [at] sc [dot] com |
| Kozhikode | 1800-345-1000, customer.care [at] sc [dot] com |
| Lucknow | 0522-6601444/ 0522-3940444, customer.care [at] sc [dot] com |
| Ludhiana | 0161-6601444/ 0161-3940444, customer.care [at] sc [dot] com |
| Madurai | 044-66014444/ 044-39404444, customer.care [at] sc [dot] com |
| Meerut | 0522-6601444/ 0522-3940444, customer.care [at] sc [dot] com |
| Mehsana | 079-66014444/ 079-39404444, customer.care [at] sc [dot] com |
| Mohali Sas Nagar | 0172-6601444/ 0172-3940444, customer.care [at] sc [dot] com |
| Mumbai | 022-66014444/ 022-39404444, customer.care [at] sc [dot] com |
| Mussoorie | 1800-345-1000, customer.care [at] sc [dot] com |
| Nagpur | 0712-6601444/ 0712-3940444, customer.care [at] sc [dot] com |
| Nashik | 0712-6601444/ 0712-3940444, customer.care [at] sc [dot] com |
| Noida | 011-39404444/ 011-66014444, customer.care [at] sc [dot] com |
| Noida Extn | 011-39404444/ 011-66014444, customer.care [at] sc [dot] com |
| Panipat | 0183-6601444/ 0183-3940444, customer.care [at] sc [dot] com |
| Patna | 0612-6601444/ 0612-3940444, customer.care [at] sc [dot] com |
| Pondicherry | 1800-345-1000, customer.care [at] sc [dot] com |
| Pune | 020-66014444/ 020-39404444, customer.care [at] sc [dot] com |
| Raipur | 1800-345-1000, customer.care [at] sc [dot] com |
| Rajkot | 0281-6601444/ 0281-3940444, customer.care [at] sc [dot] com |
| Ranchi | 1800-345-1000, customer.care [at] sc [dot] com |
| Rohtak | 0183-6601444/ 0183-3940444, customer.care [at] sc [dot] com |
| Roorkee | 1800-345-1000, customer.care [at] sc [dot] com |
| Salem | 044-66014444/ 044-39404444, customer.care [at] sc [dot] com |
| Shimla | 1800-345-1000, customer.care [at] sc [dot] com |
| Sonepat | 0183-6601444/ 0183-3940444, customer.care [at] sc [dot] com |
| Surat | 0261-6601444/ 0261-3940444, customer.care [at] sc [dot] com |
| Trichy | 044-66014444/ 044-39404444, customer.care [at] sc [dot] com |
| Udaipur | 0141-6601444/ 0141-3940444, customer.care [at] sc [dot] com |
| Vadodara | 0265-6601444/ 0265-3940444, customer.care [at] sc [dot] com |
| Varanasi | 0522-6601444/ 0522-3940444, customer.care [at] sc [dot] com |
| Vijaywada | 1800-345-1000, customer.care [at] sc [dot] com |
| Vizag | 1800-345-1000, customer.care [at] sc [dot] com |
| Agra | 0522-2230857 |
| Ahmedabad | 079-26563232 |
| Ambala | 0172-2620489 |
| Anand | 079-26563232 |
| Aurangabad | 022-25260501 |
| Bangalore | 080-25317830 |
| Bhilai | 1800-209-5577 |
| Bhilwara | 1800-209-5577 |
| Bhiwadi | 022-25260501 |
| Bhopal | 0755-2579009 |
| Bhubaneswar Cuttack | 0674-2572955 |
| Bikaner | 1800-209-5577 |
| Chandigarh | 0172-2620489 |
| Chennai | 044-28123888 |
| Cochin | 1800-209-5577 |
| Coimbatore | 044-28123888 |
| Dehradun | 1800-209-5577 |
| Delhi | 011-23736555 |
| Durg | 1800-209-5577 |
| Faridabad | 0124-2309447 |
| Gandhinagar | 079-26563232 |
| Ghaziabad | 0522-2230857 |
| Goa | 022-25260501 |
| Greater Noida | 011-23736555 |
| Gurgaon | 0124-2309447 |
| Guwahati | 0361-2341818 |
| Gwalior | 0755-2579009 |
| Hyderabad | 040-23418888 |
| Indore | 0755-2579009 |
| Jabalpur | 0755-2579009 |
| Jaipur | 0141-2228866 |
| Jalandhar | 0172-2620489 |
| Jodhpur | 1800-209-5577 |
| Kanpur | 0522-2230857 |
| Karnal | 0124-2309447 |
| Kolhapur | 022-25260501 |
| Kolkata | 033-22839971 |
| Kota | 1800-209-5577 |
| Kozhikode | 0471-2558588 |
| Lucknow | 0522-2230857 |
| Ludhiana | 0172-2620489 |
| Madurai | 044-28123888 |
| Meerut | 0522-2230857 |
| Mehsana | 079-26563232 |
| Mohali Sas Nagar | 0172-2620489 |
| Mumbai | 022-25260501 |
| Mussoorie | 1800-209-5577 |
| Nagpur | 022-25260501 |
| Nashik | 1800-209-5577 |
| Noida | 011-23736555 |
| Noida Extn | 011-23736555 |
| Panipat | 0124-2309447 |
| Patna | 0612-2205810 |
| Pondicherry | 1800-209-5577 |
| Pune | 022-25260501 |
| Raipur | 1800-209-5577 |
| Rajkot | 079-26563232 |
| Ranchi | 1800-209-5577 |
| Rohtak | 0124-2309447 |
| Roorkee | 1800-209-5577 |
| Salem | 044-28123888 |
| Shimla | 0177-2627711 |
| Sonepat | 0124-2309447 |
| Surat | 079-26563232 |
| Trichy | 044-28123888 |
| Udaipur | 1800-209-5577 |
| Vadodara | 079-26563232 |
| Varanasi | 0522-2230857 |
| Vijaywada | 1800-209-5577 |
| Vizag | 1800-209-5577 |
| Agra | 1800-345-0345 |
| Ahmedabad | 1800-345-0345 |
| Ambala | 1800-345-0345 |
| Anand | 1800-345-0345 |
| Aurangabad | 1800-345-0345 |
| Bangalore | 1800-345-0345 |
| Bhilai | 1800-345-0345 |
| Bhilwara | 1800-345-0345 |
| Bhiwadi | 1800-345-0345 |
| Bhopal | 1800-345-0345 |
| Bhubaneswar Cuttack | 1800-345-0345 |
| Bikaner | 1800-345-0345 |
| Chandigarh | 1800-345-0345 |
| Chennai | 1800-345-0345 |
| Cochin | 1800-345-0345 |
| Coimbatore | 1800-345-0345 |
| Dehradun | 1800-345-0345 |
| Delhi | 1800-345-0345 |
| Durg | 1800-345-0345 |
| Faridabad | 1800-345-0345 |
| Gandhinagar | 1800-345-0345 |
| Ghaziabad | 1800-345-0345 |
| Goa | 1800-345-0345 |
| Greater Noida | 1800-345-0345 |
| Gurgaon | 1800-345-0345 |
| Guwahati | 1800-345-0345 |
| Gwalior | 1800-345-0345 |
| Hyderabad | 1800-345-0345 |
| Indore | 1800-345-0345 |
| Jabalpur | 1800-345-0345 |
| Jaipur | 1800-345-0345 |
| Jalandhar | 1800-345-0345 |
| Jodhpur | 1800-345-0345 |
| Kanpur | 1800-345-0345 |
| Karnal | 1800-345-0345 |
| Kolhapur | 1800-345-0345 |
| Kolkata | 1800-345-0345 |
| Kota | 1800-345-0345 |
| Kozhikode | 1800-345-0345 |
| Lucknow | 1800-345-0345 |
| Ludhiana | 1800-345-0345 |
| Madurai | 1800-345-0345 |
| Meerut | 1800-345-0345 |
| Mehsana | 1800-345-0345 |
| Mohali Sas Nagar | 1800-345-0345 |
| Mumbai | 1800-345-0345 |
| Mussoorie | 1800-345-0345 |
| Nagpur | 1800-345-0345 |
| Nashik | 1800-345-0345 |
| Noida | 1800-345-0345 |
| Noida Extn | 1800-345-0345 |
| Panipat | 1800-345-0345 |
| Patna | 1800-345-0345 |
| Pondicherry | 1800-345-0345 |
| Pune | 1800-345-0345 |
| Raipur | 1800-345-0345 |
| Rajkot | 1800-345-0345 |
| Ranchi | 1800-345-0345 |
| Rohtak | 1800-345-0345 |
| Roorkee | 1800-345-0345 |
| Salem | 1800-345-0345 |
| Shimla | 1800-345-0345 |
| Sonepat | 1800-345-0345 |
| Surat | 1800-345-0345 |
| Trichy | 1800-345-0345 |
| Udaipur | 1800-345-0345 |
| Vadodara | 1800-345-0345 |
| Varanasi | 1800-345-0345 |
| Vijaywada | 1800-345-0345 |
| Vizag | 1800-345-0345 |
| Agra | 1800-425-2905, customerser [at] andhrabank [dot] co [dot] in |
| Ahmedabad | 1800-425-2905, customerser [at] andhrabank [dot] co [dot] in |
| Ambala | 1800-425-2905, customerser [at] andhrabank [dot] co [dot] in |
| Anand | 1800-425-2905, customerser [at] andhrabank [dot] co [dot] in |
| Aurangabad | 022-26876181, customerser [at] andhrabank [dot] co [dot] in |
| Bangalore | 080-26578833, customerser [at] andhrabank [dot] co [dot] in |
| Bhilai | 1800-425-2905, customerser [at] andhrabank [dot] co [dot] in |
| Bhilwara | 1800-425-2905, customerser [at] andhrabank [dot] co [dot] in |
| Bhiwadi | 022-26876181, customerser [at] andhrabank [dot] co [dot] in |
| Bhopal | 1800-425-2905, customerser [at] andhrabank [dot] co [dot] in |
| Bhubaneswar Cuttack | 1800-425-2905, customerser [at] andhrabank [dot] co [dot] in |
| Bikaner | 1800-425-2905, customerser [at] andhrabank [dot] co [dot] in |
| Chandigarh | 1800-425-2905, customerser [at] andhrabank [dot] co [dot] in |
| Chennai | 044-24994924, customerser [at] andhrabank [dot] co [dot] in |
| Cochin | 1800-425-2905, customerser [at] andhrabank [dot] co [dot] in |
| Coimbatore | 044-24994924, customerser [at] andhrabank [dot] co [dot] in |
| Dehradun | 1800-425-2905, customerser [at] andhrabank [dot] co [dot] in |
| Delhi | 0124-2581936, customerser [at] andhrabank [dot] co [dot] in |
| Durg | 1800-425-2905, customerser [at] andhrabank [dot] co [dot] in |
| Faridabad | 0124-2581936, customerser [at] andhrabank [dot] co [dot] in |
| Gandhinagar | 1800-425-2905, customerser [at] andhrabank [dot] co [dot] in |
| Ghaziabad | 0124-2581936, customerser [at] andhrabank [dot] co [dot] in |
| Goa | 1800-425-2905, customerser [at] andhrabank [dot] co [dot] in |
| Greater Noida | 0124-2581936, customerser [at] andhrabank [dot] co [dot] in |
| Gurgaon | 0124-2581936, customerser [at] andhrabank [dot] co [dot] in |
| Guwahati | 1800-425-2905, customerser [at] andhrabank [dot] co [dot] in |
| Gwalior | 1800-425-2905, customerser [at] andhrabank [dot] co [dot] in |
| Hyderabad | 040-23210907, customerser [at] andhrabank [dot] co [dot] in |
| Indore | 1800-425-2905, customerser [at] andhrabank [dot] co [dot] in |
| Jabalpur | 1800-425-2905, customerser [at] andhrabank [dot] co [dot] in |
| Jaipur | 1800-425-2905, customerser [at] andhrabank [dot] co [dot] in |
| Jalandhar | 1800-425-2905, customerser [at] andhrabank [dot] co [dot] in |
| Jodhpur | 1800-425-2905, customerser [at] andhrabank [dot] co [dot] in |
| Kanpur | 1800-425-2905, customerser [at] andhrabank [dot] co [dot] in |
| Karnal | 1800-425-2905, customerser [at] andhrabank [dot] co [dot] in |
| Kolhapur | 022-26876181, customerser [at] andhrabank [dot] co [dot] in |
| Kolkata | 033-22472068, customerser [at] andhrabank [dot] co [dot] in |
| Kota | 1800-425-2905, customerser [at] andhrabank [dot] co [dot] in |
| Kozhikode | 1800-425-2905, customerser [at] andhrabank [dot] co [dot] in |
| Lucknow | 1800-425-2905, customerser [at] andhrabank [dot] co [dot] in |
| Ludhiana | 1800-425-2905, customerser [at] andhrabank [dot] co [dot] in |
| Madurai | 044-24994924, customerser [at] andhrabank [dot] co [dot] in |
| Meerut | 1800-425-2905, customerser [at] andhrabank [dot] co [dot] in |
| Mehsana | 1800-425-2905, customerser [at] andhrabank [dot] co [dot] in |
| Mohali Sas Nagar | 1800-425-2905, customerser [at] andhrabank [dot] co [dot] in |
| Mumbai | 022-26876181, customerser [at] andhrabank [dot] co [dot] in |
| Mussoorie | 1800-425-2905, customerser [at] andhrabank [dot] co [dot] in |
| Nagpur | 022-26876181, customerser [at] andhrabank [dot] co [dot] in |
| Nashik | 022-26876181, customerser [at] andhrabank [dot] co [dot] in |
| Noida | 0124-2581936, customerser [at] andhrabank [dot] co [dot] in |
| Noida Extn | 0124-2581936, customerser [at] andhrabank [dot] co [dot] in |
| Panipat | 1800-425-2905, customerser [at] andhrabank [dot] co [dot] in |
| Patna | 1800-425-2905, customerser [at] andhrabank [dot] co [dot] in |
| Pondicherry | 1800-425-2905, customerser [at] andhrabank [dot] co [dot] in |
| Pune | 022-26876181, customerser [at] andhrabank [dot] co [dot] in |
| Raipur | 1800-425-2905, customerser [at] andhrabank [dot] co [dot] in |
| Rajkot | 1800-425-2905, customerser [at] andhrabank [dot] co [dot] in |
| Ranchi | 1800-425-2905, customerser [at] andhrabank [dot] co [dot] in |
| Rohtak | 1800-425-2905, customerser [at] andhrabank [dot] co [dot] in |
| Roorkee | 1800-425-2905, customerser [at] andhrabank [dot] co [dot] in |
| Salem | 044-24994924, customerser [at] andhrabank [dot] co [dot] in |
| Shimla | 1800-425-2905, customerser [at] andhrabank [dot] co [dot] in |
| Sonepat | 1800-425-2905, customerser [at] andhrabank [dot] co [dot] in |
| Surat | 1800-425-2905, customerser [at] andhrabank [dot] co [dot] in |
| Trichy | 044-24994924, customerser [at] andhrabank [dot] co [dot] in |
| Udaipur | 1800-425-2905, customerser [at] andhrabank [dot] co [dot] in |
| Vadodara | 1800-425-2905, customerser [at] andhrabank [dot] co [dot] in |
| Varanasi | 1800-425-2905, customerser [at] andhrabank [dot] co [dot] in |
| Vijaywada | 040-23210907, customerser [at] andhrabank [dot] co [dot] in |
| Vizag | 040-23210907, customerser [at] andhrabank [dot] co [dot] in |
| Agra | 1800-208-2244, customercare [at] unionbankofindia [dot] com |
| Ahmedabad | 1800-208-2244, customercare [at] unionbankofindia [dot] com |
| Ambala | 1800-208-2244, customercare [at] unionbankofindia [dot] com |
| Anand | 1800-208-2244, customercare [at] unionbankofindia [dot] com |
| Aurangabad | 1800-208-2244, customercare [at] unionbankofindia [dot] com |
| Bangalore | 1800-208-2244, customercare [at] unionbankofindia [dot] com |
| Bhilai | 1800-208-2244, customercare [at] unionbankofindia [dot] com |
| Bhilwara | 1800-208-2244, customercare [at] unionbankofindia [dot] com |
| Bhiwadi | 1800-208-2244, customercare [at] unionbankofindia [dot] com |
| Bhopal | 1800-208-2244, customercare [at] unionbankofindia [dot] com |
| Bhubaneswar Cuttack | 1800-208-2244, customercare [at] unionbankofindia [dot] com |
| Bikaner | 1800-208-2244, customercare [at] unionbankofindia [dot] com |
| Chandigarh | 1800-208-2244, customercare [at] unionbankofindia [dot] com |
| Chennai | 1800-208-2244, customercare [at] unionbankofindia [dot] com |
| Cochin | 1800-208-2244, customercare [at] unionbankofindia [dot] com |
| Coimbatore | 1800-208-2244, customercare [at] unionbankofindia [dot] com |
| Dehradun | 1800-208-2244, customercare [at] unionbankofindia [dot] com |
| Delhi | 1800-208-2244, customercare [at] unionbankofindia [dot] com |
| Durg | 1800-208-2244, customercare [at] unionbankofindia [dot] com |
| Faridabad | 1800-208-2244, customercare [at] unionbankofindia [dot] com |
| Gandhinagar | 1800-208-2244, customercare [at] unionbankofindia [dot] com |
| Ghaziabad | 1800-208-2244, customercare [at] unionbankofindia [dot] com |
| Goa | 1800-208-2244, customercare [at] unionbankofindia [dot] com |
| Greater Noida | 1800-208-2244, customercare [at] unionbankofindia [dot] com |
| Gurgaon | 1800-208-2244, customercare [at] unionbankofindia [dot] com |
| Guwahati | 1800-208-2244, customercare [at] unionbankofindia [dot] com |
| Gwalior | 1800-208-2244, customercare [at] unionbankofindia [dot] com |
| Hyderabad | 1800-208-2244, customercare [at] unionbankofindia [dot] com |
| Indore | 1800-208-2244, customercare [at] unionbankofindia [dot] com |
| Jabalpur | 1800-208-2244, customercare [at] unionbankofindia [dot] com |
| Jaipur | 1800-208-2244, customercare [at] unionbankofindia [dot] com |
| Jalandhar | 1800-208-2244, customercare [at] unionbankofindia [dot] com |
| Jodhpur | 1800-208-2244, customercare [at] unionbankofindia [dot] com |
| Kanpur | 1800-208-2244, customercare [at] unionbankofindia [dot] com |
| Karnal | 1800-208-2244, customercare [at] unionbankofindia [dot] com |
| Kolhapur | 1800-208-2244, customercare [at] unionbankofindia [dot] com |
| Kolkata | 1800-208-2244, customercare [at] unionbankofindia [dot] com |
| Kota | 1800-208-2244, customercare [at] unionbankofindia [dot] com |
| Kozhikode | 1800-208-2244, customercare [at] unionbankofindia [dot] com |
| Lucknow | 1800-208-2244, customercare [at] unionbankofindia [dot] com |
| Ludhiana | 1800-208-2244, customercare [at] unionbankofindia [dot] com |
| Madurai | 1800-208-2244, customercare [at] unionbankofindia [dot] com |
| Meerut | 1800-208-2244, customercare [at] unionbankofindia [dot] com |
| Mehsana | 1800-208-2244, customercare [at] unionbankofindia [dot] com |
| Mohali Sas Nagar | 1800-208-2244, customercare [at] unionbankofindia [dot] com |
| Mumbai | 1800-208-2244, customercare [at] unionbankofindia [dot] com |
| Mussoorie | 1800-208-2244, customercare [at] unionbankofindia [dot] com |
| Nagpur | 1800-208-2244, customercare [at] unionbankofindia [dot] com |
| Nashik | 1800-208-2244, customercare [at] unionbankofindia [dot] com |
| Noida | 1800-208-2244, customercare [at] unionbankofindia [dot] com |
| Noida Extn | 1800-208-2244, customercare [at] unionbankofindia [dot] com |
| Panipat | 1800-208-2244, customercare [at] unionbankofindia [dot] com |
| Patna | 1800-208-2244, customercare [at] unionbankofindia [dot] com |
| Pondicherry | 1800-208-2244, customercare [at] unionbankofindia [dot] com |
| Pune | 1800-208-2244, customercare [at] unionbankofindia [dot] com |
| Raipur | 1800-208-2244, customercare [at] unionbankofindia [dot] com |
| Rajkot | 1800-208-2244, customercare [at] unionbankofindia [dot] com |
| Ranchi | 1800-208-2244, customercare [at] unionbankofindia [dot] com |
| Rohtak | 1800-208-2244, customercare [at] unionbankofindia [dot] com |
| Roorkee | 1800-208-2244, customercare [at] unionbankofindia [dot] com |
| Salem | 1800-208-2244, customercare [at] unionbankofindia [dot] com |
| Shimla | 1800-208-2244, customercare [at] unionbankofindia [dot] com |
| Sonepat | 1800-208-2244, customercare [at] unionbankofindia [dot] com |
| Surat | 1800-208-2244, customercare [at] unionbankofindia [dot] com |
| Trichy | 1800-208-2244, customercare [at] unionbankofindia [dot] com |
| Udaipur | 1800-208-2244, customercare [at] unionbankofindia [dot] com |
| Vadodara | 1800-208-2244, customercare [at] unionbankofindia [dot] com |
| Varanasi | 1800-208-2244, customercare [at] unionbankofindia [dot] com |
| Vijaywada | 1800-208-2244, customercare [at] unionbankofindia [dot] com |
| Vizag | 1800-208-2244, customercare [at] unionbankofindia [dot] com |
| Agra | 011-23318130, rad [at] pnb [dot] co [dot] in |
| Ahmedabad | 011-23318130, rad [at] pnb [dot] co [dot] in |
| Ambala | 011-23318130, rad [at] pnb [dot] co [dot] in |
| Anand | 011-23318130, rad [at] pnb [dot] co [dot] in |
| Aurangabad | 011-23318130, rad [at] pnb [dot] co [dot] in |
| Bangalore | 011-23318130, rad [at] pnb [dot] co [dot] in |
| Bhilai | 011-23318130, rad [at] pnb [dot] co [dot] in |
| Bhilwara | 011-23318130, rad [at] pnb [dot] co [dot] in |
| Bhiwadi | 011-23318130, rad [at] pnb [dot] co [dot] in |
| Bhopal | 011-23318130, rad [at] pnb [dot] co [dot] in |
| Bhubaneswar Cuttack | 011-23318130, rad [at] pnb [dot] co [dot] in |
| Bikaner | 011-23318130, rad [at] pnb [dot] co [dot] in |
| Chandigarh | 011-23318130, rad [at] pnb [dot] co [dot] in |
| Chennai | 011-23318130, rad [at] pnb [dot] co [dot] in |
| Cochin | 011-23318130, rad [at] pnb [dot] co [dot] in |
| Coimbatore | 011-23318130, rad [at] pnb [dot] co [dot] in |
| Dehradun | 011-23318130, rad [at] pnb [dot] co [dot] in |
| Delhi | 011-23318130, rad [at] pnb [dot] co [dot] in |
| Durg | 011-23318130, rad [at] pnb [dot] co [dot] in |
| Faridabad | 011-23318130, rad [at] pnb [dot] co [dot] in |
| Gandhinagar | 011-23318130, rad [at] pnb [dot] co [dot] in |
| Ghaziabad | 011-23318130, rad [at] pnb [dot] co [dot] in |
| Goa | 011-23318130, rad [at] pnb [dot] co [dot] in |
| Greater Noida | 011-23318130, rad [at] pnb [dot] co [dot] in |
| Gurgaon | 011-23318130, rad [at] pnb [dot] co [dot] in |
| Guwahati | 011-23318130, rad [at] pnb [dot] co [dot] in |
| Gwalior | 011-23318130, rad [at] pnb [dot] co [dot] in |
| Hyderabad | 011-23318130, rad [at] pnb [dot] co [dot] in |
| Indore | 011-23318130, rad [at] pnb [dot] co [dot] in |
| Jabalpur | 011-23318130, rad [at] pnb [dot] co [dot] in |
| Jaipur | 011-23318130, rad [at] pnb [dot] co [dot] in |
| Jalandhar | 011-23318130, rad [at] pnb [dot] co [dot] in |
| Jodhpur | 011-23318130, rad [at] pnb [dot] co [dot] in |
| Kanpur | 011-23318130, rad [at] pnb [dot] co [dot] in |
| Karnal | 011-23318130, rad [at] pnb [dot] co [dot] in |
| Kolhapur | 011-23318130, rad [at] pnb [dot] co [dot] in |
| Kolkata | 011-23318130, rad [at] pnb [dot] co [dot] in |
| Kota | 011-23318130, rad [at] pnb [dot] co [dot] in |
| Kozhikode | 011-23318130, rad [at] pnb [dot] co [dot] in |
| Lucknow | 011-23318130, rad [at] pnb [dot] co [dot] in |
| Ludhiana | 011-23318130, rad [at] pnb [dot] co [dot] in |
| Madurai | 011-23318130, rad [at] pnb [dot] co [dot] in |
| Meerut | 011-23318130, rad [at] pnb [dot] co [dot] in |
| Mehsana | 011-23318130, rad [at] pnb [dot] co [dot] in |
| Mohali Sas Nagar | 011-23318130, rad [at] pnb [dot] co [dot] in |
| Mumbai | 011-23318130, rad [at] pnb [dot] co [dot] in |
| Mussoorie | 011-23318130, rad [at] pnb [dot] co [dot] in |
| Nagpur | 011-23318130, rad [at] pnb [dot] co [dot] in |
| Nashik | 011-23318130, rad [at] pnb [dot] co [dot] in |
| Noida | 011-23318130, rad [at] pnb [dot] co [dot] in |
| Noida Extn | 011-23318130, rad [at] pnb [dot] co [dot] in |
| Panipat | 011-23318130, rad [at] pnb [dot] co [dot] in |
| Patna | 011-23318130, rad [at] pnb [dot] co [dot] in |
| Pondicherry | 011-23318130, rad [at] pnb [dot] co [dot] in |
| Pune | 011-23318130, rad [at] pnb [dot] co [dot] in |
| Raipur | 011-23318130, rad [at] pnb [dot] co [dot] in |
| Rajkot | 011-23318130, rad [at] pnb [dot] co [dot] in |
| Ranchi | 011-23318130, rad [at] pnb [dot] co [dot] in |
| Rohtak | 011-23318130, rad [at] pnb [dot] co [dot] in |
| Roorkee | 011-23318130, rad [at] pnb [dot] co [dot] in |
| Salem | 011-23318130, rad [at] pnb [dot] co [dot] in |
| Shimla | 011-23318130, rad [at] pnb [dot] co [dot] in |
| Sonepat | 011-23318130, rad [at] pnb [dot] co [dot] in |
| Surat | 011-23318130, rad [at] pnb [dot] co [dot] in |
| Trichy | 011-23318130, rad [at] pnb [dot] co [dot] in |
| Udaipur | 011-23318130, rad [at] pnb [dot] co [dot] in |
| Vadodara | 011-23318130, rad [at] pnb [dot] co [dot] in |
| Varanasi | 011-23318130, rad [at] pnb [dot] co [dot] in |
| Vijaywada | 011-23318130, rad [at] pnb [dot] co [dot] in |
| Vizag | 011-23318130, rad [at] pnb [dot] co [dot] in |
| Agra | 1800-200-1911 |
| Ahmedabad | 1800-200-1911 |
| Ambala | 1800-200-1911 |
| Anand | 1800-200-1911 |
| Aurangabad | 1800-200-1911 |
| Bangalore | 1800-200-1911 |
| Bhilai | 1800-200-1911 |
| Bhilwara | 1800-200-1911 |
| Bhiwadi | 1800-200-1911 |
| Bhopal | 1800-200-1911 |
| Bhubaneswar Cuttack | 1800-200-1911 |
| Bikaner | 1800-200-1911 |
| Chandigarh | 1800-200-1911 |
| Chennai | 1800-200-1911 |
| Cochin | 1800-200-1911 |
| Coimbatore | 1800-200-1911 |
| Dehradun | 1800-200-1911 |
| Delhi | 1800-200-1911 |
| Durg | 1800-200-1911 |
| Faridabad | 1800-200-1911 |
| Gandhinagar | 1800-200-1911 |
| Ghaziabad | 1800-200-1911 |
| Goa | 1800-200-1911 |
| Greater Noida | 1800-200-1911 |
| Gurgaon | 1800-200-1911 |
| Guwahati | 1800-200-1911 |
| Gwalior | 1800-200-1911 |
| Hyderabad | 1800-200-1911 |
| Indore | 1800-200-1911 |
| Jabalpur | 1800-200-1911 |
| Jaipur | 1800-200-1911 |
| Jalandhar | 1800-200-1911 |
| Jodhpur | 1800-200-1911 |
| Kanpur | 1800-200-1911 |
| Karnal | 1800-200-1911 |
| Kolhapur | 1800-200-1911 |
| Kolkata | 1800-200-1911 |
| Kota | 1800-200-1911 |
| Kozhikode | 1800-200-1911 |
| Lucknow | 1800-200-1911 |
| Ludhiana | 1800-200-1911 |
| Madurai | 1800-200-1911 |
| Meerut | 1800-200-1911 |
| Mehsana | 1800-200-1911 |
| Mohali Sas Nagar | 1800-200-1911 |
| Mumbai | 1800-200-1911 |
| Mussoorie | 1800-200-1911 |
| Nagpur | 1800-200-1911 |
| Nashik | 1800-200-1911 |
| Noida | 1800-200-1911 |
| Noida Extn | 1800-200-1911 |
| Panipat | 1800-200-1911 |
| Patna | 1800-200-1911 |
| Pondicherry | 1800-200-1911 |
| Pune | 1800-200-1911 |
| Raipur | 1800-200-1911 |
| Rajkot | 1800-200-1911 |
| Ranchi | 1800-200-1911 |
| Rohtak | 1800-200-1911 |
| Roorkee | 1800-200-1911 |
| Salem | 1800-200-1911 |
| Shimla | 1800-200-1911 |
| Sonepat | 1800-200-1911 |
| Surat | 1800-200-1911 |
| Trichy | 1800-200-1911 |
| Udaipur | 1800-200-1911 |
| Vadodara | 1800-200-1911 |
| Varanasi | 1800-200-1911 |
| Vijaywada | 1800-200-1911 |
| Vizag | 1800-200-1911 |
| Agra | 1800-103-1906/ 022-40919191, ho.customerservice [at] bankofindia [dot] co [dot] in |
| Ahmedabad | 1800-103-1906/ 022-40919191, ho.customerservice [at] bankofindia [dot] co [dot] in |
| Ambala | 1800-103-1906/ 022-40919191, ho.customerservice [at] bankofindia [dot] co [dot] in |
| Anand | 1800-103-1906/ 022-40919191, ho.customerservice [at] bankofindia [dot] co [dot] in |
| Aurangabad | 1800-103-1906/ 022-40919191, ho.customerservice [at] bankofindia [dot] co [dot] in |
| Bangalore | 1800-103-1906/ 022-40919191, ho.customerservice [at] bankofindia [dot] co [dot] in |
| Bhilai | 1800-103-1906/ 022-40919191, ho.customerservice [at] bankofindia [dot] co [dot] in |
| Bhilwara | 1800-103-1906/ 022-40919191, ho.customerservice [at] bankofindia [dot] co [dot] in |
| Bhiwadi | 1800-103-1906/ 022-40919191, ho.customerservice [at] bankofindia [dot] co [dot] in |
| Bhopal | 1800-103-1906/ 022-40919191, ho.customerservice [at] bankofindia [dot] co [dot] in |
| Bhubaneswar Cuttack | 1800-103-1906/ 022-40919191, ho.customerservice [at] bankofindia [dot] co [dot] in |
| Bikaner | 1800-103-1906/ 022-40919191, ho.customerservice [at] bankofindia [dot] co [dot] in |
| Chandigarh | 1800-103-1906/ 022-40919191, ho.customerservice [at] bankofindia [dot] co [dot] in |
| Chennai | 1800-103-1906/ 022-40919191, ho.customerservice [at] bankofindia [dot] co [dot] in |
| Cochin | 1800-103-1906/ 022-40919191, ho.customerservice [at] bankofindia [dot] co [dot] in |
| Coimbatore | 1800-103-1906/ 022-40919191, ho.customerservice [at] bankofindia [dot] co [dot] in |
| Dehradun | 1800-103-1906/ 022-40919191, ho.customerservice [at] bankofindia [dot] co [dot] in |
| Delhi | 1800-103-1906/ 022-40919191, ho.customerservice [at] bankofindia [dot] co [dot] in |
| Durg | 1800-103-1906/ 022-40919191, ho.customerservice [at] bankofindia [dot] co [dot] in |
| Faridabad | 1800-103-1906/ 022-40919191, ho.customerservice [at] bankofindia [dot] co [dot] in |
| Gandhinagar | 1800-103-1906/ 022-40919191, ho.customerservice [at] bankofindia [dot] co [dot] in |
| Ghaziabad | 1800-103-1906/ 022-40919191, ho.customerservice [at] bankofindia [dot] co [dot] in |
| Goa | 1800-103-1906/ 022-40919191, ho.customerservice [at] bankofindia [dot] co [dot] in |
| Greater Noida | 1800-103-1906/ 022-40919191, ho.customerservice [at] bankofindia [dot] co [dot] in |
| Gurgaon | 1800-103-1906/ 022-40919191, ho.customerservice [at] bankofindia [dot] co [dot] in |
| Guwahati | 1800-103-1906/ 022-40919191, ho.customerservice [at] bankofindia [dot] co [dot] in |
| Gwalior | 1800-103-1906/ 022-40919191, ho.customerservice [at] bankofindia [dot] co [dot] in |
| Hyderabad | 1800-103-1906/ 022-40919191, ho.customerservice [at] bankofindia [dot] co [dot] in |
| Indore | 1800-103-1906/ 022-40919191, ho.customerservice [at] bankofindia [dot] co [dot] in |
| Jabalpur | 1800-103-1906/ 022-40919191, ho.customerservice [at] bankofindia [dot] co [dot] in |
| Jaipur | 1800-103-1906/ 022-40919191, ho.customerservice [at] bankofindia [dot] co [dot] in |
| Jalandhar | 1800-103-1906/ 022-40919191, ho.customerservice [at] bankofindia [dot] co [dot] in |
| Jodhpur | 1800-103-1906/ 022-40919191, ho.customerservice [at] bankofindia [dot] co [dot] in |
| Kanpur | 1800-103-1906/ 022-40919191, ho.customerservice [at] bankofindia [dot] co [dot] in |
| Karnal | 1800-103-1906/ 022-40919191, ho.customerservice [at] bankofindia [dot] co [dot] in |
| Kolhapur | 1800-103-1906/ 022-40919191, ho.customerservice [at] bankofindia [dot] co [dot] in |
| Kolkata | 1800-103-1906/ 022-40919191, ho.customerservice [at] bankofindia [dot] co [dot] in |
| Kota | 1800-103-1906/ 022-40919191, ho.customerservice [at] bankofindia [dot] co [dot] in |
| Kozhikode | 1800-103-1906/ 022-40919191, ho.customerservice [at] bankofindia [dot] co [dot] in |
| Lucknow | 1800-103-1906/ 022-40919191, ho.customerservice [at] bankofindia [dot] co [dot] in |
| Ludhiana | 1800-103-1906/ 022-40919191, ho.customerservice [at] bankofindia [dot] co [dot] in |
| Madurai | 1800-103-1906/ 022-40919191, ho.customerservice [at] bankofindia [dot] co [dot] in |
| Meerut | 1800-103-1906/ 022-40919191, ho.customerservice [at] bankofindia [dot] co [dot] in |
| Mehsana | 1800-103-1906/ 022-40919191, ho.customerservice [at] bankofindia [dot] co [dot] in |
| Mohali Sas Nagar | 1800-103-1906/ 022-40919191, ho.customerservice [at] bankofindia [dot] co [dot] in |
| Mumbai | 1800-103-1906/ 022-40919191, ho.customerservice [at] bankofindia [dot] co [dot] in |
| Mussoorie | 1800-103-1906/ 022-40919191, ho.customerservice [at] bankofindia [dot] co [dot] in |
| Nagpur | 1800-103-1906/ 022-40919191, ho.customerservice [at] bankofindia [dot] co [dot] in |
| Nashik | 1800-103-1906/ 022-40919191, ho.customerservice [at] bankofindia [dot] co [dot] in |
| Noida | 1800-103-1906/ 022-40919191, ho.customerservice [at] bankofindia [dot] co [dot] in |
| Noida Extn | 1800-103-1906/ 022-40919191, ho.customerservice [at] bankofindia [dot] co [dot] in |
| Panipat | 1800-103-1906/ 022-40919191, ho.customerservice [at] bankofindia [dot] co [dot] in |
| Patna | 1800-103-1906/ 022-40919191, ho.customerservice [at] bankofindia [dot] co [dot] in |
| Pondicherry | 1800-103-1906/ 022-40919191, ho.customerservice [at] bankofindia [dot] co [dot] in |
| Pune | 1800-103-1906/ 022-40919191, ho.customerservice [at] bankofindia [dot] co [dot] in |
| Raipur | 1800-103-1906/ 022-40919191, ho.customerservice [at] bankofindia [dot] co [dot] in |
| Rajkot | 1800-103-1906/ 022-40919191, ho.customerservice [at] bankofindia [dot] co [dot] in |
| Ranchi | 1800-103-1906/ 022-40919191, ho.customerservice [at] bankofindia [dot] co [dot] in |
| Rohtak | 1800-103-1906/ 022-40919191, ho.customerservice [at] bankofindia [dot] co [dot] in |
| Roorkee | 1800-103-1906/ 022-40919191, ho.customerservice [at] bankofindia [dot] co [dot] in |
| Salem | 1800-103-1906/ 022-40919191, ho.customerservice [at] bankofindia [dot] co [dot] in |
| Shimla | 1800-103-1906/ 022-40919191, ho.customerservice [at] bankofindia [dot] co [dot] in |
| Sonepat | 1800-103-1906/ 022-40919191, ho.customerservice [at] bankofindia [dot] co [dot] in |
| Surat | 1800-103-1906/ 022-40919191, ho.customerservice [at] bankofindia [dot] co [dot] in |
| Trichy | 1800-103-1906/ 022-40919191, ho.customerservice [at] bankofindia [dot] co [dot] in |
| Udaipur | 1800-103-1906/ 022-40919191, ho.customerservice [at] bankofindia [dot] co [dot] in |
| Vadodara | 1800-103-1906/ 022-40919191, ho.customerservice [at] bankofindia [dot] co [dot] in |
| Varanasi | 1800-103-1906/ 022-40919191, ho.customerservice [at] bankofindia [dot] co [dot] in |
| Vijaywada | 1800-103-1906/ 022-40919191, ho.customerservice [at] bankofindia [dot] co [dot] in |
| Vizag | 1800-103-1906/ 022-40919191, ho.customerservice [at] bankofindia [dot] co [dot] in |
| Agra | 0562-2855003/0562-2525610 |
| Ahmedabad | 079-26579600/ 079-26574852 |
| Ambala | 0184-2251033 |
| Anand | 079-26579600/ 079-26574852 |
| Aurangabad | 0712-2567296/ 0712-2567199 |
| Bangalore | 080-25589520/ 080-25588641 |
| Bhilai | 07936-2443115 |
| Bhilwara | 0141-2222744 |
| Bhiwadi | 0712-2567296/ 0712-2567199 |
| Bhopal | 0755-2575631/ 898-998-9210 |
| Bhubaneswar Cuttack | 0674-2392612/ 0674-2390807 |
| Bikaner | 0141-2222744 |
| Chandigarh | 0172-2605243/ 0172-2602245 |
| Chennai | 044-24327025/ 044-24346038 |
| Cochin | 1800-425-0018 |
| Coimbatore | 0422-2558410 |
| Dehradun | 0135-2657795 |
| Delhi | 011-26418058/ 011-26293209 |
| Durg | 07936-2443115 |
| Faridabad | 0124-2657502/ 0124-2657528 |
| Gandhinagar | 079-26579600/ 079-26574852 |
| Ghaziabad | 0562-2855003/0562-2525610 |
| Goa | 0832-2232013 |
| Greater Noida | 011-26418058/ 011-26293209 |
| Gurgaon | 0124-2657502/ 0124-2657528 |
| Guwahati | 0361-2466817/ 0361-2340364 |
| Gwalior | 0731-2573815/ 0731-2573821 |
| Hyderabad | 040-23436915 |
| Indore | 0731-2573815/ 0731-2573821 |
| Jabalpur | 0731-2573815/ 0731-2573821 |
| Jaipur | 0141-2222744 |
| Jalandhar | 0181-2243322/ 0181-2243322 |
| Jodhpur | 0141-2222744 |
| Kanpur | 0542-2510032 |
| Karnal | 0184-2251033 |
| Kolhapur | 0712-2567296/ 0712-2567199 |
| Kolkata | 033-22831511/ 033-22806061 |
| Kota | 0141-2222744 |
| Kozhikode | 1800-425-0018 |
| Lucknow | 0522-2302604/ 0522-2303802 |
| Ludhiana | 0181-2243322/ 0181-2243322 |
| Madurai | 0452- 2330335/ 0452-2335988 |
| Meerut | 0121-2531113 |
| Mehsana | 079-26579600/ 079-26574852 |
| Mohali Sas Nagar | 0172-2605243/ 0172-2602245 |
| Mumbai | 022-26728366/ 022-26728309 |
| Mussoorie | 0135-2657795 |
| Nagpur | 0712-2567296/ 0712-2567199 |
| Nashik | 0712-2567296/ 0712-2567199 |
| Noida | 011-26418058/ 011-26293209 |
| Noida Extn | 011-26418058/ 011-26293209 |
| Panipat | 0184-2251033 |
| Patna | 0612-2321047/ 0612-2320559 |
| Pondicherry | 1800-425-0018 |
| Pune | 020-24478405/ 020-24452828 |
| Raipur | 07936-2443115 |
| Rajkot | 079-26579600/ 079-26574852 |
| Ranchi | 0651-2331752 |
| Rohtak | 0184-2251033 |
| Roorkee | 0135-2657795 |
| Salem | 0427-2330811 |
| Shimla | 0177-2629639 |
| Sonepat | 0184-2251033 |
| Surat | 079-26579600/ 079-26574852 |
| Trichy | 0431-2415475 |
| Udaipur | 0141-2222744 |
| Vadodara | 079-26579600/ 079-26574852 |
| Varanasi | 0542-2510032 |
| Vijaywada | 0866-2970201 |
| Vizag | 0891-2547920 |
| Agra | 1860-500-9900, customer.care [at] capitalfirst [dot] com |
| Ahmedabad | 1860-500-9900, customer.care [at] capitalfirst [dot] com |
| Ambala | 1860-500-9900, customer.care [at] capitalfirst [dot] com |
| Anand | 1860-500-9900, customer.care [at] capitalfirst [dot] com |
| Aurangabad | 1860-500-9900, customer.care [at] capitalfirst [dot] com |
| Bangalore | 1860-500-9900, customer.care [at] capitalfirst [dot] com |
| Bhilai | 1860-500-9900, customer.care [at] capitalfirst [dot] com |
| Bhilwara | 1860-500-9900, customer.care [at] capitalfirst [dot] com |
| Bhiwadi | 1860-500-9900, customer.care [at] capitalfirst [dot] com |
| Bhopal | 1860-500-9900, customer.care [at] capitalfirst [dot] com |
| Bhubaneswar Cuttack | 1860-500-9900, customer.care [at] capitalfirst [dot] com |
| Bikaner | 1860-500-9900, customer.care [at] capitalfirst [dot] com |
| Chandigarh | 1860-500-9900, customer.care [at] capitalfirst [dot] com |
| Chennai | 1860-500-9900, customer.care [at] capitalfirst [dot] com |
| Cochin | 1860-500-9900, customer.care [at] capitalfirst [dot] com |
| Coimbatore | 1860-500-9900, customer.care [at] capitalfirst [dot] com |
| Dehradun | 1860-500-9900, customer.care [at] capitalfirst [dot] com |
| Delhi | 1860-500-9900, customer.care [at] capitalfirst [dot] com |
| Durg | 1860-500-9900, customer.care [at] capitalfirst [dot] com |
| Faridabad | 1860-500-9900, customer.care [at] capitalfirst [dot] com |
| Gandhinagar | 1860-500-9900, customer.care [at] capitalfirst [dot] com |
| Ghaziabad | 1860-500-9900, customer.care [at] capitalfirst [dot] com |
| Goa | 1860-500-9900, customer.care [at] capitalfirst [dot] com |
| Greater Noida | 1860-500-9900, customer.care [at] capitalfirst [dot] com |
| Gurgaon | 1860-500-9900, customer.care [at] capitalfirst [dot] com |
| Guwahati | 1860-500-9900, customer.care [at] capitalfirst [dot] com |
| Gwalior | 1860-500-9900, customer.care [at] capitalfirst [dot] com |
| Hyderabad | 1860-500-9900, customer.care [at] capitalfirst [dot] com |
| Indore | 1860-500-9900, customer.care [at] capitalfirst [dot] com |
| Jabalpur | 1860-500-9900, customer.care [at] capitalfirst [dot] com |
| Jaipur | 1860-500-9900, customer.care [at] capitalfirst [dot] com |
| Jalandhar | 1860-500-9900, customer.care [at] capitalfirst [dot] com |
| Jodhpur | 1860-500-9900, customer.care [at] capitalfirst [dot] com |
| Kanpur | 1860-500-9900, customer.care [at] capitalfirst [dot] com |
| Karnal | 1860-500-9900, customer.care [at] capitalfirst [dot] com |
| Kolhapur | 1860-500-9900, customer.care [at] capitalfirst [dot] com |
| Kolkata | 1860-500-9900, customer.care [at] capitalfirst [dot] com |
| Kota | 1860-500-9900, customer.care [at] capitalfirst [dot] com |
| Kozhikode | 1860-500-9900, customer.care [at] capitalfirst [dot] com |
| Lucknow | 1860-500-9900, customer.care [at] capitalfirst [dot] com |
| Ludhiana | 1860-500-9900, customer.care [at] capitalfirst [dot] com |
| Madurai | 1860-500-9900, customer.care [at] capitalfirst [dot] com |
| Meerut | 1860-500-9900, customer.care [at] capitalfirst [dot] com |
| Mehsana | 1860-500-9900, customer.care [at] capitalfirst [dot] com |
| Mohali Sas Nagar | 1860-500-9900, customer.care [at] capitalfirst [dot] com |
| Mumbai | 1860-500-9900, customer.care [at] capitalfirst [dot] com |
| Mussoorie | 1860-500-9900, customer.care [at] capitalfirst [dot] com |
| Nagpur | 1860-500-9900, customer.care [at] capitalfirst [dot] com |
| Nashik | 1860-500-9900, customer.care [at] capitalfirst [dot] com |
| Noida | 1860-500-9900, customer.care [at] capitalfirst [dot] com |
| Noida Extn | 1860-500-9900, customer.care [at] capitalfirst [dot] com |
| Panipat | 1860-500-9900, customer.care [at] capitalfirst [dot] com |
| Patna | 1860-500-9900, customer.care [at] capitalfirst [dot] com |
| Pondicherry | 1860-500-9900, customer.care [at] capitalfirst [dot] com |
| Pune | 1860-500-9900, customer.care [at] capitalfirst [dot] com |
| Raipur | 1860-500-9900, customer.care [at] capitalfirst [dot] com |
| Rajkot | 1860-500-9900, customer.care [at] capitalfirst [dot] com |
| Ranchi | 1860-500-9900, customer.care [at] capitalfirst [dot] com |
| Rohtak | 1860-500-9900, customer.care [at] capitalfirst [dot] com |
| Roorkee | 1860-500-9900, customer.care [at] capitalfirst [dot] com |
| Salem | 1860-500-9900, customer.care [at] capitalfirst [dot] com |
| Shimla | 1860-500-9900, customer.care [at] capitalfirst [dot] com |
| Sonepat | 1860-500-9900, customer.care [at] capitalfirst [dot] com |
| Surat | 1860-500-9900, customer.care [at] capitalfirst [dot] com |
| Trichy | 1860-500-9900, customer.care [at] capitalfirst [dot] com |
| Udaipur | 1860-500-9900, customer.care [at] capitalfirst [dot] com |
| Vadodara | 1860-500-9900, customer.care [at] capitalfirst [dot] com |
| Varanasi | 1860-500-9900, customer.care [at] capitalfirst [dot] com |
| Vijaywada | 1860-500-9900, customer.care [at] capitalfirst [dot] com |
| Vizag | 1860-500-9900, customer.care [at] capitalfirst [dot] com |
| Agra | 1800-266-9090/ 0487-2333020 |
| Ahmedabad | 1800-266-9090/ 0487-2333020 |
| Ambala | 1800-266-9090/ 0487-2333020 |
| Anand | 1800-266-9090/ 0487-2333020 |
| Aurangabad | 1800-266-9090/ 0487-2333020 |
| Bangalore | 1800-266-9090/ 0487-2333020 |
| Bhilai | 1800-266-9090/ 0487-2333020 |
| Bhilwara | 1800-266-9090/ 0487-2333020 |
| Bhiwadi | 1800-266-9090/ 0487-2333020 |
| Bhopal | 1800-266-9090/ 0487-2333020 |
| Bhubaneswar Cuttack | 1800-266-9090/ 0487-2333020 |
| Bikaner | 1800-266-9090/ 0487-2333020 |
| Chandigarh | 1800-266-9090/ 0487-2333020 |
| Chennai | 1800-266-9090/ 0487-2333020 |
| Cochin | 1800-266-9090/ 0487-2333020 |
| Coimbatore | 1800-266-9090/ 0487-2333020 |
| Dehradun | 1800-266-9090/ 0487-2333020 |
| Delhi | 1800-266-9090/ 0487-2333020 |
| Durg | 1800-266-9090/ 0487-2333020 |
| Faridabad | 1800-266-9090/ 0487-2333020 |
| Gandhinagar | 1800-266-9090/ 0487-2333020 |
| Ghaziabad | 1800-266-9090/ 0487-2333020 |
| Goa | 1800-266-9090/ 0487-2333020 |
| Greater Noida | 1800-266-9090/ 0487-2333020 |
| Gurgaon | 1800-266-9090/ 0487-2333020 |
| Guwahati | 1800-266-9090/ 0487-2333020 |
| Gwalior | 1800-266-9090/ 0487-2333020 |
| Hyderabad | 1800-266-9090/ 0487-2333020 |
| Indore | 1800-266-9090/ 0487-2333020 |
| Jabalpur | 1800-266-9090/ 0487-2333020 |
| Jaipur | 1800-266-9090/ 0487-2333020 |
| Jalandhar | 1800-266-9090/ 0487-2333020 |
| Jodhpur | 1800-266-9090/ 0487-2333020 |
| Kanpur | 1800-266-9090/ 0487-2333020 |
| Karnal | 1800-266-9090/ 0487-2333020 |
| Kolhapur | 1800-266-9090/ 0487-2333020 |
| Kolkata | 1800-266-9090/ 0487-2333020 |
| Kota | 1800-266-9090/ 0487-2333020 |
| Kozhikode | 1800-266-9090/ 0487-2333020 |
| Lucknow | 1800-266-9090/ 0487-2333020 |
| Ludhiana | 1800-266-9090/ 0487-2333020 |
| Madurai | 1800-266-9090/ 0487-2333020 |
| Meerut | 1800-266-9090/ 0487-2333020 |
| Mehsana | 1800-266-9090/ 0487-2333020 |
| Mohali Sas Nagar | 1800-266-9090/ 0487-2333020 |
| Mumbai | 1800-266-9090/ 0487-2333020 |
| Mussoorie | 1800-266-9090/ 0487-2333020 |
| Nagpur | 1800-266-9090/ 0487-2333020 |
| Nashik | 1800-266-9090/ 0487-2333020 |
| Noida | 1800-266-9090/ 0487-2333020 |
| Noida Extn | 1800-266-9090/ 0487-2333020 |
| Panipat | 1800-266-9090/ 0487-2333020 |
| Patna | 1800-266-9090/ 0487-2333020 |
| Pondicherry | 1800-266-9090/ 0487-2333020 |
| Pune | 1800-266-9090/ 0487-2333020 |
| Raipur | 1800-266-9090/ 0487-2333020 |
| Rajkot | 1800-266-9090/ 0487-2333020 |
| Ranchi | 1800-266-9090/ 0487-2333020 |
| Rohtak | 1800-266-9090/ 0487-2333020 |
| Roorkee | 1800-266-9090/ 0487-2333020 |
| Salem | 1800-266-9090/ 0487-2333020 |
| Shimla | 1800-266-9090/ 0487-2333020 |
| Sonepat | 1800-266-9090/ 0487-2333020 |
| Surat | 1800-266-9090/ 0487-2333020 |
| Trichy | 1800-266-9090/ 0487-2333020 |
| Udaipur | 1800-266-9090/ 0487-2333020 |
| Vadodara | 1800-266-9090/ 0487-2333020 |
| Varanasi | 1800-266-9090/ 0487-2333020 |
| Vijaywada | 1800-266-9090/ 0487-2333020 |
| Vizag | 1800-266-9090/ 0487-2333020 |
| Agra | 0562-253567 |
| Ahmedabad | 1800-223-344 |
| Ambala | 1800-223-344 |
| Anand | 0265-2361852 |
| Aurangabad | 0832-224003 |
| Bangalore | 080-22224746 |
| Bhilai | 1800-223-344 |
| Bhilwara | 1800-102-4455 |
| Bhiwadi | 0832-224003 |
| Bhopal | 0755-556274 |
| Bhubaneswar Cuttack | 0674-2517435 |
| Bikaner | 1800-102-4455 |
| Chandigarh | 0172-701617 |
| Chennai | 044-23454249 |
| Cochin | 0484-4027903 |
| Coimbatore | 0422-2303735 |
| Dehradun | 05946-22178 |
| Delhi | 011-3319192 |
| Durg | 1800-223-344 |
| Faridabad | 0129-2412681 |
| Gandhinagar | 0265-2361852 |
| Ghaziabad | 0120-2790111 |
| Goa | 0832-224003 |
| Greater Noida | 011-3319192 |
| Gurgaon | 011-3319192 |
| Guwahati | 0361-2540475 |
| Gwalior | 1800-223-344 |
| Hyderabad | 1800-223-344 |
| Indore | 1800-223-344 |
| Jabalpur | 1800-223-344 |
| Jaipur | 0141-363056 |
| Jalandhar | 0172-701617 |
| Jodhpur | 0291-550084 |
| Kanpur | 0512-215655 |
| Karnal | 0172-701617 |
| Kolhapur | 0832-224003 |
| Kolkata | 1800-223-344 |
| Kota | 0291-550084 |
| Kozhikode | 0484-4027903 |
| Lucknow | 0522-206028 |
| Ludhiana | 0172-701617 |
| Madurai | 0422-2303735 |
| Meerut | 0562-253567 |
| Mehsana | 0265-2361852 |
| Mohali Sas Nagar | 0172-701617 |
| Mumbai | 022-22614706 |
| Mussoorie | 05946-22178 |
| Nagpur | 0712-527466 |
| Nashik | 0712-527466 |
| Noida | 011-3319192 |
| Noida Extn | 011-3319192 |
| Panipat | 1800-223-344 |
| Patna | 0612-2452336 |
| Pondicherry | 1800-223-344 |
| Pune | 020-5466917 |
| Raipur | 0771-526081 |
| Rajkot | 0281-225686 |
| Ranchi | 0657-2426802 |
| Rohtak | 1800-223-344 |
| Roorkee | 05946-22178 |
| Salem | 0422-2303735 |
| Shimla | 1800-223-344 |
| Sonepat | 1800-223-344 |
| Surat | 0261-3462216 |
| Trichy | 0422-2303735 |
| Udaipur | 0294-522203 |
| Vadodara | 0265-2361852 |
| Varanasi | 0542-2366349 |
| Vijaywada | 040-23421603 |
| Vizag | 040-23421603 |
| Agra | 1800-425-1199 |
| Ahmedabad | 1800-425-1199 |
| Ambala | 1800-425-1199 |
| Anand | 1800-425-1199 |
| Aurangabad | 1800-425-1199 |
| Bangalore | 1800-425-1199 |
| Bhilai | 1800-425-1199 |
| Bhilwara | 1800-425-1199 |
| Bhiwadi | 1800-425-1199 |
| Bhopal | 1800-425-1199 |
| Bhubaneswar Cuttack | 1800-425-1199 |
| Bikaner | 1800-425-1199 |
| Chandigarh | 1800-425-1199 |
| Chennai | 1800-425-1199 |
| Cochin | 1800-425-1199 |
| Coimbatore | 1800-425-1199 |
| Dehradun | 1800-425-1199 |
| Delhi | 1800-425-1199 |
| Durg | 1800-425-1199 |
| Faridabad | 1800-425-1199 |
| Gandhinagar | 1800-425-1199 |
| Ghaziabad | 1800-425-1199 |
| Goa | 1800-425-1199 |
| Greater Noida | 1800-425-1199 |
| Gurgaon | 1800-425-1199 |
| Guwahati | 1800-425-1199 |
| Gwalior | 1800-425-1199 |
| Hyderabad | 1800-425-1199 |
| Indore | 1800-425-1199 |
| Jabalpur | 1800-425-1199 |
| Jaipur | 1800-425-1199 |
| Jalandhar | 1800-425-1199 |
| Jodhpur | 1800-425-1199 |
| Kanpur | 1800-425-1199 |
| Karnal | 1800-425-1199 |
| Kolhapur | 1800-425-1199 |
| Kolkata | 1800-425-1199 |
| Kota | 1800-425-1199 |
| Kozhikode | 1800-425-1199 |
| Lucknow | 1800-425-1199 |
| Ludhiana | 1800-425-1199 |
| Madurai | 1800-425-1199 |
| Meerut | 1800-425-1199 |
| Mehsana | 1800-425-1199 |
| Mohali Sas Nagar | 1800-425-1199 |
| Mumbai | 1800-425-1199 |
| Mussoorie | 1800-425-1199 |
| Nagpur | 1800-425-1199 |
| Nashik | 1800-425-1199 |
| Noida | 1800-425-1199 |
| Noida Extn | 1800-425-1199 |
| Panipat | 1800-425-1199 |
| Patna | 1800-425-1199 |
| Pondicherry | 1800-425-1199 |
| Pune | 1800-425-1199 |
| Raipur | 1800-425-1199 |
| Rajkot | 1800-425-1199 |
| Ranchi | 1800-425-1199 |
| Rohtak | 1800-425-1199 |
| Roorkee | 1800-425-1199 |
| Salem | 1800-425-1199 |
| Shimla | 1800-425-1199 |
| Sonepat | 1800-425-1199 |
| Surat | 1800-425-1199 |
| Trichy | 1800-425-1199 |
| Udaipur | 1800-425-1199 |
| Vadodara | 1800-425-1199 |
| Varanasi | 1800-425-1199 |
| Vijaywada | 1800-425-1199 |
| Vizag | 1800-425-1199 |
| Agra | 0522-2453344 |
| Ahmedabad | 0241-2346012 |
| Ambala | 1800-233-6427 |
| Anand | 1800-225-740 |
| Aurangabad | 0241-2346012 |
| Bangalore | 1800-233-6427 |
| Bhilai | 1800-233-6427 |
| Bhilwara | 1800-225-740 |
| Bhiwadi | 1800-233-6427 |
| Bhopal | 1800-225-740 |
| Bhubaneswar Cuttack | 1800-233-6427 |
| Bikaner | 1800-225-740 |
| Chandigarh | 1800-225-740 |
| Chennai | 1800-233-6427 |
| Cochin | 1800-225-740 |
| Coimbatore | 1800-233-6427 |
| Dehradun | 1800-233-6427 |
| Delhi | 011-23414552 |
| Durg | 1800-233-6427 |
| Faridabad | 1800-233-6427 |
| Gandhinagar | 0241-2346012 |
| Ghaziabad | 1800-225-740 |
| Goa | 0832 2269900 |
| Greater Noida | 0522-2453344 |
| Gurgaon | 1800-225-740 |
| Guwahati | 1800-225-740 |
| Gwalior | 1800-225-740 |
| Hyderabad | 1800-233-6427 |
| Indore | 1800-225-740 |
| Jabalpur | 1800-225-740 |
| Jaipur | 1800-225-740 |
| Jalandhar | 1800-225-740 |
| Jodhpur | 1800-225-740 |
| Kanpur | 0512-2616330 |
| Karnal | 1800-225-740 |
| Kolhapur | 0241-2346012 |
| Kolkata | 0341 2304567 |
| Kota | 1800-225-740 |
| Kozhikode | 1800-225-740 |
| Lucknow | 0522-2453344 |
| Ludhiana | 1800-225-740 |
| Madurai | 1800-225-740 |
| Meerut | 0522-2453344 |
| Mehsana | 1800-225-740 |
| Mohali Sas Nagar | 1800-225-740 |
| Mumbai | 0241-2346012 |
| Mussoorie | 0522-2453344 |
| Nagpur | 0241-2346012 |
| Nashik | 0241-2346012 |
| Noida | 0522-2453344 |
| Noida Extn | 0522-2453344 |
| Panipat | 1800-225-740 |
| Patna | 1800-225-740 |
| Pondicherry | 0413 2226738 |
| Pune | 0241-2346012 |
| Raipur | 0241-2346012 |
| Rajkot | 1800-233-6427 |
| Ranchi | 1800-233-6427 |
| Rohtak | 1800-233-6427 |
| Roorkee | 1800-225-740 |
| Salem | 1800-233-6427 |
| Shimla | 1800-225-740 |
| Sonepat | 1800-225-740 |
| Surat | 1800-225-740 |
| Trichy | 1800-225-740 |
| Udaipur | 1800-225-740 |
| Vadodara | 1800-225-740 |
| Varanasi | 1800-225-740 |
| Vijaywada | 1800-225-740 |
| Vizag | 1800-225-740 |
| Agra | 1800-200-1947 |
| Ahmedabad | 1800-200-1947 |
| Ambala | 1800-200-1947 |
| Anand | 1800-200-1947 |
| Aurangabad | 022 2207 8732 |
| Bangalore | 080 2238 6757 |
| Bhilai | 1800-200-1947 |
| Bhilwara | 1800-200-1947 |
| Bhiwadi | 1800-200-1947 |
| Bhopal | 1800-200-1947 |
| Bhubaneswar Cuttack | 1800-200-1947 |
| Bikaner | 1800-200-1947 |
| Chandigarh | 1800-200-1947 |
| Chennai | 044 4303 6648 |
| Cochin | 1800-200-1947 |
| Coimbatore | 1800-200-1947 |
| Dehradun | 1800-200-1947 |
| Delhi | 011 2399 4348 |
| Durg | 011 2399 4348 |
| Faridabad | 011 2399 4348 |
| Gandhinagar | 022 2207 8732 |
| Ghaziabad | 0120 270 0798 |
| Goa | 0832 242 6525 |
| Greater Noida | 0120 270 0798 |
| Gurgaon | 0120 270 0798 |
| Guwahati | 1800-200-1947 |
| Gwalior | 1800-200-1947 |
| Hyderabad | 040 6690 8171 |
| Indore | 1800-200-1947 |
| Jabalpur | 1800-200-1947 |
| Jaipur | 1800-200-1947 |
| Jalandhar | 1800-200-1947 |
| Jodhpur | 1800-200-1947 |
| Kanpur | 022 2207 8732 |
| Karnal | 1800-200-1947 |
| Kolhapur | 022 2207 8732 |
| Kolkata | 033 2568 6253 |
| Kota | 1800-200-1947 |
| Kozhikode | 1800-200-1947 |
| Lucknow | 1800-200-1947 |
| Ludhiana | 1800-200-1947 |
| Madurai | 1800-200-1947 |
| Meerut | 1800-200-1947 |
| Mehsana | 1800-200-1947 |
| Mohali Sas Nagar | 1800-200-1947 |
| Mumbai | 022 2207 8732 |
| Mussoorie | 1800-200-1947 |
| Nagpur | 022 2207 8732 |
| Nashik | 022 2207 8732 |
| Noida | 0120 270 0798 |
| Noida Extn | 0120 270 0798 |
| Panipat | 1800-200-1947 |
| Patna | 1800-200-1947 |
| Pondicherry | 1800-200-1947 |
| Pune | 020 6603 0300 |
| Raipur | 1800-200-1947 |
| Rajkot | 1800-200-1947 |
| Ranchi | 1800-200-1947 |
| Rohtak | 1800-200-1947 |
| Roorkee | 1800-200-1947 |
| Salem | 044 4303 6648 |
| Shimla | 1800-200-1947 |
| Sonepat | 1800-200-1947 |
| Surat | 1800-200-1947 |
| Trichy | 1800-200-1947 |
| Udaipur | 1800-200-1947 |
| Vadodara | 1800-200-1947 |
| Varanasi | 1800-200-1947 |
| Vijaywada | 1800-200-1947 |
| Vizag | 1800-200-1947 |
| Agra | 1800-220-600 |
| Ahmedabad | 1800-220-600 |
| Ambala | 1800-220-600 |
| Anand | 1800-220-600 |
| Aurangabad | 1800-220-600 |
| Bangalore | 1800-220-600 |
| Bhilai | 1800-220-600 |
| Bhilwara | 1800-220-600 |
| Bhiwadi | 1800-220-600 |
| Bhopal | 1800-220-600 |
| Bhubaneswar Cuttack | 1800-220-600 |
| Bikaner | 1800-220-600 |
| Chandigarh | 1800-220-600 |
| Chennai | 1800-220-600 |
| Cochin | 1800-220-600 |
| Coimbatore | 1800-220-600 |
| Dehradun | 1800-220-600 |
| Delhi | 1800-220-600 |
| Durg | 1800-220-600 |
| Faridabad | 1800-220-600 |
| Gandhinagar | 1800-220-600 |
| Ghaziabad | 1800-220-600 |
| Goa | 1800-220-600 |
| Greater Noida | 1800-220-600 |
| Gurgaon | 1800-220-600 |
| Guwahati | 1800-220-600 |
| Gwalior | 1800-220-600 |
| Hyderabad | 1800-220-600 |
| Indore | 1800-220-600 |
| Jabalpur | 1800-220-600 |
| Jaipur | 1800-220-600 |
| Jalandhar | 1800-220-600 |
| Jodhpur | 1800-220-600 |
| Kanpur | 1800-220-600 |
| Karnal | 1800-220-600 |
| Kolhapur | 1800-220-600 |
| Kolkata | 1800-220-600 |
| Kota | 1800-220-600 |
| Kozhikode | 1800-220-600 |
| Lucknow | 1800-220-600 |
| Ludhiana | 1800-220-600 |
| Madurai | 1800-220-600 |
| Meerut | 1800-220-600 |
| Mehsana | 1800-220-600 |
| Mohali Sas Nagar | 1800-220-600 |
| Mumbai | 1800-220-600 |
| Mussoorie | 1800-220-600 |
| Nagpur | 1800-220-600 |
| Nashik | 1800-220-600 |
| Noida | 1800-220-600 |
| Noida Extn | 1800-220-600 |
| Panipat | 1800-220-600 |
| Patna | 1800-220-600 |
| Pondicherry | 1800-220-600 |
| Pune | 1800-220-600 |
| Raipur | 1800-220-600 |
| Rajkot | 1800-220-600 |
| Ranchi | 1800-220-600 |
| Rohtak | 1800-220-600 |
| Roorkee | 1800-220-600 |
| Salem | 1800-220-600 |
| Shimla | 1800-220-600 |
| Sonepat | 1800-220-600 |
| Surat | 1800-220-600 |
| Trichy | 1800-220-600 |
| Udaipur | 1800-220-600 |
| Vadodara | 1800-220-600 |
| Varanasi | 1800-220-600 |
| Vijaywada | 1800-220-600 |
| Vizag | 1800-220-600 |
| Agra | 0824-2228154 |
| Ahmedabad | 0824-2228154 |
| Ambala | 0824-2228154 |
| Anand | 0824-2228154 |
| Aurangabad | 0824-2228154 |
| Bangalore | 0824-2228154 |
| Bhilai | 0824-2228154 |
| Bhilwara | 0824-2228154 |
| Bhiwadi | 0824-2228154 |
| Bhopal | 0824-2228154 |
| Bhubaneswar Cuttack | 0824-2228154 |
| Bikaner | 0824-2228154 |
| Chandigarh | 0824-2228154 |
| Chennai | 0824-2228154 |
| Cochin | 0824-2228154 |
| Coimbatore | 0824-2228154 |
| Dehradun | 0824-2228154 |
| Delhi | 0824-2228154 |
| Durg | 0824-2228154 |
| Faridabad | 0824-2228154 |
| Gandhinagar | 0824-2228154 |
| Ghaziabad | 0824-2228154 |
| Goa | 0824-2228154 |
| Greater Noida | 0824-2228154 |
| Gurgaon | 0824-2228154 |
| Guwahati | 0824-2228154 |
| Gwalior | 0824-2228154 |
| Hyderabad | 0824-2228154 |
| Indore | 0824-2228154 |
| Jabalpur | 0824-2228154 |
| Jaipur | 0824-2228154 |
| Jalandhar | 0824-2228154 |
| Jodhpur | 0824-2228154 |
| Kanpur | 0824-2228154 |
| Karnal | 0824-2228154 |
| Kolhapur | 0824-2228154 |
| Kolkata | 0824-2228154 |
| Kota | 0824-2228154 |
| Kozhikode | 0824-2228154 |
| Lucknow | 0824-2228154 |
| Ludhiana | 0824-2228154 |
| Madurai | 0824-2228154 |
| Meerut | 0824-2228154 |
| Mehsana | 0824-2228154 |
| Mohali Sas Nagar | 0824-2228154 |
| Mumbai | 0824-2228154 |
| Mussoorie | 0824-2228154 |
| Nagpur | 0824-2228154 |
| Nashik | 0824-2228154 |
| Noida | 0824-2228154 |
| Noida Extn | 0824-2228154 |
| Panipat | 0824-2228154 |
| Patna | 0824-2228154 |
| Pondicherry | 0824-2228154 |
| Pune | 0824-2228154 |
| Raipur | 0824-2228154 |
| Rajkot | 0824-2228154 |
| Ranchi | 0824-2228154 |
| Rohtak | 0824-2228154 |
| Roorkee | 0824-2228154 |
| Salem | 0824-2228154 |
| Shimla | 0824-2228154 |
| Sonepat | 0824-2228154 |
| Surat | 0824-2228154 |
| Trichy | 0824-2228154 |
| Udaipur | 0824-2228154 |
| Vadodara | 0824-2228154 |
| Varanasi | 0824-2228154 |
| Vijaywada | 0824-2228154 |
| Vizag | 0824-2228154 |
| Agra | 1860-200-1916 |
| Ahmedabad | 1860-200-1916 |
| Ambala | 1860-200-1916 |
| Anand | 1860-200-1916 |
| Aurangabad | 1860-200-1916 |
| Bangalore | 080-26623206 |
| Bhilai | 1860-200-1916 |
| Bhilwara | 1860-200-1916 |
| Bhiwadi | 1860-200-1916 |
| Bhopal | 1860-200-1916 |
| Bhubaneswar Cuttack | 1860-200-1916 |
| Bikaner | 1860-200-1916 |
| Chandigarh | 1860-200-1916 |
| Chennai | 044-24314418 |
| Cochin | 0422-2393986 |
| Coimbatore | 0422- 2393986 |
| Dehradun | 1860-200-1916 |
| Delhi | 011- 28714062 |
| Durg | 1860-200-1916 |
| Faridabad | 1860-200-1916 |
| Gandhinagar | 1860-200-1916 |
| Ghaziabad | 1860-200-1916 |
| Goa | 1860-200-1916 |
| Greater Noida | 1860-200-1916 |
| Gurgaon | 1860-200-1916 |
| Guwahati | 1860-200-1916 |
| Gwalior | 1860-200-1916 |
| Hyderabad | 040- 23206063 |
| Indore | 1860-200-1916 |
| Jabalpur | 1860-200-1916 |
| Jaipur | 1860-200-1916 |
| Jalandhar | 1860-200-1916 |
| Jodhpur | 1860-200-1916 |
| Kanpur | 1860-200-1916 |
| Karnal | 1860-200-1916 |
| Kolhapur | 1860-200-1916 |
| Kolkata | 033- 22900749 |
| Kota | 1860-200-1916 |
| Kozhikode | 1860-200-1916 |
| Lucknow | 1860-200-1916 |
| Ludhiana | 1860-200-1916 |
| Madurai | 0452-2604734 |
| Meerut | 1860-200-1916 |
| Mehsana | 1860-200-1916 |
| Mohali Sas Nagar | 1860-200-1916 |
| Mumbai | 022- 24367021 |
| Mussoorie | 1860-200-1916 |
| Nagpur | 1860-200-1916 |
| Nashik | 1860-200-1916 |
| Noida | 1860-200-1916 |
| Noida Extn | 1860-200-1916 |
| Panipat | 1860-200-1916 |
| Patna | 1860-200-1916 |
| Pondicherry | 1860-200-1916 |
| Pune | 1860-200-1916 |
| Raipur | 1860-200-1916 |
| Rajkot | 1860-200-1916 |
| Ranchi | 1860-200-1916 |
| Rohtak | 1860-200-1916 |
| Roorkee | 1860-200-1916 |
| Salem | 0427-2440075 |
| Shimla | 1860-200-1916 |
| Sonepat | 1860-200-1916 |
| Surat | 1860-200-1916 |
| Trichy | 0431- 2412459 |
| Udaipur | 1860-200-1916 |
| Vadodara | 1860-200-1916 |
| Varanasi | 1860-200-1916 |
| Vijaywada | 0866-2485703 |
| Vizag | 1860-200-1916 |
| Agra | 1800-425-2244 |
| Ahmedabad | 1800-425-2244 |
| Ambala | 1800-425-2244 |
| Anand | 1800-425-2244 |
| Aurangabad | 022-28301222 |
| Bangalore | 080-25587463 |
| Bhilai | 1800-425-2244 |
| Bhilwara | 1800-425-2244 |
| Bhiwadi | 1800-425-2244 |
| Bhopal | 1800-425-2244 |
| Bhubaneswar Cuttack | 1800-425-2244 |
| Bikaner | 1800-425-2244 |
| Chandigarh | 1800-425-2244 |
| Chennai | 044-24911176 |
| Cochin | 1800-425-2244 |
| Coimbatore | 1800-425-2244 |
| Dehradun | 1800-425-2244 |
| Delhi | 011-32606917 |
| Durg | 1800-425-2244 |
| Faridabad | 1800-425-2244 |
| Gandhinagar | 1800-425-2244 |
| Ghaziabad | 1800-425-2244 |
| Goa | 1800-425-2244 |
| Greater Noida | 0120-2536614 |
| Gurgaon | 1800-425-2244 |
| Guwahati | 1800-425-2244 |
| Gwalior | 1800-425-2244 |
| Hyderabad | 1800-425-2244 |
| Indore | 1800-425-2244 |
| Jabalpur | 1800-425-2244 |
| Jaipur | 1800-425-2244 |
| Jalandhar | 1800-425-2244 |
| Jodhpur | 1800-425-2244 |
| Kanpur | 022-28301222 |
| Karnal | 1800-425-2244 |
| Kolhapur | 022-28301222 |
| Kolkata | 033-23212120 |
| Kota | 1800-425-2244 |
| Kozhikode | 1800-425-2244 |
| Lucknow | 1800-425-2244 |
| Ludhiana | 1800-425-2244 |
| Madurai | 1800-425-2244 |
| Meerut | 1800-425-2244 |
| Mehsana | 1800-425-2244 |
| Mohali Sas Nagar | 1800-425-2244 |
| Mumbai | 022-28301222 |
| Mussoorie | 1800-425-2244 |
| Nagpur | 022-28301222 |
| Nashik | 022-28301222 |
| Noida | 0120-2536614 |
| Noida Extn | 0120-2536614 |
| Panipat | 1800-425-2244 |
| Patna | 1800-425-2244 |
| Pondicherry | 1800-425-2244 |
| Pune | 1800-425-2244 |
| Raipur | 1800-425-2244 |
| Rajkot | 1800-425-2244 |
| Ranchi | 1800-425-2244 |
| Rohtak | 1800-425-2244 |
| Roorkee | 1800-425-2244 |
| Salem | 044-24911176 |
| Shimla | 1800-425-2244 |
| Sonepat | 1800-425-2244 |
| Surat | 1800-425-2244 |
| Trichy | 1800-425-2244 |
| Udaipur | 1800-425-2244 |
| Vadodara | 1800-425-2244 |
| Varanasi | 1800-425-2244 |
| Vijaywada | 0866-2576783 |
| Vizag | 1800-425-2244 |
| Agra | 1800-425-4066 |
| Ahmedabad | 1800-425-4066 |
| Ambala | 1800-425-4066 |
| Anand | 1800-425-4066 |
| Aurangabad | 1800-425-4066 |
| Bangalore | 1800-425-4066 |
| Bhilai | 1800-425-4066 |
| Bhilwara | 1800-425-4066 |
| Bhiwadi | 1800-425-4066 |
| Bhopal | 1800-425-4066 |
| Bhubaneswar Cuttack | 1800-425-4066 |
| Bikaner | 1800-425-4066 |
| Chandigarh | 1800-425-4066 |
| Chennai | 1800-425-4066 |
| Cochin | 1800-425-4066 |
| Coimbatore | 1800-425-4066 |
| Dehradun | 1800-425-4066 |
| Delhi | 1800-425-4066 |
| Durg | 1800-425-4066 |
| Faridabad | 1800-425-4066 |
| Gandhinagar | 1800-425-4066 |
| Ghaziabad | 1800-425-4066 |
| Goa | 1800-425-4066 |
| Greater Noida | 1800-425-4066 |
| Gurgaon | 1800-425-4066 |
| Guwahati | 1800-425-4066 |
| Gwalior | 1800-425-4066 |
| Hyderabad | 1800-425-4066 |
| Indore | 1800-425-4066 |
| Jabalpur | 1800-425-4066 |
| Jaipur | 1800-425-4066 |
| Jalandhar | 1800-425-4066 |
| Jodhpur | 1800-425-4066 |
| Kanpur | 1800-425-4066 |
| Karnal | 1800-425-4066 |
| Kolhapur | 1800-425-4066 |
| Kolkata | 1800-425-4066 |
| Kota | 1800-425-4066 |
| Kozhikode | 1800-425-4066 |
| Lucknow | 1800-425-4066 |
| Ludhiana | 1800-425-4066 |
| Madurai | 1800-425-4066 |
| Meerut | 1800-425-4066 |
| Mehsana | 1800-425-4066 |
| Mohali Sas Nagar | 1800-425-4066 |
| Mumbai | 1800-425-4066 |
| Mussoorie | 1800-425-4066 |
| Nagpur | 1800-425-4066 |
| Nashik | 1800-425-4066 |
| Noida | 1800-425-4066 |
| Noida Extn | 1800-425-4066 |
| Panipat | 1800-425-4066 |
| Patna | 1800-425-4066 |
| Pondicherry | 1800-425-4066 |
| Pune | 1800-425-4066 |
| Raipur | 1800-425-4066 |
| Rajkot | 1800-425-4066 |
| Ranchi | 1800-425-4066 |
| Rohtak | 1800-425-4066 |
| Roorkee | 1800-425-4066 |
| Salem | 1800-425-4066 |
| Shimla | 1800-425-4066 |
| Sonepat | 1800-425-4066 |
| Surat | 1800-425-4066 |
| Trichy | 1800-425-4066 |
| Udaipur | 1800-425-4066 |
| Vadodara | 1800-425-4066 |
| Varanasi | 1800-425-4066 |
| Vijaywada | 1800-425-4066 |
| Vizag | 1800-425-4066 |
| Agra | 1800-425-4445, 044-2851 9639, mdd [at] iobnet [dot] co [dot] in |
| Ahmedabad | 1800-425-4445, 044-2851 9639, mdd [at] iobnet [dot] co [dot] in |
| Ambala | 1800-425-4445, 044-2851 9639, mdd [at] iobnet [dot] co [dot] in |
| Anand | 1800-425-4445, 044-2851 9639, mdd [at] iobnet [dot] co [dot] in |
| Aurangabad | 1800-425-4445, 044-2851 9639, mdd [at] iobnet [dot] co [dot] in |
| Bangalore | 1800-425-4445, 044-2851 9639, mdd [at] iobnet [dot] co [dot] in |
| Bhilai | 1800-425-4445, 044-2851 9639, mdd [at] iobnet [dot] co [dot] in |
| Bhilwara | 1800-425-4445, 044-2851 9639, mdd [at] iobnet [dot] co [dot] in |
| Bhiwadi | 1800-425-4445, 044-2851 9639, mdd [at] iobnet [dot] co [dot] in |
| Bhopal | 1800-425-4445, 044-2851 9639, mdd [at] iobnet [dot] co [dot] in |
| Bhubaneswar Cuttack | 1800-425-4445, 044-2851 9639, mdd [at] iobnet [dot] co [dot] in |
| Bikaner | 1800-425-4445, 044-2851 9639, mdd [at] iobnet [dot] co [dot] in |
| Chandigarh | 1800-425-4445, 044-2851 9639, mdd [at] iobnet [dot] co [dot] in |
| Chennai | 1800-425-4445, 044-2851 9639, mdd [at] iobnet [dot] co [dot] in |
| Cochin | 1800-425-4445, 044-2851 9639, mdd [at] iobnet [dot] co [dot] in |
| Coimbatore | 1800-425-4445, 044-2851 9639, mdd [at] iobnet [dot] co [dot] in |
| Dehradun | 1800-425-4445, 044-2851 9639, mdd [at] iobnet [dot] co [dot] in |
| Delhi | 1800-425-4445, 044-2851 9639, mdd [at] iobnet [dot] co [dot] in |
| Durg | 1800-425-4445, 044-2851 9639, mdd [at] iobnet [dot] co [dot] in |
| Faridabad | 1800-425-4445, 044-2851 9639, mdd [at] iobnet [dot] co [dot] in |
| Gandhinagar | 1800-425-4445, 044-2851 9639, mdd [at] iobnet [dot] co [dot] in |
| Ghaziabad | 1800-425-4445, 044-2851 9639, mdd [at] iobnet [dot] co [dot] in |
| Goa | 1800-425-4445, 044-2851 9639, mdd [at] iobnet [dot] co [dot] in |
| Greater Noida | 1800-425-4445, 044-2851 9639, mdd [at] iobnet [dot] co [dot] in |
| Gurgaon | 1800-425-4445, 044-2851 9639, mdd [at] iobnet [dot] co [dot] in |
| Guwahati | 1800-425-4445, 044-2851 9639, mdd [at] iobnet [dot] co [dot] in |
| Gwalior | 1800-425-4445, 044-2851 9639, mdd [at] iobnet [dot] co [dot] in |
| Hyderabad | 1800-425-4445, 044-2851 9639, mdd [at] iobnet [dot] co [dot] in |
| Indore | 1800-425-4445, 044-2851 9639, mdd [at] iobnet [dot] co [dot] in |
| Jabalpur | 1800-425-4445, 044-2851 9639, mdd [at] iobnet [dot] co [dot] in |
| Jaipur | 1800-425-4445, 044-2851 9639, mdd [at] iobnet [dot] co [dot] in |
| Jalandhar | 1800-425-4445, 044-2851 9639, mdd [at] iobnet [dot] co [dot] in |
| Jodhpur | 1800-425-4445, 044-2851 9639, mdd [at] iobnet [dot] co [dot] in |
| Kanpur | 1800-425-4445, 044-2851 9639, mdd [at] iobnet [dot] co [dot] in |
| Karnal | 1800-425-4445, 044-2851 9639, mdd [at] iobnet [dot] co [dot] in |
| Kolhapur | 1800-425-4445, 044-2851 9639, mdd [at] iobnet [dot] co [dot] in |
| Kolkata | 1800-425-4445, 044-2851 9639, mdd [at] iobnet [dot] co [dot] in |
| Kota | 1800-425-4445, 044-2851 9639, mdd [at] iobnet [dot] co [dot] in |
| Kozhikode | 1800-425-4445, 044-2851 9639, mdd [at] iobnet [dot] co [dot] in |
| Lucknow | 1800-425-4445, 044-2851 9639, mdd [at] iobnet [dot] co [dot] in |
| Ludhiana | 1800-425-4445, 044-2851 9639, mdd [at] iobnet [dot] co [dot] in |
| Madurai | 1800-425-4445, 044-2851 9639, mdd [at] iobnet [dot] co [dot] in |
| Meerut | 1800-425-4445, 044-2851 9639, mdd [at] iobnet [dot] co [dot] in |
| Mehsana | 1800-425-4445, 044-2851 9639, mdd [at] iobnet [dot] co [dot] in |
| Mohali Sas Nagar | 1800-425-4445, 044-2851 9639, mdd [at] iobnet [dot] co [dot] in |
| Mumbai | 1800-425-4445, 044-2851 9639, mdd [at] iobnet [dot] co [dot] in |
| Mussoorie | 1800-425-4445, 044-2851 9639, mdd [at] iobnet [dot] co [dot] in |
| Nagpur | 1800-425-4445, 044-2851 9639, mdd [at] iobnet [dot] co [dot] in |
| Nashik | 1800-425-4445, 044-2851 9639, mdd [at] iobnet [dot] co [dot] in |
| Noida | 1800-425-4445, 044-2851 9639, mdd [at] iobnet [dot] co [dot] in |
| Noida Extn | 1800-425-4445, 044-2851 9639, mdd [at] iobnet [dot] co [dot] in |
| Panipat | 1800-425-4445, 044-2851 9639, mdd [at] iobnet [dot] co [dot] in |
| Patna | 1800-425-4445, 044-2851 9639, mdd [at] iobnet [dot] co [dot] in |
| Pondicherry | 1800-425-4445, 044-2851 9639, mdd [at] iobnet [dot] co [dot] in |
| Pune | 1800-425-4445, 044-2851 9639, mdd [at] iobnet [dot] co [dot] in |
| Raipur | 1800-425-4445, 044-2851 9639, mdd [at] iobnet [dot] co [dot] in |
| Rajkot | 1800-425-4445, 044-2851 9639, mdd [at] iobnet [dot] co [dot] in |
| Ranchi | 1800-425-4445, 044-2851 9639, mdd [at] iobnet [dot] co [dot] in |
| Rohtak | 1800-425-4445, 044-2851 9639, mdd [at] iobnet [dot] co [dot] in |
| Roorkee | 1800-425-4445, 044-2851 9639, mdd [at] iobnet [dot] co [dot] in |
| Salem | 1800-425-4445, 044-2851 9639, mdd [at] iobnet [dot] co [dot] in |
| Shimla | 1800-425-4445, 044-2851 9639, mdd [at] iobnet [dot] co [dot] in |
| Sonepat | 1800-425-4445, 044-2851 9639, mdd [at] iobnet [dot] co [dot] in |
| Surat | 1800-425-4445, 044-2851 9639, mdd [at] iobnet [dot] co [dot] in |
| Trichy | 1800-425-4445, 044-2851 9639, mdd [at] iobnet [dot] co [dot] in |
| Udaipur | 1800-425-4445, 044-2851 9639, mdd [at] iobnet [dot] co [dot] in |
| Vadodara | 1800-425-4445, 044-2851 9639, mdd [at] iobnet [dot] co [dot] in |
| Varanasi | 1800-425-4445, 044-2851 9639, mdd [at] iobnet [dot] co [dot] in |
| Vijaywada | 1800-425-4445, 044-2851 9639, mdd [at] iobnet [dot] co [dot] in |
| Vizag | 1800-425-4445, 044-2851 9639, mdd [at] iobnet [dot] co [dot] in |
| Agra | 1860-500-2255 |
| Ahmedabad | 1860-500-2255 |
| Ambala | 1860-500-2255 |
| Anand | 1860-500-2255 |
| Aurangabad | 1860-500-2255 |
| Bangalore | 1860-500-2255 |
| Bhilai | 1860-500-2255 |
| Bhilwara | 1860-500-2255 |
| Bhiwadi | 1860-500-2255 |
| Bhopal | 1860-500-2255 |
| Bhubaneswar Cuttack | 1860-500-2255 |
| Bikaner | 1860-500-2255 |
| Chandigarh | 1860-500-2255 |
| Chennai | 1860-500-2255 |
| Cochin | 1860-500-2255 |
| Coimbatore | 1860-500-2255 |
| Dehradun | 1860-500-2255 |
| Delhi | 1860-500-2255 |
| Durg | 1860-500-2255 |
| Faridabad | 1860-500-2255 |
| Gandhinagar | 1860-500-2255 |
| Ghaziabad | 1860-500-2255 |
| Goa | 1860-500-2255 |
| Greater Noida | 1860-500-2255 |
| Gurgaon | 1860-500-2255 |
| Guwahati | 1860-500-2255 |
| Gwalior | 1860-500-2255 |
| Hyderabad | 1860-500-2255 |
| Indore | 1860-500-2255 |
| Jabalpur | 1860-500-2255 |
| Jaipur | 1860-500-2255 |
| Jalandhar | 1860-500-2255 |
| Jodhpur | 1860-500-2255 |
| Kanpur | 1860-500-2255 |
| Karnal | 1860-500-2255 |
| Kolhapur | 1860-500-2255 |
| Kolkata | 1860-500-2255 |
| Kota | 1860-500-2255 |
| Kozhikode | 1860-500-2255 |
| Lucknow | 1860-500-2255 |
| Ludhiana | 1860-500-2255 |
| Madurai | 1860-500-2255 |
| Meerut | 1860-500-2255 |
| Mehsana | 1860-500-2255 |
| Mohali Sas Nagar | 1860-500-2255 |
| Mumbai | 1860-500-2255 |
| Mussoorie | 1860-500-2255 |
| Nagpur | 1860-500-2255 |
| Nashik | 1860-500-2255 |
| Noida | 1860-500-2255 |
| Noida Extn | 1860-500-2255 |
| Panipat | 1860-500-2255 |
| Patna | 1860-500-2255 |
| Pondicherry | 1860-500-2255 |
| Pune | 1860-500-2255 |
| Raipur | 1860-500-2255 |
| Rajkot | 1860-500-2255 |
| Ranchi | 1860-500-2255 |
| Rohtak | 1860-500-2255 |
| Roorkee | 1860-500-2255 |
| Salem | 1860-500-2255 |
| Shimla | 1860-500-2255 |
| Sonepat | 1860-500-2255 |
| Surat | 1860-500-2255 |
| Trichy | 1860-500-2255 |
| Udaipur | 1860-500-2255 |
| Vadodara | 1860-500-2255 |
| Varanasi | 1860-500-2255 |
| Vijaywada | 1860-500-2255 |
| Vizag | 1860-500-2255 |
| Agra | 1800-102-2636 |
| Ahmedabad | 1800-233-7905 |
| Ambala | 1800-102-2636 |
| Anand | 1800-102-2636 |
| Aurangabad | 1800-102-2636 |
| Bangalore | 1800-425-8053 |
| Bhilai | 1800-102-2636 |
| Bhilwara | 1800-102-2636 |
| Bhiwadi | 1800-102-2636 |
| Bhopal | 1800-102-2636 |
| Bhubaneswar Cuttack | 1800-102-2636 |
| Bikaner | 1800-102-2636 |
| Chandigarh | 1800-102-2636 |
| Chennai | 1800-345-4566 |
| Cochin | 1800-102-2636 |
| Coimbatore | 1800-102-2636 |
| Dehradun | 1800-102-2636 |
| Delhi | 1800-114-747 |
| Durg | 1800-102-2636 |
| Faridabad | 1800-102-2636 |
| Gandhinagar | 1800-233-7905 |
| Ghaziabad | 1800-225-901 |
| Goa | 1800-102-2636 |
| Greater Noida | 1800-114-747 |
| Gurgaon | 1800-102-2636 |
| Guwahati | 1800-102-2636 |
| Gwalior | 1800-102-2636 |
| Hyderabad | 1800-345-4025 |
| Indore | 1800-102-2636 |
| Jabalpur | 1800-102-2636 |
| Jaipur | 1800-102-2636 |
| Jalandhar | 1800-102-2636 |
| Jodhpur | 1800-102-2636 |
| Kanpur | 1800-225-901 |
| Karnal | 1800-102-2636 |
| Kolhapur | 1800-102-2636 |
| Kolkata | 1800-345-3422 |
| Kota | 1800-102-2636 |
| Kozhikode | 1800-102-2636 |
| Lucknow | 1800-102-2636 |
| Ludhiana | 1800-102-2636 |
| Madurai | 1800-102-2636 |
| Meerut | 1800-102-2636 |
| Mehsana | 1800-102-2636 |
| Mohali Sas Nagar | 1800-102-2636 |
| Mumbai | 1800-225-901 |
| Mussoorie | 1800-102-2636 |
| Nagpur | 1800-233-4722 |
| Nashik | 1800-225-901 |
| Noida | 1800-114-747 |
| Noida Extn | 1800-114-747 |
| Panipat | 1800-102-2636 |
| Patna | 1800-102-2636 |
| Pondicherry | 1800-102-2636 |
| Pune | 1800-233-4525 |
| Raipur | 1800-102-2636 |
| Rajkot | 1800-233-7905 |
| Ranchi | 1800-102-2636 |
| Rohtak | 1800-102-2636 |
| Roorkee | 1800-102-2636 |
| Salem | 1800-345-4566 |
| Shimla | 1800-102-2636 |
| Sonepat | 1800-102-2636 |
| Surat | 1800-102-2636 |
| Trichy | 1800-102-2636 |
| Udaipur | 1800-102-2636 |
| Vadodara | 1800-102-2636 |
| Varanasi | 1800-102-2636 |
| Vijaywada | 1800-102-2636 |
| Vizag | 1800-102-2636 |
| Agra | 1800-425-1747, customercare [at] dhanbank [dot] co [dot] in |
| Ahmedabad | 1800-425-1747, customercare [at] dhanbank [dot] co [dot] in |
| Ambala | 1800-425-1747, customercare [at] dhanbank [dot] co [dot] in |
| Anand | 1800-425-1747, customercare [at] dhanbank [dot] co [dot] in |
| Aurangabad | 1800-425-1747, customercare [at] dhanbank [dot] co [dot] in |
| Bangalore | 1800-425-1747, customercare [at] dhanbank [dot] co [dot] in |
| Bhilai | 1800-425-1747, customercare [at] dhanbank [dot] co [dot] in |
| Bhilwara | 1800-425-1747, customercare [at] dhanbank [dot] co [dot] in |
| Bhiwadi | 1800-425-1747, customercare [at] dhanbank [dot] co [dot] in |
| Bhopal | 1800-425-1747, customercare [at] dhanbank [dot] co [dot] in |
| Bhubaneswar Cuttack | 1800-425-1747, customercare [at] dhanbank [dot] co [dot] in |
| Bikaner | 1800-425-1747, customercare [at] dhanbank [dot] co [dot] in |
| Chandigarh | 1800-425-1747, customercare [at] dhanbank [dot] co [dot] in |
| Chennai | 1800-425-1747, customercare [at] dhanbank [dot] co [dot] in |
| Cochin | 1800-425-1747, customercare [at] dhanbank [dot] co [dot] in |
| Coimbatore | 1800-425-1747, customercare [at] dhanbank [dot] co [dot] in |
| Dehradun | 1800-425-1747, customercare [at] dhanbank [dot] co [dot] in |
| Delhi | 1800-425-1747, customercare [at] dhanbank [dot] co [dot] in |
| Durg | 1800-425-1747, customercare [at] dhanbank [dot] co [dot] in |
| Faridabad | 1800-425-1747, customercare [at] dhanbank [dot] co [dot] in |
| Gandhinagar | 1800-425-1747, customercare [at] dhanbank [dot] co [dot] in |
| Ghaziabad | 1800-425-1747, customercare [at] dhanbank [dot] co [dot] in |
| Goa | 1800-425-1747, customercare [at] dhanbank [dot] co [dot] in |
| Greater Noida | 1800-425-1747, customercare [at] dhanbank [dot] co [dot] in |
| Gurgaon | 1800-425-1747, customercare [at] dhanbank [dot] co [dot] in |
| Guwahati | 1800-425-1747, customercare [at] dhanbank [dot] co [dot] in |
| Gwalior | 1800-425-1747, customercare [at] dhanbank [dot] co [dot] in |
| Hyderabad | 1800-425-1747, customercare [at] dhanbank [dot] co [dot] in |
| Indore | 1800-425-1747, customercare [at] dhanbank [dot] co [dot] in |
| Jabalpur | 1800-425-1747, customercare [at] dhanbank [dot] co [dot] in |
| Jaipur | 1800-425-1747, customercare [at] dhanbank [dot] co [dot] in |
| Jalandhar | 1800-425-1747, customercare [at] dhanbank [dot] co [dot] in |
| Jodhpur | 1800-425-1747, customercare [at] dhanbank [dot] co [dot] in |
| Kanpur | 1800-425-1747, customercare [at] dhanbank [dot] co [dot] in |
| Karnal | 1800-425-1747, customercare [at] dhanbank [dot] co [dot] in |
| Kolhapur | 1800-425-1747, customercare [at] dhanbank [dot] co [dot] in |
| Kolkata | 1800-425-1747, customercare [at] dhanbank [dot] co [dot] in |
| Kota | 1800-425-1747, customercare [at] dhanbank [dot] co [dot] in |
| Kozhikode | 1800-425-1747, customercare [at] dhanbank [dot] co [dot] in |
| Lucknow | 1800-425-1747, customercare [at] dhanbank [dot] co [dot] in |
| Ludhiana | 1800-425-1747, customercare [at] dhanbank [dot] co [dot] in |
| Madurai | 1800-425-1747, customercare [at] dhanbank [dot] co [dot] in |
| Meerut | 1800-425-1747, customercare [at] dhanbank [dot] co [dot] in |
| Mehsana | 1800-425-1747, customercare [at] dhanbank [dot] co [dot] in |
| Mohali Sas Nagar | 1800-425-1747, customercare [at] dhanbank [dot] co [dot] in |
| Mumbai | 1800-425-1747, customercare [at] dhanbank [dot] co [dot] in |
| Mussoorie | 1800-425-1747, customercare [at] dhanbank [dot] co [dot] in |
| Nagpur | 1800-425-1747, customercare [at] dhanbank [dot] co [dot] in |
| Nashik | 1800-425-1747, customercare [at] dhanbank [dot] co [dot] in |
| Noida | 1800-425-1747, customercare [at] dhanbank [dot] co [dot] in |
| Noida Extn | 1800-425-1747, customercare [at] dhanbank [dot] co [dot] in |
| Panipat | 1800-425-1747, customercare [at] dhanbank [dot] co [dot] in |
| Patna | 1800-425-1747, customercare [at] dhanbank [dot] co [dot] in |
| Pondicherry | 1800-425-1747, customercare [at] dhanbank [dot] co [dot] in |
| Pune | 1800-425-1747, customercare [at] dhanbank [dot] co [dot] in |
| Raipur | 1800-425-1747, customercare [at] dhanbank [dot] co [dot] in |
| Rajkot | 1800-425-1747, customercare [at] dhanbank [dot] co [dot] in |
| Ranchi | 1800-425-1747, customercare [at] dhanbank [dot] co [dot] in |
| Rohtak | 1800-425-1747, customercare [at] dhanbank [dot] co [dot] in |
| Roorkee | 1800-425-1747, customercare [at] dhanbank [dot] co [dot] in |
| Salem | 1800-425-1747, customercare [at] dhanbank [dot] co [dot] in |
| Shimla | 1800-425-1747, customercare [at] dhanbank [dot] co [dot] in |
| Sonepat | 1800-425-1747, customercare [at] dhanbank [dot] co [dot] in |
| Surat | 1800-425-1747, customercare [at] dhanbank [dot] co [dot] in |
| Trichy | 1800-425-1747, customercare [at] dhanbank [dot] co [dot] in |
| Udaipur | 1800-425-1747, customercare [at] dhanbank [dot] co [dot] in |
| Vadodara | 1800-425-1747, customercare [at] dhanbank [dot] co [dot] in |
| Varanasi | 1800-425-1747, customercare [at] dhanbank [dot] co [dot] in |
| Vijaywada | 1800-425-1747, customercare [at] dhanbank [dot] co [dot] in |
| Vizag | 1800-425-1747, customercare [at] dhanbank [dot] co [dot] in |
| Agra | 7299075082, callcenter [at] cityunionbank [dot] com |
| Ahmedabad | 7299075082, callcenter [at] cityunionbank [dot] com |
| Ambala | 7299075081, callcenter [at] cityunionbank [dot] com |
| Anand | 7299075082, callcenter [at] cityunionbank [dot] com |
| Aurangabad | 7299075082, callcenter [at] cityunionbank [dot] com |
| Bangalore | 7299075082, callcenter [at] cityunionbank [dot] com |
| Bhilai | 7299075082, callcenter [at] cityunionbank [dot] com |
| Bhilwara | 7299075082, callcenter [at] cityunionbank [dot] com |
| Bhiwadi | 7299075082, callcenter [at] cityunionbank [dot] com |
| Bhopal | 7299075082, callcenter [at] cityunionbank [dot] com |
| Bhubaneswar Cuttack | 7299075082, callcenter [at] cityunionbank [dot] com |
| Bikaner | 7299075082, callcenter [at] cityunionbank [dot] com |
| Chandigarh | 7299075081, callcenter [at] cityunionbank [dot] com |
| Chennai | 7299075082, callcenter [at] cityunionbank [dot] com |
| Cochin | 7299075082, callcenter [at] cityunionbank [dot] com |
| Coimbatore | 7299075082, callcenter [at] cityunionbank [dot] com |
| Dehradun | 7299075082, callcenter [at] cityunionbank [dot] com |
| Delhi | 7299075081, callcenter [at] cityunionbank [dot] com |
| Durg | 7299075082, callcenter [at] cityunionbank [dot] com |
| Faridabad | 7299075082, callcenter [at] cityunionbank [dot] com |
| Gandhinagar | 7299075082, callcenter [at] cityunionbank [dot] com |
| Ghaziabad | 7299075082, callcenter [at] cityunionbank [dot] com |
| Goa | 7299075082, callcenter [at] cityunionbank [dot] com |
| Greater Noida | 7299075081, callcenter [at] cityunionbank [dot] com |
| Gurgaon | 7299075081, callcenter [at] cityunionbank [dot] com |
| Guwahati | 7299075082, callcenter [at] cityunionbank [dot] com |
| Gwalior | 7299075082, callcenter [at] cityunionbank [dot] com |
| Hyderabad | 7299075082, callcenter [at] cityunionbank [dot] com |
| Indore | 7299075082, callcenter [at] cityunionbank [dot] com |
| Jabalpur | 7299075082, callcenter [at] cityunionbank [dot] com |
| Jaipur | 7299075082, callcenter [at] cityunionbank [dot] com |
| Jalandhar | 7299075082, callcenter [at] cityunionbank [dot] com |
| Jodhpur | 7299075082, callcenter [at] cityunionbank [dot] com |
| Kanpur | 7299075082, callcenter [at] cityunionbank [dot] com |
| Karnal | 7299075081, callcenter [at] cityunionbank [dot] com |
| Kolhapur | 7299075082, callcenter [at] cityunionbank [dot] com |
| Kolkata | 7299075082, callcenter [at] cityunionbank [dot] com |
| Kota | 7299075082, callcenter [at] cityunionbank [dot] com |
| Kozhikode | 7299075082, callcenter [at] cityunionbank [dot] com |
| Lucknow | 7299075082, callcenter [at] cityunionbank [dot] com |
| Ludhiana | 7299075082, callcenter [at] cityunionbank [dot] com |
| Madurai | 7299075082, callcenter [at] cityunionbank [dot] com |
| Meerut | 7299075082, callcenter [at] cityunionbank [dot] com |
| Mehsana | 7299075082, callcenter [at] cityunionbank [dot] com |
| Mohali Sas Nagar | 7299075082, callcenter [at] cityunionbank [dot] com |
| Mumbai | 7299075082, callcenter [at] cityunionbank [dot] com |
| Mussoorie | 7299075082, callcenter [at] cityunionbank [dot] com |
| Nagpur | 7299075082, callcenter [at] cityunionbank [dot] com |
| Nashik | 7299075082, callcenter [at] cityunionbank [dot] com |
| Noida | 7299075081, callcenter [at] cityunionbank [dot] com |
| Noida Extn | 7299075081, callcenter [at] cityunionbank [dot] com |
| Panipat | 7299075082, callcenter [at] cityunionbank [dot] com |
| Patna | 7299075082, callcenter [at] cityunionbank [dot] com |
| Pondicherry | 7299075082, callcenter [at] cityunionbank [dot] com |
| Pune | 7299075082, callcenter [at] cityunionbank [dot] com |
| Raipur | 7299075082, callcenter [at] cityunionbank [dot] com |
| Rajkot | 7299075082, callcenter [at] cityunionbank [dot] com |
| Ranchi | 7299075082, callcenter [at] cityunionbank [dot] com |
| Rohtak | 7299075082, callcenter [at] cityunionbank [dot] com |
| Roorkee | 7299075082, callcenter [at] cityunionbank [dot] com |
| Salem | 7299075082, callcenter [at] cityunionbank [dot] com |
| Shimla | 7299075082, callcenter [at] cityunionbank [dot] com |
| Sonepat | 7299075081, callcenter [at] cityunionbank [dot] com |
| Surat | 7299075082, callcenter [at] cityunionbank [dot] com |
| Trichy | 7299075082, callcenter [at] cityunionbank [dot] com |
| Udaipur | 7299075082, callcenter [at] cityunionbank [dot] com |
| Vadodara | 7299075082, callcenter [at] cityunionbank [dot] com |
| Varanasi | 7299075082, callcenter [at] cityunionbank [dot] com |
| Vijaywada | 7299075082, callcenter [at] cityunionbank [dot] com |
| Vizag | 7299075082, callcenter [at] cityunionbank [dot] com |
| Agra | |
| Ahmedabad | |
| Ambala | |
| Anand | |
| Aurangabad | |
| Bangalore | |
| Bhilai | |
| Bhilwara | |
| Bhiwadi | |
| Bhopal | |
| Bhubaneswar Cuttack | |
| Bikaner | |
| Chandigarh | |
| Chennai | |
| Cochin | |
| Coimbatore | |
| Dehradun | |
| Delhi | |
| Durg | |
| Faridabad | |
| Gandhinagar | |
| Ghaziabad | |
| Goa | |
| Greater Noida | |
| Gurgaon | |
| Guwahati | |
| Gwalior | |
| Hyderabad | |
| Indore | |
| Jabalpur | |
| Jaipur | |
| Jalandhar | |
| Jodhpur | |
| Kanpur | |
| Karnal | |
| Kolhapur | |
| Kolkata | |
| Kota | |
| Kozhikode | |
| Lucknow | |
| Ludhiana | |
| Madurai | |
| Meerut | |
| Mehsana | |
| Mohali Sas Nagar | |
| Mumbai | |
| Mussoorie | |
| Nagpur | |
| Nashik | |
| Noida | |
| Noida Extn | |
| Panipat | |
| Patna | |
| Pondicherry | |
| Pune | |
| Raipur | |
| Rajkot | |
| Ranchi | |
| Rohtak | |
| Roorkee | |
| Salem | |
| Shimla | |
| Sonepat | |
| Surat | |
| Trichy | |
| Udaipur | |
| Vadodara | |
| Varanasi | |
| Vijaywada | |
| Vizag | |
| Agra | 1800-221-908 |
| Ahmedabad | 1800-221-908 |
| Ambala | 1800-221-908 |
| Anand | 1800-221-908 |
| Aurangabad | 1800-221-908 |
| Bangalore | 1800-221-908 |
| Bhilai | 1800-221-908 |
| Bhilwara | 1800-221-908 |
| Bhiwadi | 1800-221-908 |
| Bhopal | 1800-221-908 |
| Bhubaneswar Cuttack | 1800-221-908 |
| Bikaner | 1800-221-908 |
| Chandigarh | 1800-221-908 |
| Chennai | 1800-221-908 |
| Cochin | 1800-221-908 |
| Coimbatore | 1800-221-908 |
| Dehradun | 1800-221-908 |
| Delhi | 1800-221-908 |
| Durg | 1800-221-908 |
| Faridabad | 1800-221-908 |
| Gandhinagar | 1800-221-908 |
| Ghaziabad | 1800-221-908 |
| Goa | 1800-221-908 |
| Greater Noida | 1800-221-908 |
| Gurgaon | 1800-221-908 |
| Guwahati | 1800-221-908 |
| Gwalior | 1800-221-908 |
| Hyderabad | 1800-221-908 |
| Indore | 1800-221-908 |
| Jabalpur | 1800-221-908 |
| Jaipur | 1800-221-908 |
| Jalandhar | 1800-221-908 |
| Jodhpur | 1800-221-908 |
| Kanpur | 1800-221-908 |
| Karnal | 1800-221-908 |
| Kolhapur | 1800-221-908 |
| Kolkata | 1800-221-908 |
| Kota | 1800-221-908 |
| Kozhikode | 1800-221-908 |
| Lucknow | 1800-221-908 |
| Ludhiana | 1800-221-908 |
| Madurai | 1800-221-908 |
| Meerut | 1800-221-908 |
| Mehsana | 1800-221-908 |
| Mohali Sas Nagar | 1800-221-908 |
| Mumbai | 1800-221-908 |
| Mussoorie | 1800-221-908 |
| Nagpur | 1800-221-908 |
| Nashik | 1800-221-908 |
| Noida | 1800-221-908 |
| Noida Extn | 1800-221-908 |
| Panipat | 1800-221-908 |
| Patna | 1800-221-908 |
| Pondicherry | 1800-221-908 |
| Pune | 1800-221-908 |
| Raipur | 1800-221-908 |
| Rajkot | 1800-221-908 |
| Ranchi | 1800-221-908 |
| Rohtak | 1800-221-908 |
| Roorkee | 1800-221-908 |
| Salem | 1800-221-908 |
| Shimla | 1800-221-908 |
| Sonepat | 1800-221-908 |
| Surat | 1800-221-908 |
| Trichy | 1800-221-908 |
| Udaipur | 1800-221-908 |
| Vadodara | 1800-221-908 |
| Varanasi | 1800-221-908 |
| Vijaywada | 1800-221-908 |
| Vizag | 1800-221-908 |
| Agra | 1800-843-1800 |
| Ahmedabad | 1800-843-1800 |
| Ambala | 1800-843-1800 |
| Anand | 1800-843-1800 |
| Aurangabad | 1800-843-1800 |
| Bangalore | 1800-843-1800 |
| Bhilai | 1800-843-1800 |
| Bhilwara | 1800-843-1800 |
| Bhiwadi | 1800-843-1800 |
| Bhopal | 1800-843-1800 |
| Bhubaneswar Cuttack | 1800-843-1800 |
| Bikaner | 1800-843-1800 |
| Chandigarh | 1800-843-1800 |
| Chennai | 44 |
| Cochin | 1800-843-1800 |
| Coimbatore | 1800-843-1800 |
| Dehradun | 1800-843-1800 |
| Delhi | 011-23955010 |
| Durg | 1800-843-1800 |
| Faridabad | 1800-843-1800 |
| Gandhinagar | 1800-843-1800 |
| Ghaziabad | 1800-843-1800 |
| Goa | 1800-843-1800 |
| Greater Noida | 011-23955010 |
| Gurgaon | 1800-843-1800 |
| Guwahati | 1800-843-1800 |
| Gwalior | 1800-843-1800 |
| Hyderabad | 1800-843-1800 |
| Indore | 1800-843-1800 |
| Jabalpur | 1800-843-1800 |
| Jaipur | 1800-843-1800 |
| Jalandhar | 1800-843-1800 |
| Jodhpur | 1800-843-1800 |
| Kanpur | 1800-843-1800 |
| Karnal | 1800-843-1800 |
| Kolhapur | 1800-843-1800 |
| Kolkata | 0484-2365657 |
| Kota | 1800-843-1800 |
| Kozhikode | 1800-843-1800 |
| Lucknow | 1800-843-1800 |
| Ludhiana | 1800-843-1800 |
| Madurai | 1800-843-1800 |
| Meerut | 1800-843-1800 |
| Mehsana | 1800-843-1800 |
| Mohali Sas Nagar | 1800-843-1800 |
| Mumbai | 022-28257418 |
| Mussoorie | 1800-843-1800 |
| Nagpur | 022-28257418 |
| Nashik | 022-28257418 |
| Noida | 011-23955010 |
| Noida Extn | 011-23955010 |
| Panipat | 1800-843-1800 |
| Patna | 1800-843-1800 |
| Pondicherry | 1800-843-1800 |
| Pune | 1800-843-1800 |
| Raipur | 1800-843-1800 |
| Rajkot | 1800-843-1800 |
| Ranchi | 1800-843-1800 |
| Rohtak | 1800-843-1800 |
| Roorkee | 1800-843-1800 |
| Salem | 44 |
| Shimla | 1800-843-1800 |
| Sonepat | 1800-843-1800 |
| Surat | 1800-843-1800 |
| Trichy | 1800-843-1800 |
| Udaipur | 1800-843-1800 |
| Vadodara | 1800-843-1800 |
| Varanasi | 1800-843-1800 |
| Vijaywada | 1800-843-1800 |
| Vizag | 1800-843-1800 |
| Agra | 1800-425-0585 |
| Ahmedabad | 1800-425-0585 |
| Ambala | 1800-425-0585 |
| Anand | 1800-425-0585 |
| Aurangabad | 1800-425-0585 |
| Bangalore | 1800-425-0585 |
| Bhilai | 1800-425-0585 |
| Bhilwara | 1800-425-0585 |
| Bhiwadi | 1800-425-0585 |
| Bhopal | 1800-425-0585 |
| Bhubaneswar Cuttack | 1800-425-0585 |
| Bikaner | 1800-425-0585 |
| Chandigarh | 1800-425-0585 |
| Chennai | 1800-425-0585 |
| Cochin | 1800-425-0585 |
| Coimbatore | 1800-425-0585 |
| Dehradun | 1800-425-0585 |
| Delhi | 1800-425-0585 |
| Durg | 1800-425-0585 |
| Faridabad | 1800-425-0585 |
| Gandhinagar | 1800-425-0585 |
| Ghaziabad | 1800-425-0585 |
| Goa | 1800-425-0585 |
| Greater Noida | 1800-425-0585 |
| Gurgaon | 1800-425-0585 |
| Guwahati | 1800-425-0585 |
| Gwalior | 1800-425-0585 |
| Hyderabad | 1800-425-0585 |
| Indore | 1800-425-0585 |
| Jabalpur | 1800-425-0585 |
| Jaipur | 1800-425-0585 |
| Jalandhar | 1800-425-0585 |
| Jodhpur | 1800-425-0585 |
| Kanpur | 1800-425-0585 |
| Karnal | 1800-425-0585 |
| Kolhapur | 1800-425-0585 |
| Kolkata | 1800-425-0585 |
| Kota | 1800-425-0585 |
| Kozhikode | 1800-425-0585 |
| Lucknow | 1800-425-0585 |
| Ludhiana | 1800-425-0585 |
| Madurai | 1800-425-0585 |
| Meerut | 1800-425-0585 |
| Mehsana | 1800-425-0585 |
| Mohali Sas Nagar | 1800-425-0585 |
| Mumbai | 1800-425-0585 |
| Mussoorie | 1800-425-0585 |
| Nagpur | 1800-425-0585 |
| Nashik | 1800-425-0585 |
| Noida | 1800-425-0585 |
| Noida Extn | 1800-425-0585 |
| Panipat | 1800-425-0585 |
| Patna | 1800-425-0585 |
| Pondicherry | 1800-425-0585 |
| Pune | 1800-425-0585 |
| Raipur | 1800-425-0585 |
| Rajkot | 1800-425-0585 |
| Ranchi | 1800-425-0585 |
| Rohtak | 1800-425-0585 |
| Roorkee | 1800-425-0585 |
| Salem | 1800-425-0585 |
| Shimla | 1800-425-0585 |
| Sonepat | 1800-425-0585 |
| Surat | 1800-425-0585 |
| Trichy | 1800-425-0585 |
| Udaipur | 1800-425-0585 |
| Vadodara | 1800-425-0585 |
| Varanasi | 1800-425-0585 |
| Vijaywada | 1800-425-0585 |
| Vizag | 1800-425-0585 |
| Agra | 1800-180-2010 |
| Ahmedabad | 1800-180-2010 |
| Ambala | 1800-180-2010 |
| Anand | 1800-180-2010 |
| Aurangabad | 1800-180-2010 |
| Bangalore | 1800-180-2010 |
| Bhilai | 1800-180-2010 |
| Bhilwara | 1800-180-2010 |
| Bhiwadi | 1800-180-2010 |
| Bhopal | 1800-180-2010 |
| Bhubaneswar Cuttack | 1800-180-2010 |
| Bikaner | 1800-180-2010 |
| Chandigarh | 0172-773285 |
| Chennai | 1800-180-2010 |
| Cochin | 1800-180-2010 |
| Coimbatore | 1800-180-2010 |
| Dehradun | 1800-180-2010 |
| Delhi | 1800-180-2010 |
| Durg | 1800-180-2010 |
| Faridabad | 1800-180-2010 |
| Gandhinagar | 1800-180-2010 |
| Ghaziabad | 1800-180-2010 |
| Goa | 1800-180-2010 |
| Greater Noida | 1800-180-2010 |
| Gurgaon | 1800-180-2010 |
| Guwahati | 1800-180-2010 |
| Gwalior | 1800-180-2010 |
| Hyderabad | 1800-180-2010 |
| Indore | 1800-180-2010 |
| Jabalpur | 1800-180-2010 |
| Jaipur | 1800-180-2010 |
| Jalandhar | 1800-180-2010 |
| Jodhpur | 1800-180-2010 |
| Kanpur | 1800-180-2010 |
| Karnal | 1800-180-2010 |
| Kolhapur | 022-28802269 |
| Kolkata | 1800-180-2010 |
| Kota | 1800-180-2010 |
| Kozhikode | 1800-180-2010 |
| Lucknow | 1800-180-2010 |
| Ludhiana | 1800-180-2010 |
| Madurai | 1800-180-2010 |
| Meerut | 1800-180-2010 |
| Mehsana | 1800-180-2010 |
| Mohali Sas Nagar | 1800-180-2010 |
| Mumbai | 022-28802269 |
| Mussoorie | 1800-180-2010 |
| Nagpur | 022-28802269 |
| Nashik | 022-28802269 |
| Noida | 011-23073721 |
| Noida Extn | 011-23073721 |
| Panipat | 1800-180-2010 |
| Patna | 1800-180-2010 |
| Pondicherry | 1800-180-2010 |
| Pune | 1800-180-2010 |
| Raipur | 1800-180-2010 |
| Rajkot | 1800-180-2010 |
| Ranchi | 1800-180-2010 |
| Rohtak | 1800-180-2010 |
| Roorkee | 1800-180-2010 |
| Salem | 1800-180-2010 |
| Shimla | 1800-180-2010 |
| Sonepat | 1800-180-2010 |
| Surat | 1800-180-2010 |
| Trichy | 1800-180-2010 |
| Udaipur | 1800-180-2010 |
| Vadodara | 1800-180-2010 |
| Varanasi | 1800-180-2010 |
| Vijaywada | 1800-180-2010 |
| Vizag | 1800-180-2010 |
| Agra | 1800-425-2407, horls [at] corpbank [dot] co [dot] in |
| Ahmedabad | 1800-425-2407, horls [at] corpbank [dot] co [dot] in |
| Ambala | 1800-425-2407, horls [at] corpbank [dot] co [dot] in |
| Anand | 1800-425-2407, horls [at] corpbank [dot] co [dot] in |
| Aurangabad | 1800-425-2407, horls [at] corpbank [dot] co [dot] in |
| Bangalore | 1800-425-2407, horls [at] corpbank [dot] co [dot] in |
| Bhilai | 1800-425-2407, horls [at] corpbank [dot] co [dot] in |
| Bhilwara | 1800-425-2407, horls [at] corpbank [dot] co [dot] in |
| Bhiwadi | 1800-425-2407, horls [at] corpbank [dot] co [dot] in |
| Bhopal | 1800-425-2407, horls [at] corpbank [dot] co [dot] in |
| Bhubaneswar Cuttack | 1800-425-2407, horls [at] corpbank [dot] co [dot] in |
| Bikaner | 1800-425-2407, horls [at] corpbank [dot] co [dot] in |
| Chandigarh | 1800-425-2407, horls [at] corpbank [dot] co [dot] in |
| Chennai | 1800-425-2407, horls [at] corpbank [dot] co [dot] in |
| Cochin | 1800-425-2407, horls [at] corpbank [dot] co [dot] in |
| Coimbatore | 1800-425-2407, horls [at] corpbank [dot] co [dot] in |
| Dehradun | 1800-425-2407, horls [at] corpbank [dot] co [dot] in |
| Delhi | 1800-425-2407, horls [at] corpbank [dot] co [dot] in |
| Durg | 1800-425-2407, horls [at] corpbank [dot] co [dot] in |
| Faridabad | 1800-425-2407, horls [at] corpbank [dot] co [dot] in |
| Gandhinagar | 1800-425-2407, horls [at] corpbank [dot] co [dot] in |
| Ghaziabad | 1800-425-2407, horls [at] corpbank [dot] co [dot] in |
| Goa | 1800-425-2407, horls [at] corpbank [dot] co [dot] in |
| Greater Noida | 1800-425-2407, horls [at] corpbank [dot] co [dot] in |
| Gurgaon | 1800-425-2407, horls [at] corpbank [dot] co [dot] in |
| Guwahati | 1800-425-2407, horls [at] corpbank [dot] co [dot] in |
| Gwalior | 1800-425-2407, horls [at] corpbank [dot] co [dot] in |
| Hyderabad | 1800-425-2407, horls [at] corpbank [dot] co [dot] in |
| Indore | 1800-425-2407, horls [at] corpbank [dot] co [dot] in |
| Jabalpur | 1800-425-2407, horls [at] corpbank [dot] co [dot] in |
| Jaipur | 1800-425-2407, horls [at] corpbank [dot] co [dot] in |
| Jalandhar | 1800-425-2407, horls [at] corpbank [dot] co [dot] in |
| Jodhpur | 1800-425-2407, horls [at] corpbank [dot] co [dot] in |
| Kanpur | 1800-425-2407, horls [at] corpbank [dot] co [dot] in |
| Karnal | 1800-425-2407, horls [at] corpbank [dot] co [dot] in |
| Kolhapur | 1800-425-2407, horls [at] corpbank [dot] co [dot] in |
| Kolkata | 1800-425-2407, horls [at] corpbank [dot] co [dot] in |
| Kota | 1800-425-2407, horls [at] corpbank [dot] co [dot] in |
| Kozhikode | 1800-425-2407, horls [at] corpbank [dot] co [dot] in |
| Lucknow | 1800-425-2407, horls [at] corpbank [dot] co [dot] in |
| Ludhiana | 1800-425-2407, horls [at] corpbank [dot] co [dot] in |
| Madurai | 1800-425-2407, horls [at] corpbank [dot] co [dot] in |
| Meerut | 1800-425-2407, horls [at] corpbank [dot] co [dot] in |
| Mehsana | 1800-425-2407, horls [at] corpbank [dot] co [dot] in |
| Mohali Sas Nagar | 1800-425-2407, horls [at] corpbank [dot] co [dot] in |
| Mumbai | 1800-425-2407, horls [at] corpbank [dot] co [dot] in |
| Mussoorie | 1800-425-2407, horls [at] corpbank [dot] co [dot] in |
| Nagpur | 1800-425-2407, horls [at] corpbank [dot] co [dot] in |
| Nashik | 1800-425-2407, horls [at] corpbank [dot] co [dot] in |
| Noida | 1800-425-2407, horls [at] corpbank [dot] co [dot] in |
| Noida Extn | 1800-425-2407, horls [at] corpbank [dot] co [dot] in |
| Panipat | 1800-425-2407, horls [at] corpbank [dot] co [dot] in |
| Patna | 1800-425-2407, horls [at] corpbank [dot] co [dot] in |
| Pondicherry | 1800-425-2407, horls [at] corpbank [dot] co [dot] in |
| Pune | 1800-425-2407, horls [at] corpbank [dot] co [dot] in |
| Raipur | 1800-425-2407, horls [at] corpbank [dot] co [dot] in |
| Rajkot | 1800-425-2407, horls [at] corpbank [dot] co [dot] in |
| Ranchi | 1800-425-2407, horls [at] corpbank [dot] co [dot] in |
| Rohtak | 1800-425-2407, horls [at] corpbank [dot] co [dot] in |
| Roorkee | 1800-425-2407, horls [at] corpbank [dot] co [dot] in |
| Salem | 1800-425-2407, horls [at] corpbank [dot] co [dot] in |
| Shimla | 1800-425-2407, horls [at] corpbank [dot] co [dot] in |
| Sonepat | 1800-425-2407, horls [at] corpbank [dot] co [dot] in |
| Surat | 1800-425-2407, horls [at] corpbank [dot] co [dot] in |
| Trichy | 1800-425-2407, horls [at] corpbank [dot] co [dot] in |
| Udaipur | 1800-425-2407, horls [at] corpbank [dot] co [dot] in |
| Vadodara | 1800-425-2407, horls [at] corpbank [dot] co [dot] in |
| Varanasi | 1800-425-2407, horls [at] corpbank [dot] co [dot] in |
| Vijaywada | 1800-425-2407, horls [at] corpbank [dot] co [dot] in |
| Vizag | 1800-425-2407, horls [at] corpbank [dot] co [dot] in |
| Agra | 1800-209-4555 |
| Ahmedabad | 1800-209-4555 |
| Ambala | 1800-209-4555 |
| Anand | 1800-209-4555 |
| Aurangabad | 1800-209-4555 |
| Bangalore | 1800-209-4555 |
| Bhilai | 1800-209-4555 |
| Bhilwara | 1800-209-4555 |
| Bhiwadi | 1800-209-4555 |
| Bhopal | 1800-209-4555 |
| Bhubaneswar Cuttack | 1800-209-4555 |
| Bikaner | 1800-209-4555 |
| Chandigarh | 1800-209-4555 |
| Chennai | 1800-209-4555 |
| Cochin | 1800-209-4555 |
| Coimbatore | 1800-209-4555 |
| Dehradun | 1800-209-4555 |
| Delhi | 1800-209-4555 |
| Durg | 1800-209-4555 |
| Faridabad | 1800-209-4555 |
| Gandhinagar | 1800-209-4555 |
| Ghaziabad | 1800-209-4555 |
| Goa | 1800-209-4555 |
| Greater Noida | 1800-209-4555 |
| Gurgaon | 1800-209-4555 |
| Guwahati | 1800-209-4555 |
| Gwalior | 1800-209-4555 |
| Hyderabad | 1800-209-4555 |
| Indore | 1800-209-4555 |
| Jabalpur | 1800-209-4555 |
| Jaipur | 1800-209-4555 |
| Jalandhar | 1800-209-4555 |
| Jodhpur | 1800-209-4555 |
| Kanpur | 1800-209-4555 |
| Karnal | 1800-209-4555 |
| Kolhapur | 1800-209-4555 |
| Kolkata | 1800-209-4555 |
| Kota | 1800-209-4555 |
| Kozhikode | 1800-209-4555 |
| Lucknow | 1800-209-4555 |
| Ludhiana | 1800-209-4555 |
| Madurai | 1800-209-4555 |
| Meerut | 1800-209-4555 |
| Mehsana | 1800-209-4555 |
| Mohali Sas Nagar | 1800-209-4555 |
| Mumbai | 1800-209-4555 |
| Mussoorie | 1800-209-4555 |
| Nagpur | 1800-209-4555 |
| Nashik | 1800-209-4555 |
| Noida | 1800-209-4555 |
| Noida Extn | 1800-209-4555 |
| Panipat | 1800-209-4555 |
| Patna | 1800-209-4555 |
| Pondicherry | 1800-209-4555 |
| Pune | 1800-209-4555 |
| Raipur | 1800-209-4555 |
| Rajkot | 1800-209-4555 |
| Ranchi | 1800-209-4555 |
| Rohtak | 1800-209-4555 |
| Roorkee | 1800-209-4555 |
| Salem | 1800-209-4555 |
| Shimla | 1800-209-4555 |
| Sonepat | 1800-209-4555 |
| Surat | 1800-209-4555 |
| Trichy | 1800-209-4555 |
| Udaipur | 1800-209-4555 |
| Vadodara | 1800-209-4555 |
| Varanasi | 1800-209-4555 |
| Vijaywada | 1800-209-4555 |
| Vizag | 1800-209-4555 |
| Agra | 1860-266-6601, customer.care [at] db [dot] com |
| Ahmedabad | 079-7101-5000, customer.care [at] db [dot] com |
| Ambala | 1860-266-6601, customer.care [at] db [dot] com |
| Anand | 1860-266-6601, customer.care [at] db [dot] com |
| Aurangabad | 1860-266-6601, customer.care [at] db [dot] com |
| Bangalore | 080-7193-5507, customer.care [at] db [dot] com |
| Bhilai | 1860-266-6601, customer.care [at] db [dot] com |
| Bhilwara | 1860-266-6601, customer.care [at] db [dot] com |
| Bhiwadi | 1860-266-6601, customer.care [at] db [dot] com |
| Bhopal | 1860-266-6601, customer.care [at] db [dot] com |
| Bhubaneswar Cuttack | 1860-266-6601, customer.care [at] db [dot] com |
| Bikaner | 1860-266-6601, customer.care [at] db [dot] com |
| Chandigarh | 1860-266-6601, customer.care [at] db [dot] com |
| Chennai | 044-7130-9696, customer.care [at] db [dot] com |
| Cochin | 1860-266-6601, customer.care [at] db [dot] com |
| Coimbatore | 1860-266-6601, customer.care [at] db [dot] com |
| Dehradun | 1860-266-6601, customer.care [at] db [dot] com |
| Delhi | 011-7110-9600, customer.care [at] db [dot] com |
| Durg | 1860-266-6601, customer.care [at] db [dot] com |
| Faridabad | 1860-266-6601, customer.care [at] db [dot] com |
| Gandhinagar | 079-7101-5000, customer.care [at] db [dot] com |
| Ghaziabad | 1860-266-6601, customer.care [at] db [dot] com |
| Goa | 1860-266-6601, customer.care [at] db [dot] com |
| Greater Noida | 011-7110-9600, customer.care [at] db [dot] com |
| Gurgaon | 0124-713-8100, customer.care [at] db [dot] com |
| Guwahati | 1860-266-6601, customer.care [at] db [dot] com |
| Gwalior | 1860-266-6601, customer.care [at] db [dot] com |
| Hyderabad | 1860-266-6601, customer.care [at] db [dot] com |
| Indore | 1860-266-6601, customer.care [at] db [dot] com |
| Jabalpur | 1860-266-6601, customer.care [at] db [dot] com |
| Jaipur | 1860-266-6601, customer.care [at] db [dot] com |
| Jalandhar | 1860-266-6601, customer.care [at] db [dot] com |
| Jodhpur | 1860-266-6601, customer.care [at] db [dot] com |
| Kanpur | 1860-266-6601, customer.care [at] db [dot] com |
| Karnal | 1860-266-6601, customer.care [at] db [dot] com |
| Kolhapur | 1860-266-6601, customer.care [at] db [dot] com |
| Kolkata | 033-7100-9614, customer.care [at] db [dot] com |
| Kota | 1860-266-6601, customer.care [at] db [dot] com |
| Kozhikode | 1860-266-6601, customer.care [at] db [dot] com |
| Lucknow | 1860-266-6601, customer.care [at] db [dot] com |
| Ludhiana | 1860-266-6601, customer.care [at] db [dot] com |
| Madurai | 1860-266-6601, customer.care [at] db [dot] com |
| Meerut | 1860-266-6601, customer.care [at] db [dot] com |
| Mehsana | 1860-266-6601, customer.care [at] db [dot] com |
| Mohali Sas Nagar | 1860-266-6601, customer.care [at] db [dot] com |
| Mumbai | 1860-266-6601, customer.care [at] db [dot] com |
| Mussoorie | 1860-266-6601, customer.care [at] db [dot] com |
| Nagpur | 1860-266-6601, customer.care [at] db [dot] com |
| Nashik | 1860-266-6601, customer.care [at] db [dot] com |
| Noida | 011-7110-9600, customer.care [at] db [dot] com |
| Noida Extn | 011-7110-9600, customer.care [at] db [dot] com |
| Panipat | 1860-266-6601, customer.care [at] db [dot] com |
| Patna | 1860-266-6601, customer.care [at] db [dot] com |
| Pondicherry | 1860-266-6601, customer.care [at] db [dot] com |
| Pune | 020-7124-9000, customer.care [at] db [dot] com |
| Raipur | 1860-266-6601, customer.care [at] db [dot] com |
| Rajkot | 1860-266-6601, customer.care [at] db [dot] com |
| Ranchi | 1860-266-6601, customer.care [at] db [dot] com |
| Rohtak | 1860-266-6601, customer.care [at] db [dot] com |
| Roorkee | 1860-266-6601, customer.care [at] db [dot] com |
| Salem | 044-7130-9696, customer.care [at] db [dot] com |
| Shimla | 1860-266-6601, customer.care [at] db [dot] com |
| Sonepat | 1860-266-6601, customer.care [at] db [dot] com |
| Surat | 1860-266-6601, customer.care [at] db [dot] com |
| Trichy | 1860-266-6601, customer.care [at] db [dot] com |
| Udaipur | 1860-266-6601, customer.care [at] db [dot] com |
| Vadodara | 1860-266-6601, customer.care [at] db [dot] com |
| Varanasi | 1860-266-6601, customer.care [at] db [dot] com |
| Vijaywada | 1860-266-6601, customer.care [at] db [dot] com |
| Vizag | 1860-266-6601, customer.care [at] db [dot] com |
| Agra | 1800-209-5363, customercare [at] dcbbank [dot] com |
| Ahmedabad | 1800-209-5363, customercare [at] dcbbank [dot] com |
| Ambala | 1800-209-5363, customercare [at] dcbbank [dot] com |
| Anand | 1800-209-5363, customercare [at] dcbbank [dot] com |
| Aurangabad | 1800-209-5363, customercare [at] dcbbank [dot] com |
| Bangalore | 1800-209-5363, customercare [at] dcbbank [dot] com |
| Bhilai | 1800-209-5363, customercare [at] dcbbank [dot] com |
| Bhilwara | 1800-209-5363, customercare [at] dcbbank [dot] com |
| Bhiwadi | 1800-209-5363, customercare [at] dcbbank [dot] com |
| Bhopal | 1800-209-5363, customercare [at] dcbbank [dot] com |
| Bhubaneswar Cuttack | 1800-209-5363, customercare [at] dcbbank [dot] com |
| Bikaner | 1800-209-5363, customercare [at] dcbbank [dot] com |
| Chandigarh | 1800-209-5363, customercare [at] dcbbank [dot] com |
| Chennai | 1800-209-5363, customercare [at] dcbbank [dot] com |
| Cochin | 1800-209-5363, customercare [at] dcbbank [dot] com |
| Coimbatore | 1800-209-5363, customercare [at] dcbbank [dot] com |
| Dehradun | 1800-209-5363, customercare [at] dcbbank [dot] com |
| Delhi | 1800-209-5363, customercare [at] dcbbank [dot] com |
| Durg | 1800-209-5363, customercare [at] dcbbank [dot] com |
| Faridabad | 1800-209-5363, customercare [at] dcbbank [dot] com |
| Gandhinagar | 1800-209-5363, customercare [at] dcbbank [dot] com |
| Ghaziabad | 1800-209-5363, customercare [at] dcbbank [dot] com |
| Goa | 1800-209-5363, customercare [at] dcbbank [dot] com |
| Greater Noida | 1800-209-5363, customercare [at] dcbbank [dot] com |
| Gurgaon | 1800-209-5363, customercare [at] dcbbank [dot] com |
| Guwahati | 1800-209-5363, customercare [at] dcbbank [dot] com |
| Gwalior | 1800-209-5363, customercare [at] dcbbank [dot] com |
| Hyderabad | 1800-209-5363, customercare [at] dcbbank [dot] com |
| Indore | 1800-209-5363, customercare [at] dcbbank [dot] com |
| Jabalpur | 1800-209-5363, customercare [at] dcbbank [dot] com |
| Jaipur | 1800-209-5363, customercare [at] dcbbank [dot] com |
| Jalandhar | 1800-209-5363, customercare [at] dcbbank [dot] com |
| Jodhpur | 1800-209-5363, customercare [at] dcbbank [dot] com |
| Kanpur | 1800-209-5363, customercare [at] dcbbank [dot] com |
| Karnal | 1800-209-5363, customercare [at] dcbbank [dot] com |
| Kolhapur | 1800-209-5363, customercare [at] dcbbank [dot] com |
| Kolkata | 1800-209-5363, customercare [at] dcbbank [dot] com |
| Kota | 1800-209-5363, customercare [at] dcbbank [dot] com |
| Kozhikode | 1800-209-5363, customercare [at] dcbbank [dot] com |
| Lucknow | 1800-209-5363, customercare [at] dcbbank [dot] com |
| Ludhiana | 1800-209-5363, customercare [at] dcbbank [dot] com |
| Madurai | 1800-209-5363, customercare [at] dcbbank [dot] com |
| Meerut | 1800-209-5363, customercare [at] dcbbank [dot] com |
| Mehsana | 1800-209-5363, customercare [at] dcbbank [dot] com |
| Mohali Sas Nagar | 1800-209-5363, customercare [at] dcbbank [dot] com |
| Mumbai | 1800-209-5363, customercare [at] dcbbank [dot] com |
| Mussoorie | 1800-209-5363, customercare [at] dcbbank [dot] com |
| Nagpur | 1800-209-5363, customercare [at] dcbbank [dot] com |
| Nashik | 1800-209-5363, customercare [at] dcbbank [dot] com |
| Noida | 1800-209-5363, customercare [at] dcbbank [dot] com |
| Noida Extn | 1800-209-5363, customercare [at] dcbbank [dot] com |
| Panipat | 1800-209-5363, customercare [at] dcbbank [dot] com |
| Patna | 1800-209-5363, customercare [at] dcbbank [dot] com |
| Pondicherry | 1800-209-5363, customercare [at] dcbbank [dot] com |
| Pune | 1800-209-5363, customercare [at] dcbbank [dot] com |
| Raipur | 1800-209-5363, customercare [at] dcbbank [dot] com |
| Rajkot | 1800-209-5363, customercare [at] dcbbank [dot] com |
| Ranchi | 1800-209-5363, customercare [at] dcbbank [dot] com |
| Rohtak | 1800-209-5363, customercare [at] dcbbank [dot] com |
| Roorkee | 1800-209-5363, customercare [at] dcbbank [dot] com |
| Salem | 1800-209-5363, customercare [at] dcbbank [dot] com |
| Shimla | 1800-209-5363, customercare [at] dcbbank [dot] com |
| Sonepat | 1800-209-5363, customercare [at] dcbbank [dot] com |
| Surat | 1800-209-5363, customercare [at] dcbbank [dot] com |
| Trichy | 1800-209-5363, customercare [at] dcbbank [dot] com |
| Udaipur | 1800-209-5363, customercare [at] dcbbank [dot] com |
| Vadodara | 1800-209-5363, customercare [at] dcbbank [dot] com |
| Varanasi | 1800-209-5363, customercare [at] dcbbank [dot] com |
| Vijaywada | 1800-209-5363, customercare [at] dcbbank [dot] com |
| Vizag | 1800-209-5363, customercare [at] dcbbank [dot] com |
| Agra | 1800-425-2233 |
| Ahmedabad | 1800-425-2233 |
| Ambala | 1800-425-2233 |
| Anand | 1800-425-2233 |
| Aurangabad | 1800-425-2233 |
| Bangalore | 1800-425-2233 |
| Bhilai | 1800-425-2233 |
| Bhilwara | 1800-425-2233 |
| Bhiwadi | 1800-425-2233 |
| Bhopal | 1800-425-2233 |
| Bhubaneswar Cuttack | 1800-425-2233 |
| Bikaner | 1800-425-2233 |
| Chandigarh | 1800-425-2233 |
| Chennai | 1800-425-2233 |
| Cochin | 1800-425-2233 |
| Coimbatore | 1800-425-2233 |
| Dehradun | 1800-425-2233 |
| Delhi | 1800-425-2233 |
| Durg | 1800-425-2233 |
| Faridabad | 1800-425-2233 |
| Gandhinagar | 1800-425-2233 |
| Ghaziabad | 1800-425-2233 |
| Goa | 1800-425-2233 |
| Greater Noida | 1800-425-2233 |
| Gurgaon | 1800-425-2233 |
| Guwahati | 1800-425-2233 |
| Gwalior | 1800-425-2233 |
| Hyderabad | 1800-425-2233 |
| Indore | 1800-425-2233 |
| Jabalpur | 1800-425-2233 |
| Jaipur | 1800-425-2233 |
| Jalandhar | 1800-425-2233 |
| Jodhpur | 1800-425-2233 |
| Kanpur | 1800-425-2233 |
| Karnal | 1800-425-2233 |
| Kolhapur | 1800-425-2233 |
| Kolkata | 1800-425-2233 |
| Kota | 1800-425-2233 |
| Kozhikode | 1800-425-2233 |
| Lucknow | 1800-425-2233 |
| Ludhiana | 1800-425-2233 |
| Madurai | 1800-425-2233 |
| Meerut | 1800-425-2233 |
| Mehsana | 1800-425-2233 |
| Mohali Sas Nagar | 1800-425-2233 |
| Mumbai | 1800-425-2233 |
| Mussoorie | 1800-425-2233 |
| Nagpur | 1800-425-2233 |
| Nashik | 1800-425-2233 |
| Noida | 1800-425-2233 |
| Noida Extn | 1800-425-2233 |
| Panipat | 1800-425-2233 |
| Patna | 1800-425-2233 |
| Pondicherry | 1800-425-2233 |
| Pune | 1800-425-2233 |
| Raipur | 1800-425-2233 |
| Rajkot | 1800-425-2233 |
| Ranchi | 1800-425-2233 |
| Rohtak | 1800-425-2233 |
| Roorkee | 1800-425-2233 |
| Salem | 1800-425-2233 |
| Shimla | 1800-425-2233 |
| Sonepat | 1800-425-2233 |
| Surat | 1800-425-2233 |
| Trichy | 1800-425-2233 |
| Udaipur | 1800-425-2233 |
| Vadodara | 1800-425-2233 |
| Varanasi | 1800-425-2233 |
| Vijaywada | 1800-425-2233 |
| Vizag | 1800-425-2233 |
| Agra | 0562 - 2158816 |
| Ambala | 1800-180-1235 |
| Anand | 1800-180-1235 |
| Aurangabad | 1800-180-1235 |
| Bangalore | 080 - 25808905 |
| Bhilai | 1800-180-1235 |
| Bhilwara | 1800-180-1235 |
| Bhiwadi | 1800-180-1235 |
| Bhopal | 1800-180-1235 |
| Bhubaneswar Cuttack | 1800-180-1235 |
| Bikaner | 1800-180-1235 |
| Chandigarh | 0172 - 2704386 |
| Chennai | 044 - 28498899 |
| Cochin | 1800-180-1235 |
| Coimbatore | 1800-180-1235 |
| Dehradun | 1800-180-1235 |
| Delhi | 011 - 28751536 |
| Durg | 1800-180-1235 |
| Faridabad | 1800-180-1235 |
| Gandhinagar | |
| Ghaziabad | 1800-180-1235 |
| Goa | 1800-180-1235 |
| Greater Noida | 011 - 28751536 |
| Gurgaon | 1800-180-1235 |
| Guwahati | 1800-180-1235 |
| Gwalior | 1800-180-1235 |
| Hyderabad | 040 - 23351 - 233 |
| Indore | 1800-180-1235 |
| Jabalpur | 1800-180-1235 |
| Jaipur | 1800-180-1235 |
| Jalandhar | 1800-180-1235 |
| Jodhpur | 1800-180-1235 |
| Kanpur | 1800-180-1235 |
| Karnal | 1800-180-1235 |
| Kolhapur | 1800-180-1235 |
| Kolkata | 1800-180-1235 |
| Kota | 1800-180-1235 |
| Kozhikode | 1800-180-1235 |
| Lucknow | 0522 - 2305764 |
| Ludhiana | 1800-180-1235 |
| Madurai | 1800-180-1235 |
| Meerut | 1800-180-1235 |
| Mehsana | 1800-180-1235 |
| Mohali Sas Nagar | 1800-180-1235 |
| Mumbai | 022 - 43434646 |
| Mussoorie | 1800-180-1235 |
| Nagpur | 022 - 43434646 |
| Nashik | 022 - 43434646 |
| Noida | 011 - 28751536 |
| Noida Extn | 011 - 28751536 |
| Panipat | 1800-180-1235 |
| Patna | 1800-180-1235 |
| Pondicherry | 1800-180-1235 |
| Pune | 020 - 25676464 |
| Raipur | 1800-180-1235 |
| Rajkot | 1800-180-1235 |
| Ranchi | 1800-180-1235 |
| Rohtak | 1800-180-1235 |
| Roorkee | 1800-180-1235 |
| Salem | 044 - 28498899 |
| Shimla | 1800-180-1235 |
| Sonepat | 1800-180-1235 |
| Surat | 1800-180-1235 |
| Trichy | 1800-180-1235 |
| Udaipur | 1800-180-1235 |
| Vadodara | 1800-180-1235 |
| Varanasi | 1800-180-1235 |
| Vijaywada | 1800-180-1235 |
| Vizag | 1800-180-1235 |
| Agra | 1800-123-8040, customercare [at] rblbank [dot] com |
| Ahmedabad | 1800-123-8040, customercare [at] rblbank [dot] com |
| Ambala | 1800-123-8040, customercare [at] rblbank [dot] com |
| Anand | 1800-123-8040, customercare [at] rblbank [dot] com |
| Aurangabad | 1800-123-8040, customercare [at] rblbank [dot] com |
| Bangalore | 1800-123-8040, customercare [at] rblbank [dot] com |
| Bhilai | 1800-123-8040, customercare [at] rblbank [dot] com |
| Bhilwara | 1800-123-8040, customercare [at] rblbank [dot] com |
| Bhiwadi | 1800-123-8040, customercare [at] rblbank [dot] com |
| Bhopal | 1800-123-8040, customercare [at] rblbank [dot] com |
| Bhubaneswar Cuttack | 1800-123-8040, customercare [at] rblbank [dot] com |
| Bikaner | 1800-123-8040, customercare [at] rblbank [dot] com |
| Chandigarh | 1800-123-8040, customercare [at] rblbank [dot] com |
| Chennai | 1800-123-8040, customercare [at] rblbank [dot] com |
| Cochin | 1800-123-8040, customercare [at] rblbank [dot] com |
| Coimbatore | 1800-123-8040, customercare [at] rblbank [dot] com |
| Dehradun | 1800-123-8040, customercare [at] rblbank [dot] com |
| Delhi | 1800-123-8040, customercare [at] rblbank [dot] com |
| Durg | 1800-123-8040, customercare [at] rblbank [dot] com |
| Faridabad | 1800-123-8040, customercare [at] rblbank [dot] com |
| Gandhinagar | 1800-123-8040, customercare [at] rblbank [dot] com |
| Ghaziabad | 1800-123-8040, customercare [at] rblbank [dot] com |
| Goa | 1800-123-8040, customercare [at] rblbank [dot] com |
| Greater Noida | 1800-123-8040, customercare [at] rblbank [dot] com |
| Gurgaon | 1800-123-8040, customercare [at] rblbank [dot] com |
| Guwahati | 1800-123-8040, customercare [at] rblbank [dot] com |
| Gwalior | 1800-123-8040, customercare [at] rblbank [dot] com |
| Hyderabad | 1800-123-8040, customercare [at] rblbank [dot] com |
| Indore | 1800-123-8040, customercare [at] rblbank [dot] com |
| Jabalpur | 1800-123-8040, customercare [at] rblbank [dot] com |
| Jaipur | 1800-123-8040, customercare [at] rblbank [dot] com |
| Jalandhar | 1800-123-8040, customercare [at] rblbank [dot] com |
| Jodhpur | 1800-123-8040, customercare [at] rblbank [dot] com |
| Kanpur | 1800-123-8040, customercare [at] rblbank [dot] com |
| Karnal | 1800-123-8040, customercare [at] rblbank [dot] com |
| Kolhapur | 1800-123-8040, customercare [at] rblbank [dot] com |
| Kolkata | 1800-123-8040, customercare [at] rblbank [dot] com |
| Kota | 1800-123-8040, customercare [at] rblbank [dot] com |
| Kozhikode | 1800-123-8040, customercare [at] rblbank [dot] com |
| Lucknow | 1800-123-8040, customercare [at] rblbank [dot] com |
| Ludhiana | 1800-123-8040, customercare [at] rblbank [dot] com |
| Madurai | 1800-123-8040, customercare [at] rblbank [dot] com |
| Meerut | 1800-123-8040, customercare [at] rblbank [dot] com |
| Mehsana | 1800-123-8040, customercare [at] rblbank [dot] com |
| Mohali Sas Nagar | 1800-123-8040, customercare [at] rblbank [dot] com |
| Mumbai | 1800-123-8040, customercare [at] rblbank [dot] com |
| Mussoorie | 1800-123-8040, customercare [at] rblbank [dot] com |
| Nagpur | 1800-123-8040, customercare [at] rblbank [dot] com |
| Nashik | 1800-123-8040, customercare [at] rblbank [dot] com |
| Noida | 1800-123-8040, customercare [at] rblbank [dot] com |
| Noida Extn | 1800-123-8040, customercare [at] rblbank [dot] com |
| Panipat | 1800-123-8040, customercare [at] rblbank [dot] com |
| Patna | 1800-123-8040, customercare [at] rblbank [dot] com |
| Pondicherry | 1800-123-8040, customercare [at] rblbank [dot] com |
| Pune | 1800-123-8040, customercare [at] rblbank [dot] com |
| Raipur | 1800-123-8040, customercare [at] rblbank [dot] com |
| Rajkot | 1800-123-8040, customercare [at] rblbank [dot] com |
| Ranchi | 1800-123-8040, customercare [at] rblbank [dot] com |
| Rohtak | 1800-123-8040, customercare [at] rblbank [dot] com |
| Roorkee | 1800-123-8040, customercare [at] rblbank [dot] com |
| Salem | 1800-123-8040, customercare [at] rblbank [dot] com |
| Shimla | 1800-123-8040, customercare [at] rblbank [dot] com |
| Sonepat | 1800-123-8040, customercare [at] rblbank [dot] com |
| Surat | 1800-123-8040, customercare [at] rblbank [dot] com |
| Trichy | 1800-123-8040, customercare [at] rblbank [dot] com |
| Udaipur | 1800-123-8040, customercare [at] rblbank [dot] com |
| Vadodara | 1800-123-8040, customercare [at] rblbank [dot] com |
| Varanasi | 1800-123-8040, customercare [at] rblbank [dot] com |
| Vijaywada | 1800-123-8040, customercare [at] rblbank [dot] com |
| Vizag | 1800-123-8040, customercare [at] rblbank [dot] com |
| Agra | 1800-425-7733 |
| Ahmedabad | 1800-425-7733 |
| Ambala | 1800-425-7733 |
| Anand | 1800-425-7733 |
| Aurangabad | 1800-425-7733 |
| Bangalore | 1800-425-7733 |
| Bhilai | 1800-425-7733 |
| Bhilwara | 1800-425-7733 |
| Bhiwadi | 1800-425-7733 |
| Bhopal | 1800-425-7733 |
| Bhubaneswar Cuttack | 1800-425-7733 |
| Bikaner | 1800-425-7733 |
| Chandigarh | 1800-425-7733 |
| Chennai | 1800-425-7733 |
| Cochin | 1800-425-7733 |
| Coimbatore | 1800-425-7733 |
| Dehradun | 1800-425-7733 |
| Delhi | 1800-425-7733 |
| Durg | 1800-425-7733 |
| Faridabad | 1800-425-7733 |
| Gandhinagar | 1800-425-7733 |
| Ghaziabad | 1800-425-7733 |
| Goa | 1800-425-7733 |
| Greater Noida | 1800-425-7733 |
| Gurgaon | 1800-425-7733 |
| Guwahati | 1800-425-7733 |
| Gwalior | 1800-425-7733 |
| Hyderabad | 1800-425-7733 |
| Indore | 1800-425-7733 |
| Jabalpur | 1800-425-7733 |
| Jaipur | 1800-425-7733 |
| Jalandhar | 1800-425-7733 |
| Jodhpur | 1800-425-7733 |
| Kanpur | 1800-425-7733 |
| Karnal | 1800-425-7733 |
| Kolhapur | 1800-425-7733 |
| Kolkata | 1800-425-7733 |
| Kota | 1800-425-7733 |
| Kozhikode | 1800-425-7733 |
| Lucknow | 1800-425-7733 |
| Ludhiana | 1800-425-7733 |
| Madurai | 1800-425-7733 |
| Meerut | 1800-425-7733 |
| Mehsana | 1800-425-7733 |
| Mohali Sas Nagar | 1800-425-7733 |
| Mumbai | 1800-425-7733 |
| Mussoorie | 1800-425-7733 |
| Nagpur | 1800-425-7733 |
| Nashik | 1800-425-7733 |
| Noida | 1800-425-7733 |
| Noida Extn | 1800-425-7733 |
| Panipat | 1800-425-7733 |
| Patna | 1800-425-7733 |
| Pondicherry | 1800-425-7733 |
| Pune | 1800-425-7733 |
| Raipur | 1800-425-7733 |
| Rajkot | 1800-425-7733 |
| Ranchi | 1800-425-7733 |
| Rohtak | 1800-425-7733 |
| Roorkee | 1800-425-7733 |
| Salem | 1800-425-7733 |
| Shimla | 1800-425-7733 |
| Sonepat | 1800-425-7733 |
| Surat | 1800-425-7733 |
| Trichy | 1800-425-7733 |
| Udaipur | 1800-425-7733 |
| Vadodara | 1800-425-7733 |
| Varanasi | 1800-425-7733 |
| Vijaywada | 1800-425-7733 |
| Vizag | 1800-425-7733 |
| Agra | 1800-103-0123, customercare.calcutta [at] ucobank [dot] co [dot] in |
| Ahmedabad | 1800-103-0123, customercare.calcutta [at] ucobank [dot] co [dot] in |
| Ambala | 1800-103-0123, customercare.calcutta [at] ucobank [dot] co [dot] in |
| Anand | 1800-103-0123, customercare.calcutta [at] ucobank [dot] co [dot] in |
| Aurangabad | 1800-103-0123, customercare.calcutta [at] ucobank [dot] co [dot] in |
| Bangalore | 1800-103-0123, customercare.calcutta [at] ucobank [dot] co [dot] in |
| Bhilai | 1800-103-0123, customercare.calcutta [at] ucobank [dot] co [dot] in |
| Bhilwara | 1800-103-0123, customercare.calcutta [at] ucobank [dot] co [dot] in |
| Bhiwadi | 1800-103-0123, customercare.calcutta [at] ucobank [dot] co [dot] in |
| Bhopal | 1800-103-0123, customercare.calcutta [at] ucobank [dot] co [dot] in |
| Bhubaneswar Cuttack | 1800-103-0123, customercare.calcutta [at] ucobank [dot] co [dot] in |
| Bikaner | 1800-103-0123, customercare.calcutta [at] ucobank [dot] co [dot] in |
| Chandigarh | 1800-103-0123, customercare.calcutta [at] ucobank [dot] co [dot] in |
| Chennai | 1800-103-0123, customercare.calcutta [at] ucobank [dot] co [dot] in |
| Cochin | 1800-103-0123, customercare.calcutta [at] ucobank [dot] co [dot] in |
| Coimbatore | 1800-103-0123, customercare.calcutta [at] ucobank [dot] co [dot] in |
| Dehradun | 1800-103-0123, customercare.calcutta [at] ucobank [dot] co [dot] in |
| Delhi | 1800-103-0123, customercare.calcutta [at] ucobank [dot] co [dot] in |
| Durg | 1800-103-0123, customercare.calcutta [at] ucobank [dot] co [dot] in |
| Faridabad | 1800-103-0123, customercare.calcutta [at] ucobank [dot] co [dot] in |
| Gandhinagar | 1800-103-0123, customercare.calcutta [at] ucobank [dot] co [dot] in |
| Ghaziabad | 1800-103-0123, customercare.calcutta [at] ucobank [dot] co [dot] in |
| Goa | 1800-103-0123, customercare.calcutta [at] ucobank [dot] co [dot] in |
| Greater Noida | 1800-103-0123, customercare.calcutta [at] ucobank [dot] co [dot] in |
| Gurgaon | 1800-103-0123, customercare.calcutta [at] ucobank [dot] co [dot] in |
| Guwahati | 1800-103-0123, customercare.calcutta [at] ucobank [dot] co [dot] in |
| Gwalior | 1800-103-0123, customercare.calcutta [at] ucobank [dot] co [dot] in |
| Hyderabad | 1800-103-0123, customercare.calcutta [at] ucobank [dot] co [dot] in |
| Indore | 1800-103-0123, customercare.calcutta [at] ucobank [dot] co [dot] in |
| Jabalpur | 1800-103-0123, customercare.calcutta [at] ucobank [dot] co [dot] in |
| Jaipur | 1800-103-0123, customercare.calcutta [at] ucobank [dot] co [dot] in |
| Jalandhar | 1800-103-0123, customercare.calcutta [at] ucobank [dot] co [dot] in |
| Jodhpur | 1800-103-0123, customercare.calcutta [at] ucobank [dot] co [dot] in |
| Kanpur | 1800-103-0123, customercare.calcutta [at] ucobank [dot] co [dot] in |
| Karnal | 1800-103-0123, customercare.calcutta [at] ucobank [dot] co [dot] in |
| Kolhapur | 1800-103-0123, customercare.calcutta [at] ucobank [dot] co [dot] in |
| Kolkata | 1800-103-0123, customercare.calcutta [at] ucobank [dot] co [dot] in |
| Kota | 1800-103-0123, customercare.calcutta [at] ucobank [dot] co [dot] in |
| Kozhikode | 1800-103-0123, customercare.calcutta [at] ucobank [dot] co [dot] in |
| Lucknow | 1800-103-0123, customercare.calcutta [at] ucobank [dot] co [dot] in |
| Ludhiana | 1800-103-0123, customercare.calcutta [at] ucobank [dot] co [dot] in |
| Madurai | 1800-103-0123, customercare.calcutta [at] ucobank [dot] co [dot] in |
| Meerut | 1800-103-0123, customercare.calcutta [at] ucobank [dot] co [dot] in |
| Mehsana | 1800-103-0123, customercare.calcutta [at] ucobank [dot] co [dot] in |
| Mohali Sas Nagar | 1800-103-0123, customercare.calcutta [at] ucobank [dot] co [dot] in |
| Mumbai | 1800-103-0123, customercare.calcutta [at] ucobank [dot] co [dot] in |
| Mussoorie | 1800-103-0123, customercare.calcutta [at] ucobank [dot] co [dot] in |
| Nagpur | 1800-103-0123, customercare.calcutta [at] ucobank [dot] co [dot] in |
| Nashik | 1800-103-0123, customercare.calcutta [at] ucobank [dot] co [dot] in |
| Noida | 1800-103-0123, customercare.calcutta [at] ucobank [dot] co [dot] in |
| Noida Extn | 1800-103-0123, customercare.calcutta [at] ucobank [dot] co [dot] in |
| Panipat | 1800-103-0123, customercare.calcutta [at] ucobank [dot] co [dot] in |
| Patna | 1800-103-0123, customercare.calcutta [at] ucobank [dot] co [dot] in |
| Pondicherry | 1800-103-0123, customercare.calcutta [at] ucobank [dot] co [dot] in |
| Pune | 1800-103-0123, customercare.calcutta [at] ucobank [dot] co [dot] in |
| Raipur | 1800-103-0123, customercare.calcutta [at] ucobank [dot] co [dot] in |
| Rajkot | 1800-103-0123, customercare.calcutta [at] ucobank [dot] co [dot] in |
| Ranchi | 1800-103-0123, customercare.calcutta [at] ucobank [dot] co [dot] in |
| Rohtak | 1800-103-0123, customercare.calcutta [at] ucobank [dot] co [dot] in |
| Roorkee | 1800-103-0123, customercare.calcutta [at] ucobank [dot] co [dot] in |
| Salem | 1800-103-0123, customercare.calcutta [at] ucobank [dot] co [dot] in |
| Shimla | 1800-103-0123, customercare.calcutta [at] ucobank [dot] co [dot] in |
| Sonepat | 1800-103-0123, customercare.calcutta [at] ucobank [dot] co [dot] in |
| Surat | 1800-103-0123, customercare.calcutta [at] ucobank [dot] co [dot] in |
| Trichy | 1800-103-0123, customercare.calcutta [at] ucobank [dot] co [dot] in |
| Udaipur | 1800-103-0123, customercare.calcutta [at] ucobank [dot] co [dot] in |
| Vadodara | 1800-103-0123, customercare.calcutta [at] ucobank [dot] co [dot] in |
| Varanasi | 1800-103-0123, customercare.calcutta [at] ucobank [dot] co [dot] in |
| Vijaywada | 1800-103-0123, customercare.calcutta [at] ucobank [dot] co [dot] in |
| Vizag | 1800-103-0123, customercare.calcutta [at] ucobank [dot] co [dot] in |
| Agra | 1800-425-0426 |
| Ahmedabad | 1800-425-0426 |
| Ambala | 1800-425-0426 |
| Anand | 1800-425-0426 |
| Aurangabad | 1800-425-0426 |
| Bangalore | 080-27832081 |
| Bhilai | 1800-425-0426 |
| Bhilwara | 1800-425-0426 |
| Bhiwadi | 1800-425-0426 |
| Bhopal | 1800-425-0426 |
| Bhubaneswar Cuttack | 1800-425-0426 |
| Bikaner | 1800-425-0426 |
| Chandigarh | 1800-425-0426 |
| Chennai | 044-42031543 |
| Cochin | 1800-425-0426 |
| Coimbatore | 1800-425-0426 |
| Dehradun | 1800-425-0426 |
| Delhi | 011-22304533 |
| Durg | 1800-425-0426 |
| Faridabad | 1800-425-0426 |
| Gandhinagar | 1800-425-0426 |
| Ghaziabad | 1800-425-0426 |
| Goa | 1800-425-0426 |
| Greater Noida | 011-22304533 |
| Gurgaon | 1800-425-0426 |
| Guwahati | 1800-425-0426 |
| Gwalior | 1800-425-0426 |
| Hyderabad | 040-27766467 |
| Indore | 1800-425-0426 |
| Jabalpur | 1800-425-0426 |
| Jaipur | 1800-425-0426 |
| Jalandhar | 1800-425-0426 |
| Jodhpur | 1800-425-0426 |
| Kanpur | 1800-425-0426 |
| Karnal | 1800-425-0426 |
| Kolhapur | 1800-425-0426 |
| Kolkata | 1800-425-0426 |
| Kota | 1800-425-0426 |
| Kozhikode | 1800-425-0426 |
| Lucknow | 1800-425-0426 |
| Ludhiana | 1800-425-0426 |
| Madurai | 1800-425-0426 |
| Meerut | 1800-425-0426 |
| Mehsana | 1800-425-0426 |
| Mohali Sas Nagar | 1800-425-0426 |
| Mumbai | 022-27669021 |
| Mussoorie | 1800-425-0426 |
| Nagpur | 022-27669021 |
| Nashik | 022-27669021 |
| Noida | 011-22304533 |
| Noida Extn | 011-22304533 |
| Panipat | 1800-425-0426 |
| Patna | 1800-425-0426 |
| Pondicherry | 1800-425-0426 |
| Pune | 1800-425-0426 |
| Raipur | 1800-425-0426 |
| Rajkot | 1800-425-0426 |
| Ranchi | 1800-425-0426 |
| Rohtak | 1800-425-0426 |
| Roorkee | 1800-425-0426 |
| Salem | 044-42031543 |
| Shimla | 1800-425-0426 |
| Sonepat | 1800-425-0426 |
| Surat | 1800-425-0426 |
| Trichy | 1800-425-0426 |
| Udaipur | 1800-425-0426 |
| Vadodara | 1800-425-0426 |
| Varanasi | 1800-425-0426 |
| Vijaywada | 1800-425-0426 |
| Vizag | 1800-425-0426 |
| Agra | |
| Ahmedabad | |
| Ambala | |
| Anand | |
| Aurangabad | |
| Bangalore | |
| Bhilai | |
| Bhilwara | |
| Bhiwadi | |
| Bhopal | |
| Bhubaneswar Cuttack | |
| Bikaner | |
| Chandigarh | |
| Chennai | |
| Cochin | |
| Coimbatore | |
| Dehradun | |
| Delhi | |
| Durg | |
| Faridabad | |
| Gandhinagar | |
| Ghaziabad | |
| Goa | |
| Greater Noida | |
| Gurgaon | |
| Guwahati | |
| Gwalior | |
| Hyderabad | |
| Indore | |
| Jabalpur | |
| Jaipur | |
| Jalandhar | |
| Jodhpur | |
| Kanpur | |
| Karnal | |
| Kolhapur | |
| Kolkata | |
| Kota | |
| Kozhikode | |
| Lucknow | |
| Ludhiana | |
| Madurai | |
| Meerut | |
| Mehsana | |
| Mohali Sas Nagar | |
| Mumbai | |
| Mussoorie | |
| Nagpur | |
| Nashik | |
| Noida | |
| Noida Extn | |
| Panipat | |
| Patna | |
| Pondicherry | |
| Pune | |
| Raipur | |
| Rajkot | |
| Ranchi | |
| Rohtak | |
| Roorkee | |
| Salem | |
| Shimla | |
| Sonepat | |
| Surat | |
| Trichy | |
| Udaipur | |
| Vadodara | |
| Varanasi | |
| Vijaywada | |
| Vizag | |
| Agra | |
| Ahmedabad | |
| Ambala | |
| Anand | |
| Aurangabad | |
| Bangalore | |
| Bhilai | |
| Bhilwara | |
| Bhiwadi | |
| Bhopal | |
| Bhubaneswar Cuttack | |
| Bikaner | |
| Chandigarh | |
| Chennai | |
| Cochin | |
| Coimbatore | |
| Dehradun | |
| Delhi | |
| Durg | |
| Faridabad | |
| Gandhinagar | |
| Ghaziabad | |
| Goa | |
| Greater Noida | |
| Gurgaon | |
| Guwahati | |
| Gwalior | |
| Hyderabad | |
| Indore | |
| Jabalpur | |
| Jaipur | |
| Jalandhar | |
| Jodhpur | |
| Kanpur | |
| Karnal | |
| Kolhapur | |
| Kolkata | |
| Kota | |
| Kozhikode | |
| Lucknow | |
| Ludhiana | |
| Madurai | |
| Meerut | |
| Mehsana | |
| Mohali Sas Nagar | |
| Mumbai | |
| Mussoorie | |
| Nagpur | |
| Nashik | |
| Noida | |
| Noida Extn | |
| Panipat | |
| Patna | |
| Pondicherry | |
| Pune | |
| Raipur | |
| Rajkot | |
| Ranchi | |
| Rohtak | |
| Roorkee | |
| Salem | |
| Shimla | |
| Sonepat | |
| Surat | |
| Trichy | |
| Udaipur | |
| Vadodara | |
| Varanasi | |
| Vijaywada | |
| Vizag | |
| Agra | |
| Ahmedabad | |
| Ambala | |
| Anand | |
| Aurangabad | |
| Bangalore | |
| Bhilai | |
| Bhilwara | |
| Bhiwadi | |
| Bhopal | |
| Bhubaneswar Cuttack | |
| Bikaner | |
| Chandigarh | |
| Chennai | |
| Cochin | |
| Coimbatore | |
| Dehradun | |
| Delhi | |
| Durg | |
| Faridabad | |
| Gandhinagar | |
| Ghaziabad | |
| Goa | |
| Greater Noida | |
| Gurgaon | |
| Guwahati | |
| Gwalior | |
| Hyderabad | |
| Indore | |
| Jabalpur | |
| Jaipur | |
| Jalandhar | |
| Jodhpur | |
| Kanpur | |
| Karnal | |
| Kolhapur | |
| Kolkata | |
| Kota | |
| Kozhikode | |
| Lucknow | |
| Ludhiana | |
| Madurai | |
| Meerut | |
| Mehsana | |
| Mohali Sas Nagar | |
| Mumbai | |
| Mussoorie | |
| Nagpur | |
| Nashik | |
| Noida | |
| Noida Extn | |
| Panipat | |
| Patna | |
| Pondicherry | |
| Pune | |
| Raipur | |
| Rajkot | |
| Ranchi | |
| Rohtak | |
| Roorkee | |
| Salem | |
| Shimla | |
| Sonepat | |
| Surat | |
| Trichy | |
| Udaipur | |
| Vadodara | |
| Varanasi | |
| Vijaywada | |
| Vizag | |
| Agra | |
| Ahmedabad | |
| Ambala | |
| Anand | |
| Aurangabad | |
| Bangalore | |
| Bhilai | |
| Bhilwara | |
| Bhiwadi | |
| Bhopal | |
| Bhubaneswar Cuttack | |
| Bikaner | |
| Chandigarh | |
| Chennai | |
| Cochin | |
| Coimbatore | |
| Dehradun | |
| Delhi | |
| Durg | |
| Faridabad | |
| Gandhinagar | |
| Ghaziabad | |
| Goa | |
| Greater Noida | |
| Gurgaon | |
| Guwahati | |
| Gwalior | |
| Hyderabad | |
| Indore | |
| Jabalpur | |
| Jaipur | |
| Jalandhar | |
| Jodhpur | |
| Kanpur | |
| Karnal | |
| Kolhapur | |
| Kolkata | |
| Kota | |
| Kozhikode | |
| Lucknow | |
| Ludhiana | |
| Madurai | |
| Meerut | |
| Mehsana | |
| Mohali Sas Nagar | |
| Mumbai | |
| Mussoorie | |
| Nagpur | |
| Nashik | |
| Noida | |
| Noida Extn | |
| Panipat | |
| Patna | |
| Pondicherry | |
| Pune | |
| Raipur | |
| Rajkot | |
| Ranchi | |
| Rohtak | |
| Roorkee | |
| Salem | |
| Shimla | |
| Sonepat | |
| Surat | |
| Trichy | |
| Udaipur | |
| Vadodara | |
| Varanasi | |
| Vijaywada | |
| Vizag | |
| Gurgaon | 05946-2501520 |
| Goa | 05946-2501520 |
| Ghaziabad | 05946-2501520 |
| Gandhinagar | 05946-2501520 |
| Faridabad | 05946-2501520 |
| Durg | 05946-2501520 |
| Delhi | 05946-2501520 |
| Dehradun | 05946-2501520 |
| Coimbatore | 05946-2501520 |
| Cochin | 05946-2501520 |
| Chennai | 05946-2501520 |
| Chandigarh | 05946-2501520 |
| Bikaner | 05946-2501520 |
| Bhubaneswar Cuttack | 05946-2501520 |
| Bhopal | 05946-2501520 |
| Bhiwadi | 05946-2501520 |
| Bhilwara | 05946-2501520 |
| Bhilai | 05946-2501520 |
| Bangalore | 05946-2501520 |
| Aurangabad | 05946-2501520 |
| Anand | 05946-2501520 |
| Ambala | 05946-2501520 |
| Ahmedabad | 05946-2501520 |
| Agra | 1800-258-8181, loans [at] bandhanbank [dot] com |
| Agra | 1800-103-6001 |
| Ahmedabad | 1800-103-6001 |
| Ambala | 1800-103-6001 |
| Anand | 1800-103-6001 |
| Aurangabad | 1800-103-6001 |
| Bangalore | 1800-103-6001 |
| Bhilai | 1800-103-6001 |
| Bhilwara | 1800-103-6001 |
| Bhiwadi | 1800-103-6001 |
| Bhopal | 1800-103-6001 |
| Bhubaneswar Cuttack | 1800-103-6001 |
| Bikaner | 1800-103-6001 |
| Chandigarh | 1800-103-6001 |
| Chennai | 1800-103-6001 |
| Cochin | 1800-103-6001 |
| Coimbatore | 1800-103-6001 |
| Dehradun | 1800-103-6001 |
| Delhi | 1800-103-6001 |
| Durg | 1800-103-6001 |
| Faridabad | 1800-103-6001 |
| Gandhinagar | 1800-103-6001 |
| Ghaziabad | 1800-103-6001 |
| Goa | 1800-103-6001 |
| Greater Noida | 1800-103-6001 |
| Gurgaon | 1800-103-6001 |
| Guwahati | 1800-103-6001 |
| Gwalior | 1800-103-6001 |
| Hyderabad | 1800-103-6001 |
| Indore | 1800-103-6001 |
| Jabalpur | 1800-103-6001 |
| Jaipur | 1800-103-6001 |
| Jalandhar | 1800-103-6001 |
| Jodhpur | 1800-103-6001 |
| Kanpur | 1800-103-6001 |
| Karnal | 1800-103-6001 |
| Kolhapur | 1800-103-6001 |
| Kolkata | 1800-103-6001 |
| Kota | 1800-103-6001 |
| Kozhikode | 1800-103-6001 |
| Lucknow | 1800-103-6001 |
| Ludhiana | 1800-103-6001 |
| Madurai | 1800-103-6001 |
| Meerut | 1800-103-6001 |
| Mehsana | 1800-103-6001 |
| Mohali Sas Nagar | 1800-103-6001 |
| Mumbai | 1800-103-6001 |
| Mussoorie | 1800-103-6001 |
| Nagpur | 1800-103-6001 |
| Nashik | 1800-103-6001 |
| Noida | 1800-103-6001 |
| Noida Extn | 1800-103-6001 |
| Panipat | 1800-103-6001 |
| Patna | 1800-103-6001 |
| Pondicherry | 1800-103-6001 |
| Pune | 1800-103-6001 |
| Raipur | 1800-103-6001 |
| Rajkot | 1800-103-6001 |
| Ranchi | 1800-103-6001 |
| Rohtak | 1800-103-6001 |
| Roorkee | 1800-103-6001 |
| Salem | 1800-103-6001 |
| Shimla | 1800-103-6001 |
| Sonepat | 1800-103-6001 |
| Surat | 1800-103-6001 |
| Trichy | 1800-103-6001 |
| Udaipur | 1800-103-6001 |
| Vadodara | 1800-103-6001 |
| Varanasi | 1800-103-6001 |
| Vijaywada | 1800-103-6001 |
| Vizag | 1800-103-6001 |
| Agra | |
| Ahmedabad | |
| Ambala | |
| Anand | |
| Aurangabad | |
| Bangalore | |
| Bhilai | |
| Bhilwara | |
| Bhiwadi | |
| Bhopal | |
| Bhubaneswar Cuttack | |
| Bikaner | |
| Chandigarh | |
| Chennai | |
| Cochin | |
| Coimbatore | |
| Dehradun | |
| Delhi | |
| Durg | |
| Faridabad | |
| Gandhinagar | |
| Ghaziabad | |
| Goa | |
| Greater Noida | |
| Gurgaon | |
| Guwahati | |
| Gwalior | |
| Hyderabad | |
| Indore | |
| Jabalpur | |
| Jaipur | |
| Jalandhar | |
| Jodhpur | |
| Kanpur | |
| Karnal | |
| Kolhapur | |
| Kolkata | |
| Kota | |
| Kozhikode | |
| Lucknow | |
| Ludhiana | |
| Madurai | |
| Meerut | |
| Mehsana | |
| Mohali Sas Nagar | |
| Mumbai | |
| Mussoorie | |
| Nagpur | |
| Nashik | |
| Noida | |
| Noida Extn | |
| Panipat | |
| Patna | |
| Pondicherry | |
| Pune | |
| Raipur | |
| Rajkot | |
| Ranchi | |
| Rohtak | |
| Roorkee | |
| Salem | |
| Shimla | |
| Sonepat | |
| Surat | |
| Trichy | |
| Udaipur | |
| Vadodara | |
| Varanasi | |
| Vijaywada | |
| Vizag | |
| Agra | 1800-209-6060, customercare [at] tatacapital [dot] com |
| Ahmedabad | 1800-209-6060, customercare [at] tatacapital [dot] com |
| Ambala | 1800-209-6060, customercare [at] tatacapital [dot] com |
| Anand | 1800-209-6060, customercare [at] tatacapital [dot] com |
| Aurangabad | 1800-209-6060, customercare [at] tatacapital [dot] com |
| Bangalore | 1800-209-6060, customercare [at] tatacapital [dot] com |
| Bhilai | 1800-209-6060, customercare [at] tatacapital [dot] com |
| Bhilwara | 1800-209-6060, customercare [at] tatacapital [dot] com |
| Bhiwadi | 1800-209-6060, customercare [at] tatacapital [dot] com |
| Bhopal | 1800-209-6060, customercare [at] tatacapital [dot] com |
| Bhubaneswar Cuttack | 1800-209-6060, customercare [at] tatacapital [dot] com |
| Bikaner | 1800-209-6060, customercare [at] tatacapital [dot] com |
| Chandigarh | 1800-209-6060, customercare [at] tatacapital [dot] com |
| Chennai | 1800-209-6060, customercare [at] tatacapital [dot] com |
| Cochin | 1800-209-6060, customercare [at] tatacapital [dot] com |
| Coimbatore | 1800-209-6060, customercare [at] tatacapital [dot] com |
| Dehradun | 1800-209-6060, customercare [at] tatacapital [dot] com |
| Delhi | 1800-209-6060, customercare [at] tatacapital [dot] com |
| Durg | 1800-209-6060, customercare [at] tatacapital [dot] com |
| Faridabad | 1800-209-6060, customercare [at] tatacapital [dot] com |
| Gandhinagar | 1800-209-6060, customercare [at] tatacapital [dot] com |
| Ghaziabad | 1800-209-6060, customercare [at] tatacapital [dot] com |
| Goa | 1800-209-6060, customercare [at] tatacapital [dot] com |
| Greater Noida | 1800-209-6060, customercare [at] tatacapital [dot] com |
| Gurgaon | 1800-209-6060, customercare [at] tatacapital [dot] com |
| Guwahati | 1800-209-6060, customercare [at] tatacapital [dot] com |
| Gwalior | 1800-209-6060, customercare [at] tatacapital [dot] com |
| Hyderabad | 1800-209-6060, customercare [at] tatacapital [dot] com |
| Indore | 1800-209-6060, customercare [at] tatacapital [dot] com |
| Jabalpur | 1800-209-6060, customercare [at] tatacapital [dot] com |
| Jaipur | 1800-209-6060, customercare [at] tatacapital [dot] com |
| Jalandhar | 1800-209-6060, customercare [at] tatacapital [dot] com |
| Jodhpur | 1800-209-6060, customercare [at] tatacapital [dot] com |
| Kanpur | 1800-209-6060, customercare [at] tatacapital [dot] com |
| Karnal | 1800-209-6060, customercare [at] tatacapital [dot] com |
| Kolhapur | 1800-209-6060, customercare [at] tatacapital [dot] com |
| Kolkata | 1800-209-6060, customercare [at] tatacapital [dot] com |
| Kota | 1800-209-6060, customercare [at] tatacapital [dot] com |
| Kozhikode | 1800-209-6060, customercare [at] tatacapital [dot] com |
| Lucknow | 1800-209-6060, customercare [at] tatacapital [dot] com |
| Ludhiana | 1800-209-6060, customercare [at] tatacapital [dot] com |
| Madurai | 1800-209-6060, customercare [at] tatacapital [dot] com |
| Meerut | 1800-209-6060, customercare [at] tatacapital [dot] com |
| Mehsana | 1800-209-6060, customercare [at] tatacapital [dot] com |
| Mohali Sas Nagar | 1800-209-6060, customercare [at] tatacapital [dot] com |
| Mumbai | 1800-209-6060, customercare [at] tatacapital [dot] com |
| Mussoorie | 1800-209-6060, customercare [at] tatacapital [dot] com |
| Nagpur | 1800-209-6060, customercare [at] tatacapital [dot] com |
| Nashik | 1800-209-6060, customercare [at] tatacapital [dot] com |
| Noida | 1800-209-6060, customercare [at] tatacapital [dot] com |
| Noida Extn | 1800-209-6060, customercare [at] tatacapital [dot] com |
| Panipat | 1800-209-6060, customercare [at] tatacapital [dot] com |
| Patna | 1800-209-6060, customercare [at] tatacapital [dot] com |
| Pondicherry | 1800-209-6060, customercare [at] tatacapital [dot] com |
| Pune | 1800-209-6060, customercare [at] tatacapital [dot] com |
| Raipur | 1800-209-6060, customercare [at] tatacapital [dot] com |
| Rajkot | 1800-209-6060, customercare [at] tatacapital [dot] com |
| Ranchi | 1800-209-6060, customercare [at] tatacapital [dot] com |
| Rohtak | 1800-209-6060, customercare [at] tatacapital [dot] com |
| Roorkee | 1800-209-6060, customercare [at] tatacapital [dot] com |
| Salem | 1800-209-6060, customercare [at] tatacapital [dot] com |
| Shimla | 1800-209-6060, customercare [at] tatacapital [dot] com |
| Sonepat | 1800-209-6060, customercare [at] tatacapital [dot] com |
| Surat | 1800-209-6060, customercare [at] tatacapital [dot] com |
| Trichy | 1800-209-6060, customercare [at] tatacapital [dot] com |
| Udaipur | 1800-209-6060, customercare [at] tatacapital [dot] com |
| Vadodara | 1800-209-6060, customercare [at] tatacapital [dot] com |
| Varanasi | 1800-209-6060, customercare [at] tatacapital [dot] com |
| Vijaywada | 1800-209-6060, customercare [at] tatacapital [dot] com |
| Vizag | 1800-209-6060, customercare [at] tatacapital [dot] com |
| Agra | |
| Ahmedabad | |
| Ambala | |
| Anand | |
| Aurangabad | |
| Bangalore | |
| Bhilai | |
| Bhilwara | |
| Bhiwadi | |
| Bhopal | |
| Bhubaneswar Cuttack | |
| Bikaner | |
| Chandigarh | |
| Chennai | |
| Cochin | |
| Coimbatore | |
| Dehradun | |
| Delhi | |
| Durg | |
| Faridabad | |
| Gandhinagar | |
| Ghaziabad | |
| Goa | |
| Greater Noida | |
| Gurgaon | |
| Guwahati | |
| Gwalior | |
| Hyderabad | |
| Indore | |
| Jabalpur | |
| Jaipur | |
| Jalandhar | |
| Jodhpur | |
| Kanpur | |
| Karnal | |
| Kolhapur | |
| Kolkata | |
| Kota | |
| Kozhikode | |
| Lucknow | |
| Ludhiana | |
| Madurai | |
| Meerut | |
| Mehsana | |
| Mohali Sas Nagar | |
| Mumbai | |
| Mussoorie | |
| Nagpur | |
| Nashik | |
| Noida | |
| Noida Extn | |
| Panipat | |
| Patna | |
| Pondicherry | |
| Pune | |
| Raipur | |
| Rajkot | |
| Ranchi | |
| Rohtak | |
| Roorkee | |
| Salem | |
| Shimla | |
| Sonepat | |
| Surat | |
| Trichy | |
| Udaipur | |
| Vadodara | |
| Varanasi | |
| Vijaywada | |
| Vizag | |
| Agra | 020-39575152, personalloans1 [at] bajajfinserv [dot] in |
| Ahmedabad | 020-39575152, personalloans1 [at] bajajfinserv [dot] in |
| Ambala | 020-39575152, personalloans1 [at] bajajfinserv [dot] in |
| Anand | 020-39575152, personalloans1 [at] bajajfinserv [dot] in |
| Aurangabad | 020-39575152, personalloans1 [at] bajajfinserv [dot] in |
| Bangalore | 020-39575152, personalloans1 [at] bajajfinserv [dot] in |
| Bhilai | 020-39575152, personalloans1 [at] bajajfinserv [dot] in |
| Bhilwara | 020-39575152, personalloans1 [at] bajajfinserv [dot] in |
| Bhiwadi | 020-39575152, personalloans1 [at] bajajfinserv [dot] in |
| Bhopal | 020-39575152, personalloans1 [at] bajajfinserv [dot] in |
| Bhubaneswar Cuttack | 020-39575152, personalloans1 [at] bajajfinserv [dot] in |
| Bikaner | 020-39575152, personalloans1 [at] bajajfinserv [dot] in |
| Chandigarh | 020-39575152, personalloans1 [at] bajajfinserv [dot] in |
| Chennai | 020-39575152, personalloans1 [at] bajajfinserv [dot] in |
| Cochin | 020-39575152, personalloans1 [at] bajajfinserv [dot] in |
| Coimbatore | 020-39575152, personalloans1 [at] bajajfinserv [dot] in |
| Dehradun | 020-39575152, personalloans1 [at] bajajfinserv [dot] in |
| Delhi | 020-39575152, personalloans1 [at] bajajfinserv [dot] in |
| Durg | 020-39575152, personalloans1 [at] bajajfinserv [dot] in |
| Faridabad | 020-39575152, personalloans1 [at] bajajfinserv [dot] in |
| Gandhinagar | 020-39575152, personalloans1 [at] bajajfinserv [dot] in |
| Ghaziabad | 020-39575152, personalloans1 [at] bajajfinserv [dot] in |
| Goa | 020-39575152, personalloans1 [at] bajajfinserv [dot] in |
| Greater Noida | 020-39575152, personalloans1 [at] bajajfinserv [dot] in |
| Gurgaon | 020-39575152, personalloans1 [at] bajajfinserv [dot] in |
| Guwahati | 020-39575152, personalloans1 [at] bajajfinserv [dot] in |
| Gwalior | 020-39575152, personalloans1 [at] bajajfinserv [dot] in |
| Hyderabad | 020-39575152, personalloans1 [at] bajajfinserv [dot] in |
| Indore | 020-39575152, personalloans1 [at] bajajfinserv [dot] in |
| Jabalpur | 020-39575152, personalloans1 [at] bajajfinserv [dot] in |
| Jaipur | 020-39575152, personalloans1 [at] bajajfinserv [dot] in |
| Jalandhar | 020-39575152, personalloans1 [at] bajajfinserv [dot] in |
| Jodhpur | 020-39575152, personalloans1 [at] bajajfinserv [dot] in |
| Kanpur | 020-39575152, personalloans1 [at] bajajfinserv [dot] in |
| Karnal | 020-39575152, personalloans1 [at] bajajfinserv [dot] in |
| Kolhapur | 020-39575152, personalloans1 [at] bajajfinserv [dot] in |
| Kolkata | 020-39575152, personalloans1 [at] bajajfinserv [dot] in |
| Kota | 020-39575152, personalloans1 [at] bajajfinserv [dot] in |
| Kozhikode | 020-39575152, personalloans1 [at] bajajfinserv [dot] in |
| Lucknow | 020-39575152, personalloans1 [at] bajajfinserv [dot] in |
| Ludhiana | 020-39575152, personalloans1 [at] bajajfinserv [dot] in |
| Madurai | 020-39575152, personalloans1 [at] bajajfinserv [dot] in |
| Meerut | 020-39575152, personalloans1 [at] bajajfinserv [dot] in |
| Mehsana | 020-39575152, personalloans1 [at] bajajfinserv [dot] in |
| Mohali Sas Nagar | 020-39575152, personalloans1 [at] bajajfinserv [dot] in |
| Mumbai | 020-39575152, personalloans1 [at] bajajfinserv [dot] in |
| Mussoorie | 020-39575152, personalloans1 [at] bajajfinserv [dot] in |
| Nagpur | 020-39575152, personalloans1 [at] bajajfinserv [dot] in |
| Nashik | 020-39575152, personalloans1 [at] bajajfinserv [dot] in |
| Noida | 020-39575152, personalloans1 [at] bajajfinserv [dot] in |
| Noida Extn | 020-39575152, personalloans1 [at] bajajfinserv [dot] in |
| Panipat | 020-39575152, personalloans1 [at] bajajfinserv [dot] in |
| Patna | 020-39575152, personalloans1 [at] bajajfinserv [dot] in |
| Pondicherry | 020-39575152, personalloans1 [at] bajajfinserv [dot] in |
| Pune | 020-39575152, personalloans1 [at] bajajfinserv [dot] in |
| Raipur | 020-39575152, personalloans1 [at] bajajfinserv [dot] in |
| Rajkot | 020-39575152, personalloans1 [at] bajajfinserv [dot] in |
| Ranchi | 020-39575152, personalloans1 [at] bajajfinserv [dot] in |
| Rohtak | 020-39575152, personalloans1 [at] bajajfinserv [dot] in |
| Roorkee | 020-39575152, personalloans1 [at] bajajfinserv [dot] in |
| Salem | 020-39575152, personalloans1 [at] bajajfinserv [dot] in |
| Shimla | 020-39575152, personalloans1 [at] bajajfinserv [dot] in |
| Sonepat | 020-39575152, personalloans1 [at] bajajfinserv [dot] in |
| Surat | 020-39575152, personalloans1 [at] bajajfinserv [dot] in |
| Trichy | 020-39575152, personalloans1 [at] bajajfinserv [dot] in |
| Udaipur | 020-39575152, personalloans1 [at] bajajfinserv [dot] in |
| Vadodara | 020-39575152, personalloans1 [at] bajajfinserv [dot] in |
| Varanasi | 020-39575152, personalloans1 [at] bajajfinserv [dot] in |
| Vijaywada | 020-39575152, personalloans1 [at] bajajfinserv [dot] in |
| Vizag | 020-39575152, personalloans1 [at] bajajfinserv [dot] in |
| Agra | 05946-2501520 |
| Greater Noida | 05946-2501520 |
| Guwahati | 05946-2501520 |
| Gwalior | 05946-2501520 |
| Indore | 05946-2501520 |
| Hyderabad | 05946-2501520 |
| Jaipur | 05946-2501520 |
| Jabalpur | 05946-2501520 |
| Jalandhar | 05946-2501520 |
| Jodhpur | 05946-2501520 |
| Kanpur | 05946-2501520 |
| Kolhapur | 05946-2501520 |
| Karnal | 05946-2501520 |
| Kolkata | 05946-2501520 |
| Kota | 05946-2501520 |
| Kozhikode | 05946-2501520 |
| Lucknow | 05946-2501520 |
| Madurai | 05946-2501520 |
| Ludhiana | 05946-2501520 |
| Agra | 1800-3002-3202, customercare [at] magma [dot] co [dot] in |
| Ahmedabad | 1800-3002-3202, customercare [at] magma [dot] co [dot] in |
| Ambala | 1800-3002-3202, customercare [at] magma [dot] co [dot] in |
| Anand | 1800-3002-3202, customercare [at] magma [dot] co [dot] in |
| Aurangabad | 1800-3002-3202, customercare [at] magma [dot] co [dot] in |
| Bangalore | 1800-3002-3202, customercare [at] magma [dot] co [dot] in |
| Bhilai | 1800-3002-3202, customercare [at] magma [dot] co [dot] in |
| Bhilwara | 1800-3002-3202, customercare [at] magma [dot] co [dot] in |
| Bhiwadi | 1800-3002-3202, customercare [at] magma [dot] co [dot] in |
| Bhopal | 1800-3002-3202, customercare [at] magma [dot] co [dot] in |
| Bhubaneswar Cuttack | 1800-3002-3202, customercare [at] magma [dot] co [dot] in |
| Bikaner | 1800-3002-3202, customercare [at] magma [dot] co [dot] in |
| Chandigarh | 1800-3002-3202, customercare [at] magma [dot] co [dot] in |
| Chennai | 1800-3002-3202, customercare [at] magma [dot] co [dot] in |
| Cochin | 1800-3002-3202, customercare [at] magma [dot] co [dot] in |
| Coimbatore | 1800-3002-3202, customercare [at] magma [dot] co [dot] in |
| Dehradun | 1800-3002-3202, customercare [at] magma [dot] co [dot] in |
| Delhi | 1800-3002-3202, customercare [at] magma [dot] co [dot] in |
| Durg | 1800-3002-3202, customercare [at] magma [dot] co [dot] in |
| Faridabad | 1800-3002-3202, customercare [at] magma [dot] co [dot] in |
| Gandhinagar | 1800-3002-3202, customercare [at] magma [dot] co [dot] in |
| Ghaziabad | 1800-3002-3202, customercare [at] magma [dot] co [dot] in |
| Goa | 1800-3002-3202, customercare [at] magma [dot] co [dot] in |
| Greater Noida | 1800-3002-3202, customercare [at] magma [dot] co [dot] in |
| Gurgaon | 1800-3002-3202, customercare [at] magma [dot] co [dot] in |
| Guwahati | 1800-3002-3202, customercare [at] magma [dot] co [dot] in |
| Gwalior | 1800-3002-3202, customercare [at] magma [dot] co [dot] in |
| Hyderabad | 1800-3002-3202, customercare [at] magma [dot] co [dot] in |
| Indore | 1800-3002-3202, customercare [at] magma [dot] co [dot] in |
| Jabalpur | 1800-3002-3202, customercare [at] magma [dot] co [dot] in |
| Jaipur | 1800-3002-3202, customercare [at] magma [dot] co [dot] in |
| Jalandhar | 1800-3002-3202, customercare [at] magma [dot] co [dot] in |
| Jodhpur | 1800-3002-3202, customercare [at] magma [dot] co [dot] in |
| Kanpur | 1800-3002-3202, customercare [at] magma [dot] co [dot] in |
| Karnal | 1800-3002-3202, customercare [at] magma [dot] co [dot] in |
| Kolhapur | 1800-3002-3202, customercare [at] magma [dot] co [dot] in |
| Kolkata | 1800-3002-3202, customercare [at] magma [dot] co [dot] in |
| Kota | 1800-3002-3202, customercare [at] magma [dot] co [dot] in |
| Kozhikode | 1800-3002-3202, customercare [at] magma [dot] co [dot] in |
| Lucknow | 1800-3002-3202, customercare [at] magma [dot] co [dot] in |
| Ludhiana | 1800-3002-3202, customercare [at] magma [dot] co [dot] in |
| Madurai | 1800-3002-3202, customercare [at] magma [dot] co [dot] in |
| Meerut | 1800-3002-3202, customercare [at] magma [dot] co [dot] in |
| Mehsana | 1800-3002-3202, customercare [at] magma [dot] co [dot] in |
| Mohali Sas Nagar | 1800-3002-3202, customercare [at] magma [dot] co [dot] in |
| Mumbai | 1800-3002-3202, customercare [at] magma [dot] co [dot] in |
| Mussoorie | 1800-3002-3202, customercare [at] magma [dot] co [dot] in |
| Nagpur | 1800-3002-3202, customercare [at] magma [dot] co [dot] in |
| Nashik | 1800-3002-3202, customercare [at] magma [dot] co [dot] in |
| Noida | 1800-3002-3202, customercare [at] magma [dot] co [dot] in |
| Noida Extn | 1800-3002-3202, customercare [at] magma [dot] co [dot] in |
| Panipat | 1800-3002-3202, customercare [at] magma [dot] co [dot] in |
| Patna | 1800-3002-3202, customercare [at] magma [dot] co [dot] in |
| Pondicherry | 1800-3002-3202, customercare [at] magma [dot] co [dot] in |
| Pune | 1800-3002-3202, customercare [at] magma [dot] co [dot] in |
| Raipur | 1800-3002-3202, customercare [at] magma [dot] co [dot] in |
| Rajkot | 1800-3002-3202, customercare [at] magma [dot] co [dot] in |
| Ranchi | 1800-3002-3202, customercare [at] magma [dot] co [dot] in |
| Rohtak | 1800-3002-3202, customercare [at] magma [dot] co [dot] in |
| Roorkee | 1800-3002-3202, customercare [at] magma [dot] co [dot] in |
| Salem | 1800-3002-3202, customercare [at] magma [dot] co [dot] in |
| Shimla | 1800-3002-3202, customercare [at] magma [dot] co [dot] in |
| Sonepat | 1800-3002-3202, customercare [at] magma [dot] co [dot] in |
| Surat | 1800-3002-3202, customercare [at] magma [dot] co [dot] in |
| Trichy | 1800-3002-3202, customercare [at] magma [dot] co [dot] in |
| Udaipur | 1800-3002-3202, customercare [at] magma [dot] co [dot] in |
| Vadodara | 1800-3002-3202, customercare [at] magma [dot] co [dot] in |
| Varanasi | 1800-3002-3202, customercare [at] magma [dot] co [dot] in |
| Vijaywada | 1800-3002-3202, customercare [at] magma [dot] co [dot] in |
| Vizag | 1800-3002-3202, customercare [at] magma [dot] co [dot] in |
| Ahmedabad | 1800-258-8181, loans [at] bandhanbank [dot] com |
| Ambala | 1800-258-8181, loans [at] bandhanbank [dot] com |
| Anand | 1800-258-8181, loans [at] bandhanbank [dot] com |
| Aurangabad | 1800-258-8181, loans [at] bandhanbank [dot] com |
| Bangalore | 1800-258-8181, loans [at] bandhanbank [dot] com |
| Bhilai | 1800-258-8181, loans [at] bandhanbank [dot] com |
| Bhilwara | 1800-258-8181, loans [at] bandhanbank [dot] com |
| Bhiwadi | 1800-258-8181, loans [at] bandhanbank [dot] com |
| Bhopal | 1800-258-8181, loans [at] bandhanbank [dot] com |
| Bhubaneswar Cuttack | 1800-258-8181, loans [at] bandhanbank [dot] com |
| Bikaner | 1800-258-8181, loans [at] bandhanbank [dot] com |
| Chandigarh | 1800-258-8181, loans [at] bandhanbank [dot] com |
| Chennai | 1800-258-8181, loans [at] bandhanbank [dot] com |
| Cochin | 1800-258-8181, loans [at] bandhanbank [dot] com |
| Coimbatore | 1800-258-8181, loans [at] bandhanbank [dot] com |
| Dehradun | 1800-258-8181, loans [at] bandhanbank [dot] com |
| Delhi | 1800-258-8181, loans [at] bandhanbank [dot] com |
| Durg | 1800-258-8181, loans [at] bandhanbank [dot] com |
| Faridabad | 1800-258-8181, loans [at] bandhanbank [dot] com |
| Gandhinagar | 1800-258-8181, loans [at] bandhanbank [dot] com |
| Ghaziabad | 1800-258-8181, loans [at] bandhanbank [dot] com |
| Goa | 1800-258-8181, loans [at] bandhanbank [dot] com |
| Greater Noida | 1800-258-8181, loans [at] bandhanbank [dot] com |
| Gurgaon | 1800-258-8181, loans [at] bandhanbank [dot] com |
| Guwahati | 1800-258-8181, loans [at] bandhanbank [dot] com |
| Gwalior | 1800-258-8181, loans [at] bandhanbank [dot] com |
| Hyderabad | 1800-258-8181, loans [at] bandhanbank [dot] com |
| Indore | 1800-258-8181, loans [at] bandhanbank [dot] com |
| Jabalpur | 1800-258-8181, loans [at] bandhanbank [dot] com |
| Jaipur | 1800-258-8181, loans [at] bandhanbank [dot] com |
| Jalandhar | 1800-258-8181, loans [at] bandhanbank [dot] com |
| Jodhpur | 1800-258-8181, loans [at] bandhanbank [dot] com |
| Kanpur | 1800-258-8181, loans [at] bandhanbank [dot] com |
| Karnal | 1800-258-8181, loans [at] bandhanbank [dot] com |
| Kolhapur | 1800-258-8181, loans [at] bandhanbank [dot] com |
| Kolkata | 1800-258-8181, loans [at] bandhanbank [dot] com |
| Kota | 1800-258-8181, loans [at] bandhanbank [dot] com |
| Kozhikode | 1800-258-8181, loans [at] bandhanbank [dot] com |
| Lucknow | 1800-258-8181, loans [at] bandhanbank [dot] com |
| Ludhiana | 1800-258-8181, loans [at] bandhanbank [dot] com |
| Madurai | 1800-258-8181, loans [at] bandhanbank [dot] com |
| Meerut | 1800-258-8181, loans [at] bandhanbank [dot] com |
| Mehsana | 1800-258-8181, loans [at] bandhanbank [dot] com |
| Mohali Sas Nagar | 1800-258-8181, loans [at] bandhanbank [dot] com |
| Mumbai | 1800-258-8181, loans [at] bandhanbank [dot] com |
| Mussoorie | 1800-258-8181, loans [at] bandhanbank [dot] com |
| Nagpur | 1800-258-8181, loans [at] bandhanbank [dot] com |
| Nashik | 1800-258-8181, loans [at] bandhanbank [dot] com |
| Noida | 1800-258-8181, loans [at] bandhanbank [dot] com |
| Noida Extn | 1800-258-8181, loans [at] bandhanbank [dot] com |
| Panipat | 1800-258-8181, loans [at] bandhanbank [dot] com |
| Patna | 1800-258-8181, loans [at] bandhanbank [dot] com |
| Pondicherry | 1800-258-8181, loans [at] bandhanbank [dot] com |
| Pune | 1800-258-8181, loans [at] bandhanbank [dot] com |
| Raipur | 1800-258-8181, loans [at] bandhanbank [dot] com |
| Rajkot | 1800-258-8181, loans [at] bandhanbank [dot] com |
| Ranchi | 1800-258-8181, loans [at] bandhanbank [dot] com |
| Rohtak | 1800-258-8181, loans [at] bandhanbank [dot] com |
| Roorkee | 1800-258-8181, loans [at] bandhanbank [dot] com |
| Salem | 1800-258-8181, loans [at] bandhanbank [dot] com |
| Shimla | 1800-258-8181, loans [at] bandhanbank [dot] com |
| Sonepat | 1800-258-8181, loans [at] bandhanbank [dot] com |
| Surat | 1800-258-8181, loans [at] bandhanbank [dot] com |
| Trichy | 1800-258-8181, loans [at] bandhanbank [dot] com |
| Udaipur | 1800-258-8181, loans [at] bandhanbank [dot] com |
| Vadodara | 1800-258-8181, loans [at] bandhanbank [dot] com |
| Varanasi | 1800-258-8181, loans [at] bandhanbank [dot] com |
| Vijaywada | 1800-258-8181, loans [at] bandhanbank [dot] com |
| Vizag | 1800-258-8181, loans [at] bandhanbank [dot] com |
| Agra | 900-111-1333/900-111-1385 |
| Ahmedabad | 900-111-1333/900-111-1385 |
| Ambala | 900-111-1333/900-111-1385 |
| Anand | 900-111-1333/900-111-1385 |
| Aurangabad | 900-111-1333/900-111-1385 |
| Bangalore | 900-111-1333/900-111-1385 |
| Bhilai | 900-111-1333/900-111-1385 |
| Bhilwara | 900-111-1333/900-111-1385 |
| Bhiwadi | 900-111-1333/900-111-1385 |
| Bhopal | 900-111-1333/900-111-1385 |
| Bhubaneswar Cuttack | 900-111-1333/900-111-1385 |
| Bikaner | 900-111-1333/900-111-1385 |
| Chandigarh | 900-111-1333/900-111-1385 |
| Chennai | 900-111-1333/900-111-1385 |
| Cochin | 900-111-1333/900-111-1385 |
| Coimbatore | 900-111-1333/900-111-1385 |
| Dehradun | 900-111-1333/900-111-1385 |
| Delhi | 900-111-1333/900-111-1385 |
| Durg | 900-111-1333/900-111-1385 |
| Faridabad | 900-111-1333/900-111-1385 |
| Gandhinagar | 900-111-1333/900-111-1385 |
| Ghaziabad | 900-111-1333/900-111-1385 |
| Goa | 900-111-1333/900-111-1385 |
| Greater Noida | 900-111-1333/900-111-1385 |
| Gurgaon | 900-111-1333/900-111-1385 |
| Guwahati | 900-111-1333/900-111-1385 |
| Gwalior | 900-111-1333/900-111-1385 |
| Hyderabad | 900-111-1333/900-111-1385 |
| Indore | 900-111-1333/900-111-1385 |
| Jabalpur | 900-111-1333/900-111-1385 |
| Jaipur | 900-111-1333/900-111-1385 |
| Jalandhar | 900-111-1333/900-111-1385 |
| Jodhpur | 900-111-1333/900-111-1385 |
| Kanpur | 900-111-1333/900-111-1385 |
| Karnal | 900-111-1333/900-111-1385 |
| Kolhapur | 900-111-1333/900-111-1385 |
| Kolkata | 900-111-1333/900-111-1385 |
| Kota | 900-111-1333/900-111-1385 |
| Kozhikode | 900-111-1333/900-111-1385 |
| Lucknow | 900-111-1333/900-111-1385 |
| Ludhiana | 900-111-1333/900-111-1385 |
| Madurai | 900-111-1333/900-111-1385 |
| Meerut | 900-111-1333/900-111-1385 |
| Mehsana | 900-111-1333/900-111-1385 |
| Mohali Sas Nagar | 900-111-1333/900-111-1385 |
| Mumbai | 900-111-1333/900-111-1385 |
| Mussoorie | 900-111-1333/900-111-1385 |
| Nagpur | 900-111-1333/900-111-1385 |
| Nashik | 900-111-1333/900-111-1385 |
| Noida | 900-111-1333/900-111-1385 |
| Noida Extn | 900-111-1333/900-111-1385 |
| Panipat | 900-111-1333/900-111-1385 |
| Patna | 900-111-1333/900-111-1385 |
| Pondicherry | 900-111-1333/900-111-1385 |
| Pune | 900-111-1333/900-111-1385 |
| Raipur | 900-111-1333/900-111-1385 |
| Rajkot | 900-111-1333/900-111-1385 |
| Ranchi | 900-111-1333/900-111-1385 |
| Rohtak | 900-111-1333/900-111-1385 |
| Roorkee | 900-111-1333/900-111-1385 |
| Salem | 900-111-1333/900-111-1385 |
| Shimla | 900-111-1333/900-111-1385 |
| Sonepat | 900-111-1333/900-111-1385 |
| Surat | 900-111-1333/900-111-1385 |
| Trichy | 900-111-1333/900-111-1385 |
| Udaipur | 900-111-1333/900-111-1385 |
| Vadodara | 900-111-1333/900-111-1385 |
| Varanasi | 900-111-1333/900-111-1385 |
| Vijaywada | 900-111-1333/900-111-1385 |
| Vizag | 900-111-1333/900-111-1385 |
| Agra | 1800-419-5262 |
| Ahmedabad | 1800-419-5262 |
| Ambala | 1800-419-5262 |
| Anand | 1800-419-5262 |
| Aurangabad | 1800-419-5262 |
| Bangalore | 1800-419-5262 |
| Bhilai | 1800-419-5262 |
| Bhilwara | 1800-419-5262 |
| Bhiwadi | 1800-419-5262 |
| Bhopal | 1800-419-5262 |
| Bhubaneswar Cuttack | 1800-419-5262 |
| Bikaner | 1800-419-5262 |
| Chandigarh | 1800-419-5262 |
| Chennai | 1800-419-5262 |
| Cochin | 1800-419-5262 |
| Coimbatore | 1800-419-5262 |
| Dehradun | 1800-419-5262 |
| Delhi | 1800-419-5262 |
| Durg | 1800-419-5262 |
| Faridabad | 1800-419-5262 |
| Gandhinagar | 1800-419-5262 |
| Ghaziabad | 1800-419-5262 |
| Goa | 1800-419-5262 |
| Greater Noida | 1800-419-5262 |
| Gurgaon | 1800-419-5262 |
| Guwahati | 1800-419-5262 |
| Gwalior | 1800-419-5262 |
| Hyderabad | 1800-419-5262 |
| Indore | 1800-419-5262 |
| Jabalpur | 1800-419-5262 |
| Jaipur | 1800-419-5262 |
| Jalandhar | 1800-419-5262 |
| Jodhpur | 1800-419-5262 |
| Kanpur | 1800-419-5262 |
| Karnal | 1800-419-5262 |
| Kolhapur | 1800-419-5262 |
| Kolkata | 1800-419-5262 |
| Kota | 1800-419-5262 |
| Kozhikode | 1800-419-5262 |
| Lucknow | 1800-419-5262 |
| Ludhiana | 1800-419-5262 |
| Madurai | 1800-419-5262 |
| Meerut | 1800-419-5262 |
| Mehsana | 1800-419-5262 |
| Mohali Sas Nagar | 1800-419-5262 |
| Mumbai | 1800-419-5262 |
| Mussoorie | 1800-419-5262 |
| Nagpur | 1800-419-5262 |
| Nashik | 1800-419-5262 |
| Noida | 1800-419-5262 |
| Noida Extn | 1800-419-5262 |
| Panipat | 1800-419-5262 |
| Patna | 1800-419-5262 |
| Pondicherry | 1800-419-5262 |
| Pune | 1800-419-5262 |
| Raipur | 1800-419-5262 |
| Rajkot | 1800-419-5262 |
| Ranchi | 1800-419-5262 |
| Rohtak | 1800-419-5262 |
| Roorkee | 1800-419-5262 |
| Salem | 1800-419-5262 |
| Shimla | 1800-419-5262 |
| Sonepat | 1800-419-5262 |
| Surat | 1800-419-5262 |
| Trichy | 1800-419-5262 |
| Udaipur | 1800-419-5262 |
| Vadodara | 1800-419-5262 |
| Varanasi | 1800-419-5262 |
| Vijaywada | 1800-419-5262 |
| Vizag | 1800-419-5262 |
| Agra | |
| Ahmedabad | |
| Ambala | |
| Anand | |
| Aurangabad | |
| Bangalore | |
| Bhilai | |
| Bhilwara | |
| Bhiwadi | |
| Bhopal | |
| Bhubaneswar Cuttack | |
| Bikaner | |
| Chandigarh | |
| Chennai | |
| Cochin | |
| Coimbatore | |
| Dehradun | |
| Delhi | |
| Durg | |
| Faridabad | |
| Gandhinagar | |
| Ghaziabad | |
| Goa | |
| Greater Noida | |
| Gurgaon | |
| Guwahati | |
| Gwalior | |
| Hyderabad | |
| Indore | |
| Jabalpur | |
| Jaipur | |
| Jalandhar | |
| Jodhpur | |
| Kanpur | |
| Karnal | |
| Kolhapur | |
| Kolkata | |
| Kota | |
| Kozhikode | |
| Lucknow | |
| Ludhiana | |
| Madurai | |
| Meerut | |
| Mehsana | |
| Mohali Sas Nagar | |
| Mumbai | |
| Mussoorie | |
| Nagpur | |
| Nashik | |
| Noida | |
| Noida Extn | |
| Panipat | |
| Patna | |
| Pondicherry | |
| Pune | |
| Raipur | |
| Rajkot | |
| Ranchi | |
| Rohtak | |
| Roorkee | |
| Salem | |
| Shimla | |
| Sonepat | |
| Surat | |
| Trichy | |
| Udaipur | |
| Vadodara | |
| Varanasi | |
| Vijaywada | |
| Vizag | |
| Agra | 1800-3010-2121 |
| Ahmedabad | 1800-3010-2121 |
| Ambala | 1800-3010-2121 |
| Anand | 1800-3010-2121 |
| Aurangabad | 1800-3010-2121 |
| Bangalore | 1800-3010-2121 |
| Bhilai | 1800-3010-2121 |
| Bhilwara | 1800-3010-2121 |
| Bhiwadi | 1800-3010-2121 |
| Bhopal | 1800-3010-2121 |
| Bhubaneswar Cuttack | 1800-3010-2121 |
| Bikaner | 1800-3010-2121 |
| Chandigarh | 1800-3010-2121 |
| Chennai | 1800-3010-2121 |
| Cochin | 1800-3010-2121 |
| Coimbatore | 1800-3010-2121 |
| Dehradun | 1800-3010-2121 |
| Delhi | 1800-3010-2121 |
| Durg | 1800-3010-2121 |
| Faridabad | 1800-3010-2121 |
| Gandhinagar | 1800-3010-2121 |
| Ghaziabad | 1800-3010-2121 |
| Goa | 1800-3010-2121 |
| Greater Noida | 1800-3010-2121 |
| Gurgaon | 1800-3010-2121 |
| Guwahati | 1800-3010-2121 |
| Gwalior | 1800-3010-2121 |
| Indore | 1800-3010-2121 |
| Jabalpur | 1800-3010-2121 |
| Jaipur | 1800-3010-2121 |
| Jalandhar | 1800-3010-2121 |
| Jodhpur | 1800-3010-2121 |
| Kanpur | 1800-3010-2121 |
| Karnal | 1800-3010-2121 |
| Kolhapur | 1800-3010-2121 |
| Kolkata | 1800-3010-2121 |
| Kota | 1800-3010-2121 |
| Kozhikode | 1800-3010-2121 |
| Lucknow | 1800-3010-2121 |
| Ludhiana | 1800-3010-2121 |
| Madurai | 1800-3010-2121 |
| Meerut | 1800-3010-2121 |
| Mehsana | 1800-3010-2121 |
| Mohali Sas Nagar | 1800-3010-2121 |
| Mumbai | 1800-3010-2121 |
| Mussoorie | 1800-3010-2121 |
| Nagpur | 1800-3010-2121 |
| Nashik | 1800-3010-2121 |
| Noida | 1800-3010-2121 |
| Noida Extn | 1800-3010-2121 |
| Panipat | 1800-3010-2121 |
| Patna | 1800-3010-2121 |
| Pondicherry | 1800-3010-2121 |
| Pune | 1800-3010-2121 |
| Raipur | 1800-3010-2121 |
| Rajkot | 1800-3010-2121 |
| Ranchi | 1800-3010-2121 |
| Rohtak | 1800-3010-2121 |
| Roorkee | 1800-3010-2121 |
| Salem | 1800-3010-2121 |
| Shimla | 1800-3010-2121 |
| Sonepat | 1800-3010-2121 |
| Surat | 1800-3010-2121 |
| Trichy | 1800-3010-2121 |
| Udaipur | 1800-3010-2121 |
| Vadodara | 1800-3010-2121 |
| Varanasi | 1800-3010-2121 |
| Bangalore | |
| Chennai | |
| Coimbatore | |
| Madurai | |
| Pondicherry | |
| Pune | |
| Salem | |
| Trichy | |
| Jalandhar | 1800-120-1600 |
| Ludhiana | 1800-120-1600 |
| Agra | 1800-102-1616 |
| Ahmedabad | 1800-102-1616 |
| Ambala | 1800-102-1616 |
| Anand | 1800-102-1616 |
| Aurangabad | 1800-102-1616 |
| Bangalore | 1800-102-1616 |
| Bhilai | 1800-102-1616 |
| Bhilwara | 1800-102-1616 |
| Bhiwadi | 1800-102-1616 |
| Bhopal | 1800-102-1616 |
| Bhubaneswar Cuttack | 1800-102-1616 |
| Bikaner | 1800-102-1616 |
| Chandigarh | 1800-102-1616 |
| Chennai | 1800-102-1616 |
| Cochin | 1800-102-1616 |
| Coimbatore | 1800-102-1616 |
| Dehradun | 1800-102-1616 |
| Delhi | 1800-102-1616 |
| Durg | 1800-102-1616 |
| Faridabad | 1800-102-1616 |
| Gandhinagar | 1800-102-1616 |
| Ghaziabad | 1800-102-1616 |
| Goa | 1800-102-1616 |
| Gurgaon | 1800-102-1616 |
| Hyderabad | 1800-102-1616 |
| Indore | 1800-102-1616 |
| Jabalpur | 1800-102-1616 |
| Jaipur | 1800-102-1616 |
| Jalandhar | 1800-102-1616 |
| Jodhpur | 1800-102-1616 |
| Kanpur | 1800-102-1616 |
| Karnal | 1800-102-1616 |
| Kolhapur | 1800-102-1616 |
| Kolkata | 1800-102-1616 |
| Kota | 1800-102-1616 |
| Kozhikode | 1800-102-1616 |
| Lucknow | 1800-102-1616 |
| Ludhiana | 1800-102-1616 |
| Madurai | 1800-102-1616 |
| Meerut | 1800-102-1616 |
| Mehsana | 1800-102-1616 |
| Mohali Sas Nagar | 1800-102-1616 |
| Mumbai | 1800-102-1616 |
| Mussoorie | 1800-102-1616 |
| Nagpur | 1800-102-1616 |
| Nashik | 1800-102-1616 |
| Noida | 1800-102-1616 |
| Panipat | 1800-102-1616 |
| Pondicherry | 1800-102-1616 |
| Pune | 1800-102-1616 |
| Raipur | 1800-102-1616 |
| Rajkot | 1800-102-1616 |
| Rohtak | 1800-102-1616 |
| Roorkee | 1800-102-1616 |
| Salem | 1800-102-1616 |
| Shimla | 1800-102-1616 |
| Sonepat | 1800-102-1616 |
| Surat | 1800-102-1616 |
| Trichy | 1800-102-1616 |
| Udaipur | 1800-102-1616 |
| Vadodara | 1800-102-1616 |
| Varanasi | 1800-102-1616 |
| Vijaywada | 1800-102-1616 |
| Vizag | 1800-102-1616 |
| Mumbai | 1800-225-381 |
| Pune | 1800-225-381 |
| Mumbai | 1800-220-603 |
| Mumbai | 0251-2316641 |
| Pune | 0251-2316641 |
| Ahmedabad | 020-24494226 |
| Anand | 020-24494226 |
| Aurangabad | 020-24494226 |
| Gandhinagar | 020-24494226 |
| Mehsana | 020-24494226 |
| Mumbai | 020-24494226 |
| Nashik | 020-24494226 |
| Pune | 020-24494226 |
| Rajkot | 020-24494226 |
| Surat | 020-24494226 |
| Vadodara | 020-24494226 |
| Mumbai | 022-28927840 |
| Kolhapur | 020-25282367 |
| Mumbai | 020-25282367 |
| Nashik | 020-25282367 |
| Pune | 020-25282367 |
| Anand | 022-25246445 |
| Gandhinagar | 022-25246445 |
| Mumbai | 022-25246445 |
| Nagpur | 022-25246445 |
| Nashik | 022-25246445 |
| Pune | 022-25246445 |
| Vadodara | 022-25246445 |
| Dehradun | 0135-2666756 |
| Gandhinagar | 0253-2310481 |
| Mumbai | 0253-2310481 |
| Nagpur | 0253-2310481 |
| Nashik | 0253-2310481 |
| Mumbai | 022-25280015 |
| Nashik | 0253-2340456 |
| Pune | 020-25511233 |
| Surat | 0261-2546800 |
| Vadodara | 0265-2322814 |
| Mumbai | 1800-123-0209, complaints [at] citizencreditbank [dot] com |
| Pune | 1800-123-0209, complaints [at] citizencreditbank [dot] com |
| Bangalore | 1800-180-6005, customercare [a] sbbj [dot] co [dot] in |
| Aurangabad | 1800-180-6005, customercare [a] sbbj [dot] co [dot] in |
| Ambala | 1800-180-6005, customercare [a] sbbj [dot] co [dot] in |
| Anand | 1800-180-6005, customercare [a] sbbj [dot] co [dot] in |
| Ahmedabad | 1800-180-6005, customercare [a] sbbj [dot] co [dot] in |
| Noida | 011-27411133 |
| Agra | 1800-180-6005, customercare [a] sbbj [dot] co [dot] in |
| Vizag | 1800-180-2484 |
| Ahmedabad | 1800-419-4332, banker [at] idfcbank [dot] com |
| Bangalore | 1800-419-4332, banker [at] idfcbank [dot] com |
| Chennai | 1800-419-4332, banker [at] idfcbank [dot] com |
| Delhi | 1800-419-4332, banker [at] idfcbank [dot] com |
| Ghaziabad | 1800-419-4332, banker [at] idfcbank [dot] com |
| Gurgaon | 1800-419-4332, banker [at] idfcbank [dot] com |
| Mumbai | 1800-419-4332, banker [at] idfcbank [dot] com |
| Noida | 1800-419-4332, banker [at] idfcbank [dot] com |
| Agra | |
| Ahmedabad | |
| Ambala | |
| Anand | |
| Aurangabad | |
| Bangalore | |
| Bhilai | |
| Bhilwara | |
| Bhiwadi | |
| Bhopal | |
| Bhubaneswar Cuttack | |
| Bikaner | |
| Chandigarh | |
| Chennai | |
| Cochin | |
| Coimbatore | |
| Dehradun | |
| Delhi | |
| Durg | |
| Faridabad | |
| Gandhinagar | |
| Ghaziabad | |
| Goa | |
| Greater Noida | |
| Gurgaon | |
| Guwahati | |
| Gwalior | |
| Hyderabad | |
| Indore | |
| Jabalpur | |
| Jaipur | |
| Jalandhar | |
| Jodhpur | |
| Kanpur | |
| Karnal | |
| Kolhapur | |
| Kolkata | |
| Kota | |
| Kozhikode | |
| Lucknow | |
| Ludhiana | |
| Madurai | |
| Meerut | |
| Mehsana | |
| Mohali Sas Nagar | |
| Mumbai | |
| Mussoorie | |
| Nagpur | |
| Nashik | |
| Noida | |
| Noida Extn | |
| Panipat | |
| Patna | |
| Pondicherry | |
| Pune | |
| Raipur | |
| Rajkot | |
| Ranchi | |
| Rohtak | |
| Roorkee | |
| Salem | |
| Shimla | |
| Sonepat | |
| Surat | |
| Trichy | |
| Udaipur | |
| Vadodara | |
| Varanasi | |
| Vijaywada | |
| Vizag | |
| Ahmedabad | |
| Bangalore | |
| Chennai | |
| Delhi | |
| Hyderabad | |
| Kolkata | |
| Mumbai | |
| Pune | |
| Nashik | 022-28955858 |
| Mumbai | 022-28955858 |
| Mussoorie | 1800-425-00-000 |
| Nagpur | 022-28955858 |
| Meerut | 1800-425-00-000 |
| Mehsana | 1800-425-00-000 |
| Mohali Sas Nagar | 1800-425-00-000 |
| Ludhiana | 1800-425-00-000 |
| Kozhikode | 1800-425-00-000 |
| Madurai | 044-24413430 |
| Lucknow | 1800-425-00-000 |
| Kolhapur | 022-28955858 |
| Kolkata | 033-25736571 |
| Kota | 1800-425-00-000 |
| Jalandhar | 1800-425-00-000 |
| Jodhpur | 1800-425-00-000 |
| Karnal | 1800-425-00-000 |
| Jaipur | 1800-425-00-000 |
| Kanpur | 1800-425-00-000 |
| Indore | 1800-425-00-000 |
| Jabalpur | 1800-425-00-000 |
| Hyderabad | 040-23323089 |
| Gurgaon | 011-27411133 |
| Guwahati | 1800-425-00-000 |
| Gwalior | 1800-425-00-000 |
| Gandhinagar | 1800-425-00-000 |
| Greater Noida | 011-27411133 |
| Goa | 1800-425-00-000 |
| Ghaziabad | 011-27411133 |
| Dehradun | 1800-425-00-000 |
| Delhi | 011-27411133 |
| Durg | 1800-425-00-000 |
| Faridabad | 011-27411133 |
| Chandigarh | 1800-425-00-000 |
| Coimbatore | 044-24413430 |
| Cochin | 1800-425-00-000 |
| Chennai | 044-24413430 |
| Bhopal | 1800-425-00-000 |
| Bhubaneswar Cuttack | 1800-425-00-000 |
| Bikaner | 1800-425-00-000 |
| Bangalore | 080-22958809 |
| Bhilai | 1800-425-00-000 |
| Bhilwara | 1800-425-00-000 |
| Bhiwadi | 022-28955858 |
| Ambala | 1800-425-00-000 |
| Aurangabad | 022-28955858 |
| Anand | 1800-425-00-000 |
| Ahmedabad | 1800-425-00-000 |
| Agra | 1800-425-00-000 |
| Vizag | 1801-425-4055, mysbh [a] sbhyd [dot] co [dot] in |
| Vijaywada | 1801-425-4055, mysbh [a] sbhyd [dot] co [dot] in |
| Varanasi | 1801-425-4055, mysbh [a] sbhyd [dot] co [dot] in |
| Vadodara | 1801-425-4055, mysbh [a] sbhyd [dot] co [dot] in |
| Udaipur | 1801-425-4055, mysbh [a] sbhyd [dot] co [dot] in |
| Trichy | 1801-425-4055, mysbh [a] sbhyd [dot] co [dot] in |
| Surat | 1801-425-4055, mysbh [a] sbhyd [dot] co [dot] in |
| Sonepat | 1801-425-4055, mysbh [a] sbhyd [dot] co [dot] in |
| Shimla | 1801-425-4055, mysbh [a] sbhyd [dot] co [dot] in |
| Salem | 1801-425-4055, mysbh [a] sbhyd [dot] co [dot] in |
| Roorkee | 1801-425-4055, mysbh [a] sbhyd [dot] co [dot] in |
| Ranchi | 1801-425-4055, mysbh [a] sbhyd [dot] co [dot] in |
| Rohtak | 1801-425-4055, mysbh [a] sbhyd [dot] co [dot] in |
| Raipur | 1801-425-4055, mysbh [a] sbhyd [dot] co [dot] in |
| Rajkot | 1801-425-4055, mysbh [a] sbhyd [dot] co [dot] in |
| Pondicherry | 1801-425-4055, mysbh [a] sbhyd [dot] co [dot] in |
| Pune | 1801-425-4055, mysbh [a] sbhyd [dot] co [dot] in |
| Patna | 1801-425-4055, mysbh [a] sbhyd [dot] co [dot] in |
| Panipat | 1801-425-4055, mysbh [a] sbhyd [dot] co [dot] in |
| Noida Extn | 1801-425-4055, mysbh [a] sbhyd [dot] co [dot] in |
| Noida | 1801-425-4055, mysbh [a] sbhyd [dot] co [dot] in |
| Mumbai | 1801-425-4055, mysbh [a] sbhyd [dot] co [dot] in |
| Mussoorie | 1801-425-4055, mysbh [a] sbhyd [dot] co [dot] in |
| Nagpur | 1801-425-4055, mysbh [a] sbhyd [dot] co [dot] in |
| Nashik | 1801-425-4055, mysbh [a] sbhyd [dot] co [dot] in |
| Rohtak | 1800-180-6005, customercare [a] sbbj [dot] co [dot] in |
| Ranchi | 1800-180-6005, customercare [a] sbbj [dot] co [dot] in |
| Rajkot | 1800-180-6005, customercare [a] sbbj [dot] co [dot] in |
| Raipur | 1800-180-6005, customercare [a] sbbj [dot] co [dot] in |
| Pune | 1800-180-6005, customercare [a] sbbj [dot] co [dot] in |
| Pondicherry | 1800-180-6005, customercare [a] sbbj [dot] co [dot] in |
| Patna | 1800-180-6005, customercare [a] sbbj [dot] co [dot] in |
| Panipat | 1800-180-6005, customercare [a] sbbj [dot] co [dot] in |
| Noida Extn | 1800-180-6005, customercare [a] sbbj [dot] co [dot] in |
| Noida | 1800-180-6005, customercare [a] sbbj [dot] co [dot] in |
| Nashik | 1800-180-6005, customercare [a] sbbj [dot] co [dot] in |
| Nagpur | 1800-180-6005, customercare [a] sbbj [dot] co [dot] in |
| Mumbai | 1800-180-6005, customercare [a] sbbj [dot] co [dot] in |
| Mussoorie | 1800-180-6005, customercare [a] sbbj [dot] co [dot] in |
| Mehsana | 1800-180-6005, customercare [a] sbbj [dot] co [dot] in |
| Mohali Sas Nagar | 1800-180-6005, customercare [a] sbbj [dot] co [dot] in |
| Madurai | 1800-180-6005, customercare [a] sbbj [dot] co [dot] in |
| Meerut | 1800-180-6005, customercare [a] sbbj [dot] co [dot] in |
| Ludhiana | 1800-180-6005, customercare [a] sbbj [dot] co [dot] in |
| Lucknow | 1800-180-6005, customercare [a] sbbj [dot] co [dot] in |
| Kozhikode | 1800-180-6005, customercare [a] sbbj [dot] co [dot] in |
| Kota | 1800-180-6005, customercare [a] sbbj [dot] co [dot] in |
| Kolkata | 1800-180-6005, customercare [a] sbbj [dot] co [dot] in |
| Kolhapur | 1800-180-6005, customercare [a] sbbj [dot] co [dot] in |
| Karnal | 1800-180-6005, customercare [a] sbbj [dot] co [dot] in |
| Kanpur | 1800-180-6005, customercare [a] sbbj [dot] co [dot] in |
| Jodhpur | 1800-180-6005, customercare [a] sbbj [dot] co [dot] in |
| Jalandhar | 1800-180-6005, customercare [a] sbbj [dot] co [dot] in |
| Jaipur | 1800-180-6005, customercare [a] sbbj [dot] co [dot] in |
| Jabalpur | 1800-180-6005, customercare [a] sbbj [dot] co [dot] in |
| Indore | 1800-180-6005, customercare [a] sbbj [dot] co [dot] in |
| Hyderabad | 1800-180-6005, customercare [a] sbbj [dot] co [dot] in |
| Guwahati | 1800-180-6005, customercare [a] sbbj [dot] co [dot] in |
| Gwalior | 1800-180-6005, customercare [a] sbbj [dot] co [dot] in |
| Mohali Sas Nagar | 1801-425-4055, mysbh [a] sbhyd [dot] co [dot] in |
| Mehsana | 1801-425-4055, mysbh [a] sbhyd [dot] co [dot] in |
| Meerut | 1801-425-4055, mysbh [a] sbhyd [dot] co [dot] in |
| Madurai | 1801-425-4055, mysbh [a] sbhyd [dot] co [dot] in |
| Ludhiana | 1801-425-4055, mysbh [a] sbhyd [dot] co [dot] in |
| Lucknow | 1801-425-4055, mysbh [a] sbhyd [dot] co [dot] in |
| Kozhikode | 1801-425-4055, mysbh [a] sbhyd [dot] co [dot] in |
| Kolkata | 1801-425-4055, mysbh [a] sbhyd [dot] co [dot] in |
| Kota | 1801-425-4055, mysbh [a] sbhyd [dot] co [dot] in |
| Kolhapur | 1801-425-4055, mysbh [a] sbhyd [dot] co [dot] in |
| Karnal | 1801-425-4055, mysbh [a] sbhyd [dot] co [dot] in |
| Kanpur | 1801-425-4055, mysbh [a] sbhyd [dot] co [dot] in |
| Agra | 1801-425-4055, mysbh [a] sbhyd [dot] co [dot] in |
| Ahmedabad | 1801-425-4055, mysbh [a] sbhyd [dot] co [dot] in |
| Ambala | 1801-425-4055, mysbh [a] sbhyd [dot] co [dot] in |
| Anand | 1801-425-4055, mysbh [a] sbhyd [dot] co [dot] in |
| Aurangabad | 1801-425-4055, mysbh [a] sbhyd [dot] co [dot] in |
| Bangalore | 1801-425-4055, mysbh [a] sbhyd [dot] co [dot] in |
| Bhilai | 1801-425-4055, mysbh [a] sbhyd [dot] co [dot] in |
| Bhilwara | 1801-425-4055, mysbh [a] sbhyd [dot] co [dot] in |
| Bhiwadi | 1801-425-4055, mysbh [a] sbhyd [dot] co [dot] in |
| Bhopal | 1801-425-4055, mysbh [a] sbhyd [dot] co [dot] in |
| Bhubaneswar Cuttack | 1801-425-4055, mysbh [a] sbhyd [dot] co [dot] in |
| Bikaner | 1801-425-4055, mysbh [a] sbhyd [dot] co [dot] in |
| Chandigarh | 1801-425-4055, mysbh [a] sbhyd [dot] co [dot] in |
| Chennai | 1801-425-4055, mysbh [a] sbhyd [dot] co [dot] in |
| Cochin | 1801-425-4055, mysbh [a] sbhyd [dot] co [dot] in |
| Coimbatore | 1801-425-4055, mysbh [a] sbhyd [dot] co [dot] in |
| Dehradun | 1801-425-4055, mysbh [a] sbhyd [dot] co [dot] in |
| Delhi | 1801-425-4055, mysbh [a] sbhyd [dot] co [dot] in |
| Durg | 1801-425-4055, mysbh [a] sbhyd [dot] co [dot] in |
| Faridabad | 1801-425-4055, mysbh [a] sbhyd [dot] co [dot] in |
| Gandhinagar | 1801-425-4055, mysbh [a] sbhyd [dot] co [dot] in |
| Ghaziabad | 1801-425-4055, mysbh [a] sbhyd [dot] co [dot] in |
| Goa | 1801-425-4055, mysbh [a] sbhyd [dot] co [dot] in |
| Greater Noida | 1801-425-4055, mysbh [a] sbhyd [dot] co [dot] in |
| Gurgaon | 1801-425-4055, mysbh [a] sbhyd [dot] co [dot] in |
| Guwahati | 1801-425-4055, mysbh [a] sbhyd [dot] co [dot] in |
| Gwalior | 1801-425-4055, mysbh [a] sbhyd [dot] co [dot] in |
| Hyderabad | 1801-425-4055, mysbh [a] sbhyd [dot] co [dot] in |
| Indore | 1801-425-4055, mysbh [a] sbhyd [dot] co [dot] in |
| Jabalpur | 1801-425-4055, mysbh [a] sbhyd [dot] co [dot] in |
| Jaipur | 1801-425-4055, mysbh [a] sbhyd [dot] co [dot] in |
| Jalandhar | 1801-425-4055, mysbh [a] sbhyd [dot] co [dot] in |
| Jodhpur | 1801-425-4055, mysbh [a] sbhyd [dot] co [dot] in |
| Agra | |
| Ahmedabad | |
| Ambala | |
| Anand | |
| Aurangabad | |
| Bangalore | |
| Bhilai | |
| Bhilwara | |
| Bhiwadi | |
| Bhopal | |
| Bhubaneswar Cuttack | |
| Bikaner | |
| Chandigarh | |
| Chennai | |
| Cochin | |
| Coimbatore | |
| Dehradun | |
| Delhi | |
| Durg | |
| Faridabad | |
| Gandhinagar | |
| Ghaziabad | |
| Goa | |
| Greater Noida | |
| Gurgaon | |
| Guwahati | |
| Gwalior | |
| Hyderabad | |
| Indore | |
| Jabalpur | |
| Jaipur | |
| Jalandhar | |
| Jodhpur | |
| Kanpur | |
| Karnal | |
| Kolhapur | |
| Kolkata | |
| Kota | |
| Kozhikode | |
| Lucknow | |
| Ludhiana | |
| Madurai | |
| Meerut | |
| Mehsana | |
| Mohali Sas Nagar | |
| Mumbai | |
| Mussoorie | |
| Nagpur | |
| Nashik | |
| Noida | |
| Noida Extn | |
| Panipat | |
| Patna | |
| Pondicherry | |
| Pune | |
| Raipur | |
| Rajkot | |
| Ranchi | |
| Rohtak | |
| Roorkee | |
| Salem | |
| Shimla | |
| Sonepat | |
| Surat | |
| Trichy | |
| Udaipur | |
| Vadodara | |
| Varanasi | |
| Vijaywada | |
| Vizag | |
| Roorkee | 1800-180-6005, customercare [a] sbbj [dot] co [dot] in |
| Salem | 1800-180-6005, customercare [a] sbbj [dot] co [dot] in |
| Shimla | 1800-180-6005, customercare [a] sbbj [dot] co [dot] in |
| Sonepat | 1800-180-6005, customercare [a] sbbj [dot] co [dot] in |
| Surat | 1800-180-6005, customercare [a] sbbj [dot] co [dot] in |
| Trichy | 1800-180-6005, customercare [a] sbbj [dot] co [dot] in |
| Udaipur | 1800-180-6005, customercare [a] sbbj [dot] co [dot] in |
| Vadodara | 1800-180-6005, customercare [a] sbbj [dot] co [dot] in |
| Varanasi | 1800-180-6005, customercare [a] sbbj [dot] co [dot] in |
| Vijaywada | 1800-180-6005, customercare [a] sbbj [dot] co [dot] in |
| Vizag | 1800-180-6005, customercare [a] sbbj [dot] co [dot] in |
| Noida Extn | 011-27411133 |
| Panipat | 1800-425-00-000 |
| Patna | 1800-425-00-000 |
| Pondicherry | 1800-425-00-000 |
| Pune | 022-28955858 |
| Raipur | 1800-425-00-000 |
| Rajkot | 1800-425-00-000 |
| Ranchi | 1800-425-00-000 |
| Rohtak | 1800-425-00-000 |
| Roorkee | 1800-425-00-000 |
| Salem | 044-24413430 |
| Shimla | 1800-425-00-000 |
| Sonepat | 1800-425-00-000 |
| Surat | 1800-425-00-000 |
| Trichy | 044-24413430 |
| Udaipur | 1800-425-00-000 |
| Vadodara | 1800-425-00-000 |
| Varanasi | 1800-425-00-000 |
| Vijaywada | 040-23323089 |
| Vizag | 040-23323089 |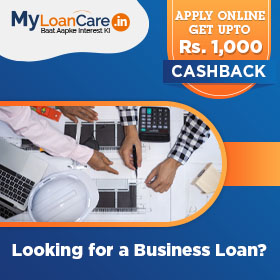 ---