MyLoanCare.in
MyLoanCare.in is among India's leading online loans marketplace led by a Gurgaon based team of techno-financial experts working on a mission to bring transparency, simplicity and convenience in the way people borrow money. MyLoanCare's state-of-the-art, home-grown technology platform enables online delivery of loans and related services to customers with speed and transparency.
Investors
We have recently received a round of Series A equity funding from Ncubate Capital Partners, a private investment arm of SAR Group family office for investments in branding, technology augmentation and growth of our company.
Partners
We have partnered with over 25 leading banks and finance companies operations for providing retail and SME credit across the country.
Geographical Presence
We operate across all customer segments, have a pan India presence in more than 1100+ cities through our partner banks.
Customer Franchise
We have helped more than 40000 borrowers, avail a loan through our platform and have received consistently positive customer reviews (Average MyLoanCare customer ratings is 4.5/5).
Product Offerings
Our key product offerings include home loan, personal loan, gold loan, business loan, mortgage loan, loan against property and credit cards.
Our Website
Our website www.myloancare.in gets more than ₹ 2.5 Lakh visitors every day attracted by its high quality content targeted at educating the common borrowers by addressing their concerns in availing a loan.
Our Team
We are a team of 140+ professionals across sales, technology, marketing, content, analytics, training and audit. Our management consists of experienced and senior professionals from the field of banking and technology.
Why do we exist?
Do you agree that EMI's are the largest share of wallet of most working people in the age of 25-40? Yes, most of us spend more on EMI's than we do on all our other expenses put together. MyLoanCare's mission is to help you save something out of your largest spend item. We are India's first focused online liabilities management firm!
We are a fast growing team of people focused on bringing a big change. From Sun soaked beaches in Goa to the Himalayas in Guwahati, from tech valley in Bangalore to business hubs in Delhi and Coimbatore, from business-focused Ahmedabad to weekend-focused Gurgaon – we are changing the way people choose and avail loans in India.
Legend of Mr. B and birth of MyLoanCare
A young energetic professionally qualified investment banker working with a large private sector bank, Mr. B, got the best home loan deal he could imagine. He had successfully negotiated a high value home loan at an attractive rate of 8.25%. Mr. B felt proud of his negotiating skills, after all he was an MBA from one of the IIM's, had an engineering degree from country's premier institution, and was a CFA charter holder. He had surely got the best home loan deal, better than anyone else.
A few months later, he received a two line letter from his bank that left him in a state of shock. He couldn't believe what he had just read. The interest rate on his floating rate loan had been revised upwards by a whopping 175 bps (1.75%) without even a stroke of pen (the letter was digitally signed, hence needed no signature!). That meant an increase in loan tenure from 15 years to 20 years.
With so few words, this letter had achieved so much for the bank, almost. If brevity was a virtue, this bank must be its master. Mr. B spoke to his bank "relationship manager" who said she knew nothing of this letter and that Mr. B should contact the bank's customer care from his registered email id. Customer care auto-replied "Thank you for writing to us. We have received your query. We will reply within 5 working days." On fifth working day, someone called Mr. B and asked what was the issue. Mr. B thought the "mistake" was about to be corrected. No, the story had just begun. Customer care officer heard Mr. B and reverted after a few days that the change in interest was as per the second proviso to clause 16 of the first schedule of home loan agreement read together with the last footnote printed on the reverse of the home loan sanction letter and that there was no "mistake" at the bank's end. The interest rate on Mr. B's loan had actually risen by 1.75%.
Mr. B offered to prepay the loan or refinance it with another lender. No, the loan could not be prepaid, not even partially, in the first six months, prompt came the reply from bank's customer "care". Bank further added, in its solo gesture of transparency, that any prepayment after six months would attract 2% penalty. And yes, please remember to pay 12.36% "service" tax on that. What, someone said "service"?
As they say, one mostly knows what one knows but one almost never knows what one doesn't know. Mr. B realized how little he knew about his home loan and its fine print. Mr. B didn't know his loan agreement. He didn't know he had been tricked into buying a loan that was not as good as it looked. Mr. B couldn't catch the non transparent terms he had been made to sign by the bank. A six month battle that went all the way to the office of the RBI's Banking Ombudsman got Mr. B justice and the bank was forced to roll back the unfair part of the interest rate hike. But something big was about to happen. Eureka!
Mr. B is the founder of MyLoanCare! Today, Mr. B is all too thankful to the bank. The bank had unknowingly delivered Mr. B a life changing idea. All of us need a service that will help them know what they need to know, with transparency and honesty, a service that will not push-sell loans that generate highest commissions but ones that are suitable for the customer. A service that will deliver speed and efficiency and more!
Mr. B knew he needed someone who could understand the world of ones and zeros (ones without a rupee symbol attached to them) and of gigas, megas and teras. So, he thought of his old pal from college Mr. T. He narrated his experience with the bank to Mr. T and asked if he would come along to set up a platform that would actually "care" for the customer. The smile on Mr. T's face said it all and more.
Mr. T had spent over a decade dealing with issues around technology, hardware, software, processes and automation. Just like Mr. B, Mr. T also stood for some principles in life. Honesty, transparency and professionalism.
Born of this real life experience, MyLoanCare's mission is to build transparency, fairness and real cost effectiveness to people availing loans. We are there to service a customer's need through his loan cycle.
MyLoanCare is a team of techno-financial experts that aspire to bring transparency, simplicity and convenience to borrowers in India using technology in innovative ways. Our mission is to:
Offer professional advice to borrowers in India
Protect the interest of borrowers
Help borrowers make informed choices when comparing loans
Negotiate best deals for home loans, balance transfer, loan against property, personal loans and business loans
MyLoanCare is powered by a state-of-the-art custom-made technology platform that enables us to deliver loan related services to customers with speed and transparency.
Mr. B is CEO and Founder of MyLoanCare.in – Gaurav Gupta
Mr. T is Director and Co-Founder of MyLoanCare.in – Deepak Gupta
About A, C-S, U-Z, AA - ZZ
As MyLoanCare found its feet, professionals across technology, IT, Finance and Customer Servicing joined the bandwagon. All of them are committed to a single mission – to never do to anyone what happened to Mr. B – lest we create more Mr. B's! We are supported by accomplished consultants and freelancers in the fields of content, database design and optimization.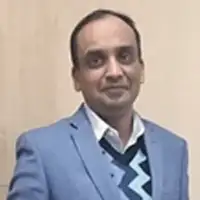 Gaurav Gupta : Founder and CEO
Seasoned Investment Banker
Total Experience: 18 years+
Past Organisation: Kotak, Merrill Lynch

Deepak Gupta : Co - Founder and Director
Technology and Process Automation Expert
Total Experience: 18 years+
Past Organisation: Ranbaxy, Mahindra Consulting

Shalini Gupta : Co - Founder and Chief Strategy Officer
Experienced Banking and Financial Services Consultant
Total Experience: 18 years+
Past Organisation: ICRA, McKinsey

Ankit Gupta : Chief Technology Officer
Technology expert in BFSI and Fintech
Total Experience: 10 years+
Past Organisation: IndusInd Bank, PaisaBazaar, RupeePower
Pillars of MyLoanCare
Abhavya Kaushal
Product Manager

Alok Ranjan
Team Leader, Mortgages

Annu
Team Leader, Gold Loan
Anu Chhikara
Sr. Web Developer

Divya Mehta
Quality Manager

Kanchan Saini
Sr. Manager – Operations

Nishant Bhardwaj
Project Manager, IT

P V Shashi Kumar
Floor Manager

Pankaj Prakash
SEO Lead

Sanjay Kumar
Manager - Operations Mortgages
Sumit Raghav
Tech Manager, IT

Vikash Singh
Sr. Web Developer

Vikas Kumar
Sr. Web Developer
MyLoanCare Assurance
Free Service and
Quality Response
Digital Doorstep Services
*Terms and conditions apply. Credit at sole discretion of lender subject to credit appraisal, eligibility check, rates, charges and terms. Information displayed is indicative and from collected from public sources. Read More

Please wait while your information is being processed...