x
Compare Offers and Invest in Fixed Deposit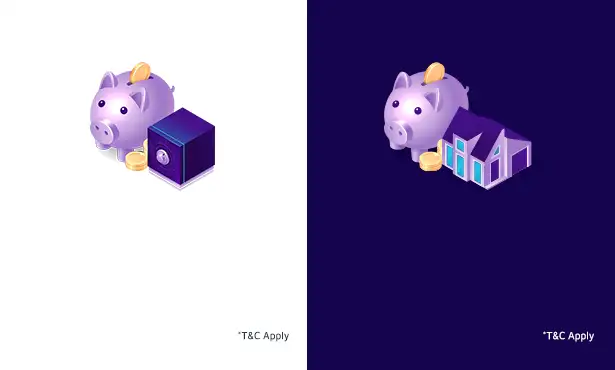 Home Loan

Home Loan starting at 6.70%. Cashback of up to ₹ 1,000.

Apply Now

Personal Loan

Instant Personal Loan starting at 10.40% with Cashback of up to ₹ 1,000 .

Check Offers

Fixed Deposit

AAA rated FDs with returns as high as 7.25%.

Invest Now

Savings Account

Best offers on Savings Account Online with High Returns.

Open Account

Gold Loan

Instant Gold Loan starting at 9.50% with Cashback of up to ₹ 500.

Apply Now

Loan Against Property

Best Loan Against Property Offers starting @ 7.50%. Cashback of up to ₹ 1,000*.

Apply Now

Credit Card

Get amazing offers, discounts and welcome gift vouchers on SBI Credit Cards.

Apply Now

Business Loan

Collateral Free Business Loan Rates starting at 13.50%. Overdraft facility available.

Apply Now
2021-02-25 :

PAN and Aadhaar card linking deadline around the corner


The IT Department has set 31st March 2021 as the Aadhaar PAN Linking deadline. Failing to do this will lead to PAN card becoming inoperative, provided there is no extension in PAN Aadhaar Linking the last date.

2021-02-24 :

People above 60 years can self register for Covid vaccination


People above 60 years of age or with comorbidities can self-register for Covid-19 vaccination using the mobile application. They can decide where they want to get the vaccination done. This decision has been taken to strengthen phase 2 of the covid vaccination process.

2021-02-09 :

New facility to make Aadhar Card in Post Office introduced


To ease the Aadhar Card process for the general public, the Government has allowed the Post Office to make the Aadhar card. Uttar Pradesh has become the first state to initiate this process.

2020-11-23 :

GST Council advises Aadhaar-like registration for False invoice issue


The GST Council has recommended that the registration process be tightened to root out all issuing bogus invoices from knowledgeable sources. The committee recommended the implementation of an Aadhaar-like registration process under the GST regime for new applicants. Under this after record authentication, a new registration can be done digitally with live photographs and biometrics.

2020-11-17 :

Order PVC Aadhar cards using one number


UIDAI released an Aadhaar card in the form of polyvinyl chloride (PVC). You would be required to hold the PVC Aadhaar card in your pocket much like your debit or credit card or PAN card. The Aadhaar is now more robust, easy to hold, easily verifiable offline, fitted with the new security features. UIDAI enables Indians to obtain their Aadhaar letter reprint on a PVC card by paying nominal fees of approximately ₹ 50.
*Terms and conditions apply. Credit at sole discretion of lender subject to credit appraisal, eligibility check, rates, charges and terms. Information displayed is indicative and from collected from public sources. Read More

Please wait while your information is being processed...