Aadhar Card
Aadhar Card Details
Last Updated 30th Oct 2020
Aadhaar is a 12 digit unique identification number for Indian residents.
To apply for an Aadhar card, visit a nearby Aadhaar Enrollment Center.
Documents required to get an Aadhaar Card are proof of identity and residence.
Aadhaar card status can be checked online and downloaded through UIDAI official website.
Aadhaar PAN linking is compulsory to file tax returns.
The deadline to link Aadhaar to PAN card has been extended to 31st March 2021 from 30th June 2020 amid Corona outbreak.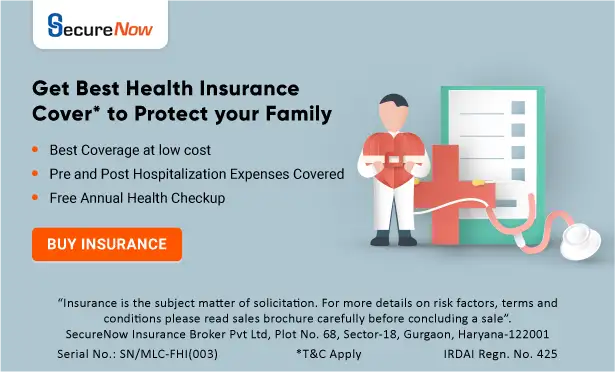 UIDAI Aadhaar Card
Aadhaar Card is a verifiable 12-digit identification number issued by the Unique Identification Authority of India (UIDAI) to all the residents of India. The number is linked to the resident's basic demographic and biometric information such as a photograph, ten fingerprints and two iris scans. Aadhar acts as a base or proof of the identity and residence of a person.
Aadhar Card Eligibility
The Eligibility criteria for Aadhar Card is as follows:
The individual is an Indian citizen.
The individual is a non- resident or foreign resident Indian and has resided in India for a period amounting in all to 182 days or more in the 12 months immediately preceding the date of application for the enrollment.
Documents Required for Aadhaar Card
An individual is required to show proof of identity and proof of address to apply for the Aadhaar Card. The documents qualifying as proof of identity and proof of address are:
| Proof of Identity | Proof of Address |
| --- | --- |
| Birth Certificate | Passport |
| PAN Card | Voter ID Card |
| | Ration card or PDS Photo Card. |
| | Driving license |
Further, Biometric information is mandatory:
Photo
Ten fingerprints
Iris scans (eye scan)
Enrollment Process for Aadhaar Card
The enrollment process for Aadhar Card is as follows:
Visit a nearby Aadhaar Enrollment Center: An individual who wishes to apply for an Aadhar card should first locate a nearby Aadhaar Enrollment Center or Aadhaar Seva Kendra online through the UIDAI website. Then he can visit the Aadhaar Enrollment Center with the proof of identity and proof of address.
Form filling and biometric: Aadhaar Card Form is free, and an individual can get the form either from the center itself or to save the time may download it from the Aadhar official website. After filling the form, he is required to get the biometric process done for which visiting the centre is mandatory. At this stage, it is imperative to review all the information provided and rectify if any error occurs.
Collect acknowledgment: After the completion of the enrollment process, the individual is expected to collect the acknowledgment slip. If the Aadhaar card enrollment process is successfully completed, then the applicant receives the information regarding the same on the phone number and email id he has mentioned.
He will receive the Aadhar card in the verified address through post.
Checking Aadhaar Card Status Online
An individual who wishes to check the status of the Aadhaar card application can check it through official website https://uidai.gov.in/ using the enrollment number that can be found on the acknowledgment slip.
Aadhaar Card Verification
Aadhaar verification is done to check whether the Aadhaar card is active or inactive.It can be done through following below-mentioned steps:
Visit the Aadhaar official website https://uidai.gov.in/ and click on the 'My Aadhaar' tab.
Click on the 'Verify Aadhaar Number' and enter your Aadhar number and security captcha.
If the Aadhaar number is valid, then the information about the cardholder will appear on the screen, and if the Aadhaar number is not valid, then a message stating that Aadhaar number does not exist will occur.
How to download and print Aadhaar card?
Individual wishing to download the Aadhaar Card has to follow these steps:
Visit the Aadhaar official website https://uidai.gov.in/.
Click on the download Aadhaar option on the website.
A new screen will appear; provide your Aadhaar card number or enrollment ID and enter the captcha verification code.
Click on send OTP and enter the OTP sent on your number.
Complete the survey( which will pop up ) and click on "Verify and Download" to download the e-Aadhaar card.
An individual can then print the downloaded eAadhaar.
Benefits of Aadhaar Card
It acts as proof of address and proof of residence.
Aadhaar card helps in opening a bank account without much hassle.
It helps in dispatching the passport in a week.
Timely payouts of pension for senior citizens
Fast and direct credit of Scholarships and stipends amount on the bank account.
Individuals can verify the Income-tax filed by linking Aadhar with PAN card.
UIDAI/Aadhaar Services
Update the mobile number and email registered with Aadhaar

Steps to add your mobile number and Email ID to your Aadhaar:

Visit the nearest Permanent Enrollment Centre. One can locate it on https://uidai.gov.in.
Place the request with the authorized person, fill the form and mention the phone number and email ID you want to update.
Get your documents verified from the authorized person and provide biometrics too.
The authorized person will update the data on the software.
Acknowledgment slip will be handed over to you; it will contain the information to track the status.
Once the mobile number and the email id is registered with Aadhar, one will start receiving Aadhaar OTPs.

Retrieve your Aadhaar number

Steps to retrieve lost Aadhar Number or Enrollment ID (EID):

Visit the official website https://uidai.gov.in.
Then click on Retrieve Lost or Forgotten EID/UID option.
Choose any one of the two options: Aadhaar No (UID) or Enrollment ID (EID).
Fill the information asked and Enter the Captcha for verification.
Click on the send OTP button and provide the same for the verification.
Aadhaar number or Enrollment ID will be sent to the individual's registered email id or the mobile number.

Check the status of Aadhaar linking

Steps to check the status of Aadhaar linking:

Visit the official website of Aadhaar.
Click on Check Aadhaar/Bank Linking Status
Enter 12-digits Aadhaar number or 16 digits Virtual ID and security code. Once submitted, an OTP will be sent to the individual registered mobile number.
Enter OTP and the website will show whether the Aadhaar is linked to the bank account or not.

Other services

UIDAI also offers the facility to generate UID, check Aadhaar authentication history, and lock biometrics to ensure data protection and safeguard the information provided under Aadhaar.
Bal Aadhaar
Bal Aadhaar is Aadhaar Card for a newborn. It is blue in color. Parents applying for Bal Aadhaar for their child have to provide the birth certificate, proof of identity, and proof of residence. They will have to get the child's biometric data updated as soon as he turns 5 and 15 years old.
FAQs
✅

How can I get an Aadhar card in ?

Individuals can get the Aadhar card in whatever city they moved to. They can apply at any of the nearby open Aadhar card update centers near their current location. Individuals can apply for Aadhar at any location anywhere in India.
✅

Can I update my Aadhar card at the post office in ?

Yes, you can update your Aadhar card at the post office in . Individuals can update the Aadhar details at any Aadhaar center.
✅

How can I check my Aadhaar card details after applying with a verified Aadhar agent in ?

You can check the Aadhar card status online by following below steps:
Step 1: Visit UIDAI website www.uidai.gov.in
Step 2: Click on Check Aadhar Card Status
Step 3: Enter the enrolment ID number
Step 4: Enter Date/Time in dd/mm/yyyy and hh:mm:ss format
Step 5: Enter the security code
Step 6: Click on Check Status
Aadhar details will be displayed on the screen.
✅

How much does it cost to make an Aadhaar card in ?

If an applicant is applying for the Aadhar for the first time, no charges apply. However, individuals are charged Rs. 50 for updating demographic details such as name, address, gender, email ID, the mobile. Individuals can visit the nearest Aadhar enrollment center to update their details.
---
2020-10-28 :

SBI, HDFC Bank and BOB working on NEU


The State Bank of India, Bank of Baroda and HDFC Bank are teaming up to form a New Umbrella Entity for retail payments. The NUE will be a profit-making entity and will be setting up and operating new payment systems for ATM networks, point-of-sale devices, Aadhaar-based payments and remittances.

2020-06-25 :

PAN card, Aadhaar card linking deadline extended to March 2021


The income tax department again extended the deadline for linking of PAN card and Aadhaar card. The deadline for the PAN Aadhar linking is extended to 31st March 2021. The decision was taken in the wake of COVID 19 outbreak.

2020-06-04 :

14,000 Aadhaar Kendras reopened


UIDAI announced that 14,000 Aadhaar Kendras or centres have now reopened across India following the easing of lockdown restrictions during Unlock 1.0.

2020-05-28 :

Free instant PAN card facility through Aadhaar launched.


Finance Minister launched the facility for instant allotment of PAN card using Aadhaar-based e-KYC. The facility is available for all those Permanent Account Number applicants who possess a valid Aadhaar number and have a mobile number registered with Aadhaar. Further, the allotment process is paperless, and an electronic PAN (e-PAN) is issued to the applicants free of cost.

2020-04-06 :

EPFO to accept Aadhaar as a birth proof


EPFO notified that it would accept Aadhaar card as the valid documents to rectify the date of birth of its subscribers, provided the difference between the DOB is three years. EPFO is aiming to ease the process of withdrawal amid the COVID-19 and subsequent lockdown.
*Terms and conditions apply. Credit at sole discretion of lender subject to credit appraisal, eligibility check, rates, charges and terms. Information displayed is indicative and from collected from public sources.
MyLoanCare is an independent professional service provider and is not related to the government or government bodies or any regulator or any credit information bureau in any way. Information carried at this website is not and should not be construed as an offer or solicitation or invitation to borrow or lend. The Company does not undertake any liability with respect to the correctness of the content, information and calculations. Information is subject to change without notice. By submitting your query or using any tools or calculators, you authorize MyLoanCare to share your information with lender(s), consent for such lender(s) to access your credit information report and contact you regarding your query overriding your number being in National Do Not Call Registry. This is a free service and no charges are payable by the borrower to MyLoanCare. The Company may receive remuneration from lenders for services provided to them.
Read More
Read Less

Please wait while your information is being processed...